NanoSPACE by LADA offers ultra-lightweight materials that will keep you cool and dry in the summer, t-shirt fabrics that effectively wick away sweat, and self-cleaning, shiny, and elegant fabrics. These refined pieces are built to last in your wardrobe for years to come. In this article, we will dive into the benefits of nano-tech clothing and understand why it's a game-changer in the fashion industry.
Anti-Odor Collection That Will Keep You Fresh for Days
Looking for a shirt that can withstand multiple days of wear without showing signs of odor or bacteria build-up? Look no further than nanoSPACE by LADA. Their collection features materials that are highly thermoregulatory, effectively transferring heat from your skin to the surface and reducing sweat. And if you do sweat, the materials are antibacterial, destroying odor-causing bacteria. Even the brand's Strategy and Development head, Lukáš Konečný, was impressed: "I wore one men's T-shirt for three days and I still couldn't smell anything, even after playing sports in it. I had to wash it after three days, but I consider it a huge success." Upgrade your wardrobe with the fresh and durable collection from nanoSPACE by LADA.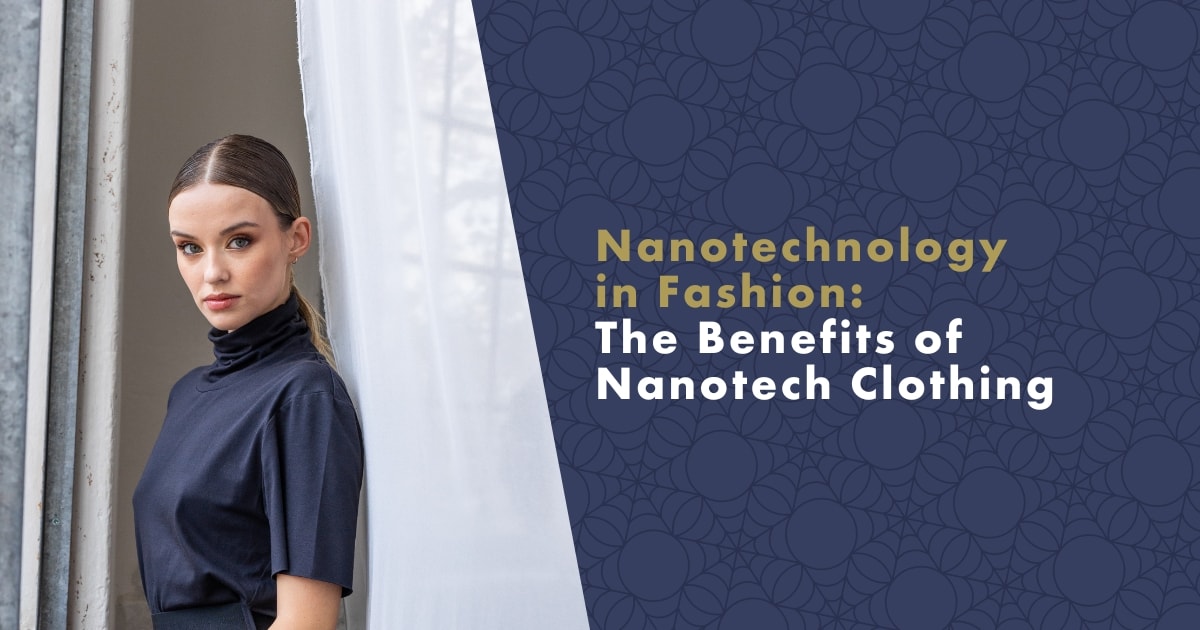 Travel in Style and Comfort with Ultra-Light Clothes
For women, the offer is wider, you will find ultra-light dresses and t-shirts that don't even need to be ironed and are so light that you'll feel like you're outside even in your thirties , that you are constantly being fanned by fans. In addition, every female traveler will appreciate that it weighs almost nothing.
"Lada Vyvialová and I have known each other for years and it was our huge dream to create a collection together. I cycled from the Czech Republic to Greece in the middle of summer with a designer dress she once made for me. It sounds absurd to ride 120 kilometers a day in design clothes, but they suited me for a long ride far more than functional clothes, because they perfectly dissipate heat from the body and protect against UV radiation. Since then, I believe that once you try high-quality nano clothing, you don't want anything else. In short, they are pieces worth investing in," says Lucie Konečná, operations director of nanoSPACE.
Experience the Best of Slow Fashion
The first nanoSPACE by LADA collection is minimalistic, playful and refined. The collection features "Elegant Eagle" and "Summer Eagle" dresses that can be tied in up to seven different ways, and are designed to flatter all figures, from size 34 to size 46. The dresses are extremely comfortable, not constricting anywhere, and even pregnant women will appreciate them. The clothes are made based on the principles of slow fashion in the Czech Republic, focusing on quality materials that are made under fair conditions and with respect for nature. During production, not only the origin of materials is addressed, but also dyes and threads. The collection is designed so that even during production there is a minimum of waste, and the resulting clothes require as little maintenance as possible, thus reducing the consumption of water and chemicals. Invest in a piece that will stay in your wardrobe for years to come with nanoSPACE by LADA.
#produkty#https://www.nanospace.store/dresses/
Benefits of Nanotech Clothes
Antibacterial properties to eliminate odor-causing bacteria
UV filter for added sun protection
Moisture-wicking technology to keep you dry during physical activity
High thermoregulatory properties to regulate body temperature
Ultralight materials for maximum comfort
Proven performance under extreme conditions, including the Dakar Rally and Africa Eco Race.
Eliminate Odors and Stay Fresh: Nanotech Clothing Line for Men
Nanotechnology has been making waves in various industries, and the fashion industry is no exception. Designer Lada Vyvialova has recently introduced a line of nano-tech clothing for men that not only looks stylish and sleek, but also offers a range of benefits for the wearer. From eliminating odors to providing antibacterial protection, this innovative clothing line is the perfect blend of fashion and function.
The sleek and stylish sweatshirts are designed for modern urban lifestyles and are perfect for any occasion. Not only do they look great, but they also offer a range of benefits such as antibacterial protection and moisture-wicking technology to keep you feeling fresh and comfortable all day long. The patented functional material used in these shirts also includes a UV filter, providing added protection from the sun's rays. The sustainable nanotechnology material used in these shirts is available in black, blue and grey color options and provide a sustainable fashion choice.
#produkty#https://www.nanospace.store/slow-fashion-for-men:nanospace/
Leading Czech Designer
Lada Vyvialová is a prominent Czech designer who has won numerous European awards, including the Elle Edition award and Patrizia Gucci Selection. She is known for her use of functional materials infused with nanotechnologies in her designs. Additionally, Vyvialová is the author of the collection of nanotechnologies-infused products created by nanoSPACE, a Czech company that specializes in anti-mite coatings, blankets, and pillows for allergy sufferers and asthmatics. In response to the coronavirus pandemic, nanoSPACE used its expertise in nanofiber materials to produce antiviral gaiters and protective masks.