More and more people are leaning towards eco-friendly laundry, and it's not surprising. Just take a closer look at the labels of common laundry detergents and fabric softeners, and you'll discover that they often contain various petroleum-based substances, chlorine, phenols, sulfates, parabens, synthetic perfumes, and other chemicals. Essentially, nothing you'd want to have daily contact with.
In today's world, fortunately, you have the option to switch to eco-friendly laundry, which will keep your clothes perfectly clean and fresh. All of this without sacrificing comfort during the washing process.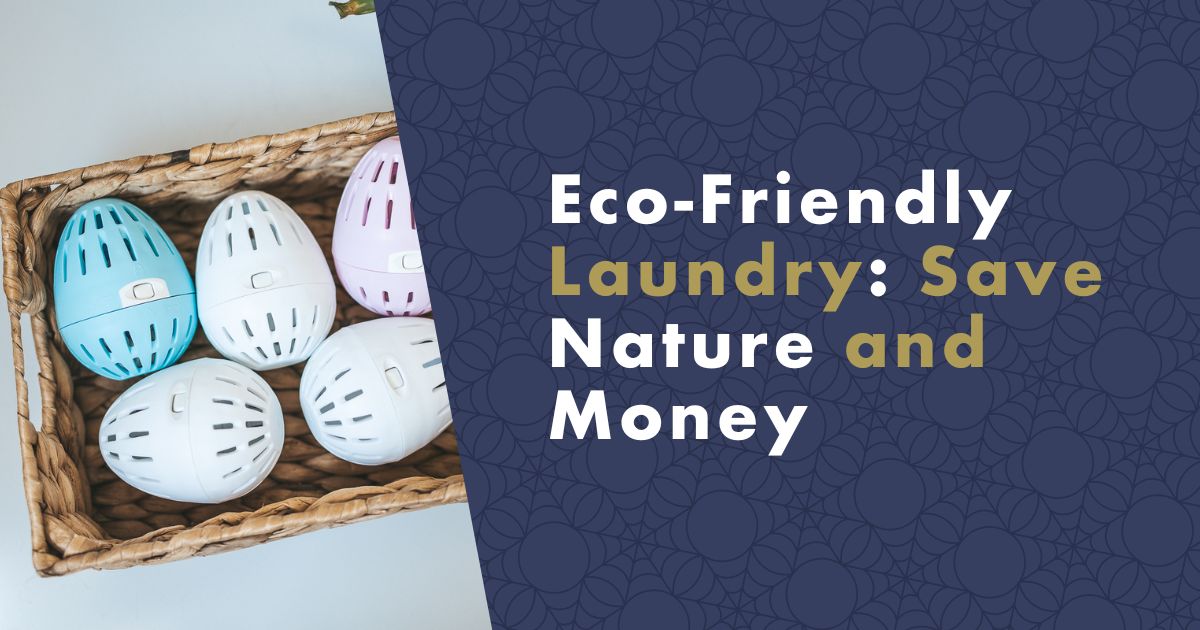 How to Wash Eco-Friendly?
For more sensitive individuals, conventional laundry products can even cause skin problems. Moreover, they significantly burden the environment. Chemicals and microscopic plastic particles don't just disappear into the sewer. Studies show that they continuously enter the surrounding nature, only to return to our households. In fruits, vegetables, and even tap water.
Even choosing the right washing machine can considerably reduce the environmental impact of the laundry process. A well-selected washing machine saves water, electricity, and time. But we won't dwell on that now. Let's focus on something you can change immediately without requiring a major investment – eco-friendly laundry products.
If you have enough free time and determination, you can try making your own eco-friendly laundry powder, homemade gel, or soap slime in the comfort of your home. You'll find plenty of instructions online. In making eco-friendly laundry products, you usually only need ingredients that you already have at home, so you can start production essentially anytime.
Of course, not everyone wants to spend time making homemade eco-friendly laundry products. They'd rather focus on family, hobbies, and other activities. There's nothing strange about that.
However, even this group doesn't have to give up their dream of eco-friendly laundry. Just browse online, click a few times, and within a few hours to days, a package with eco-friendly laundry detergent will arrive at your doorstep.
But which eco-friendly product should you choose from the relatively rich selection? One of the most popular choices is Ecoegg, which costs around 0.25 EUR per wash. This way, you'll save both nature and your wallet.
Article suggestion: How to Save Money on Laundry? 10 Proven Tips
What Is Ecoegg?
At first glance, it may look a bit like a toy for children, but don't be fooled. Ecoegg Laundry Egg combines several innovative solutions. It's no coincidence that it won the Queen's Award for Innovation in 2016.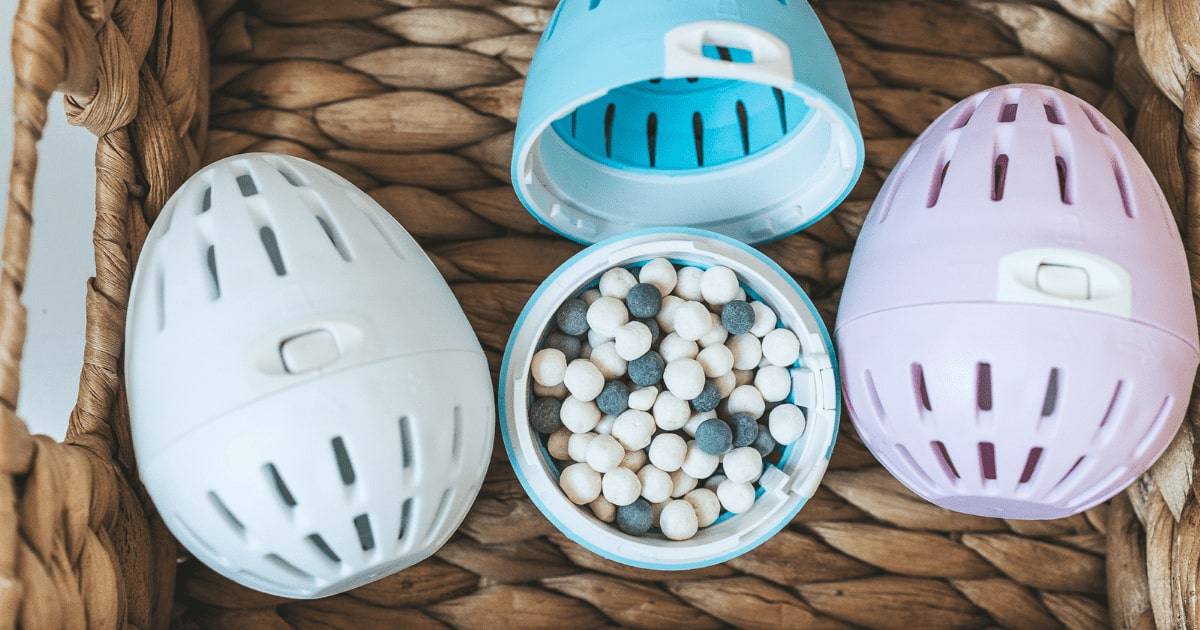 It's a fully-fledged alternative to regular laundry detergents that also benefits our environment. Ecoegg consists of two main parts:
If you decide to use Ecoegg, you don't need to add any additional tablets, gels, or laundry powders to the washing machine. You don't even need to use fabric softener, and yet your clothes will be perfectly clean, lightly scented, soft, and pleasantly smooth to the touch.
The Egg is also capable of washing even at low temperatures. Normal laundry can be washed at 30 to 40 °C, leading to energy, time, and ultimately money savings. Tests by independent English laboratories confirmed that using Ecoegg yields the same washing results as conventional laundry detergents.

Advantages of the Ecoegg Laundry Egg
Article Tip: How to take care of the antiallergic bedding with nanofabric
Another advantage of the laundry egg is the fact that you don't need to have unsightly boxes or bottles of detergent cluttering your bathroom. You won't accidentally stumble over them and cause a chemical catastrophe in your bathroom. Similarly, you don't need to worry about measuring and pouring detergents into the washing machine. Ecoegg is filled and can be forgotten for several months. Just place it in the drum before washing and pull it out after the cycle is done to let it naturally dry.
How does the laundry egg work?
First of all, you need to fill the egg with the provided white and black pellets. Then, close it and place it in the washing machine with the laundry. It's important to make sure that the washing machine is not overloaded. The laundry egg needs some space to move freely in the machine. Without enough space, its washing efficiency might be reduced.
Movement of the egg plays a crucial role in eco-friendly washing. There are two reasons for this. As the drum spins, the egg moves and helps mechanically dislodge dirt from the clothes without damaging them. The movement of the egg, combined with the action of the mineral pellets, creates a gentle and completely natural foam.
#produkty#https://www.nanospace.store/search/?string=ecoegg+eggs
Mineral and tourmaline pellets add to the "magic". During the wash, they naturally ionize oxygen molecules in the water, changing the pH to alkaline. Activated water molecules then shrink and penetrate deep into the textile fibers. This effectively removes two of the most common types of dirt from clothes - fats and proteins.
All of this happens naturally, so there are no residual chemicals left in the textiles. Therefore, there's no need to add any fabric softener or vinegar to the wash.
This unique combination of special pellets ensures perfectly clean, fresh, and beautifully soft laundry that will make you feel great.
And here's an interesting tidbit for you: Ecoegg is also suitable for handwashing. Just soak the egg in water for about 15 minutes, and then you can effectively wash your clothes.
7 things to keep in mind
Washing is possible up to 60°C.

Higher temperatures can damage the egg and render the mineral pellets ineffective.

For silk and other delicate textiles, use a protective bag

to prevent damage during washing.

Treat stubborn stains on clothes with stain remover, gall soap, or olive oil soap before washing.

If you skip this step, the stains might not be completely removed during washing.

While Ecoegg can wash softshell fabrics and clothing with special coatings, it cannot restore the special properties of these membranes. It's better to use detergents specifically designed for these materials.

Do not add any additional fabric softener or vinegar.

Vinegar, in particular, can have an undesirable effect on the cleaning pellets, leading to their degradation and reduced washing efficiency. Additionally, small white particles might remain on dark clothing due to vinegar's impact on mineral pellets.

Do not use the egg in washer-dryer combo machines.

Drying can irreparably damage and render the Ecoegg ineffective. The only option is to turn off the dryer after the wash cycle is complete, remove the egg, and then start the drying process.

The laundry egg is designed for standard washing machines with a capacity of 6 to 8 kg

. If you have a larger machine, you need to use 2 Ecoegg laundry eggs for optimal washing.
Choose from several options
Similar to regular detergents, eco-friendly Ecoegg is available in various versions.The difference may lie in the packaging size and the scent given to the white mineral pellets by a specially blended mixture of essential oils. The natural aroma pleasantly scents the laundry, so you don't need to add any fabric softener.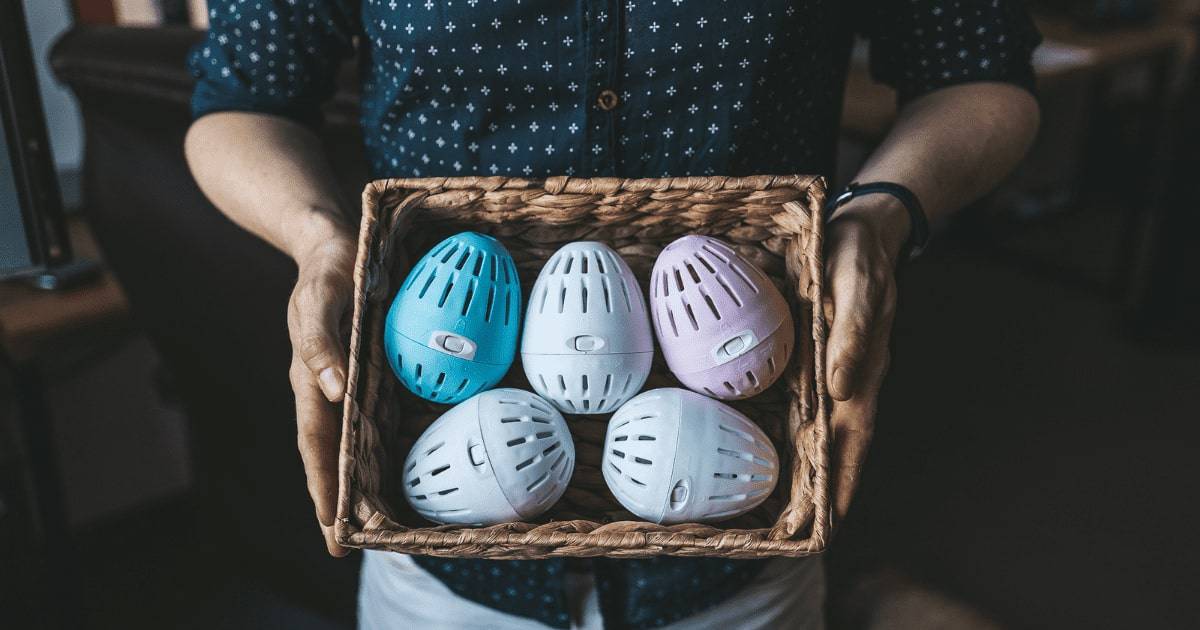 You can buy Ecoegg from our e-shop:
Replacing the refill is easy and quick
The Ecoegg itself has a lifespan of up to 10 years, so don't throw it away after the pellets are used up. That would be a waste. You just need to order replacement mineral pellets and replenish them in the egg as needed.
#produkty#https://www.nanospace.store/search/?string=ecoegg+refill
And how do you know when it's the right time to replenish? It's relatively easy to tell. The white pellets gradually shrink during washing. Once the overall volume of the mineral pellets is reduced by about half, it's time to refill the Ecoegg with new pellets.
On the other hand, the black tourmaline pellets are not consumed during washing, so they don't need to be replaced or replenished.
Washing ecologically pays off. You'll help the environment and save money.
Sources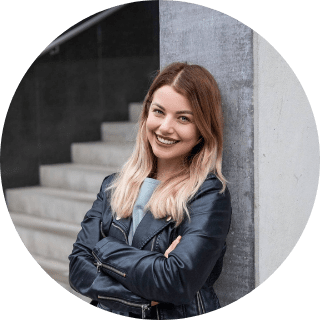 Lucie Konečná, from nanoSPACE
Lucie Konečná has been working in the field of nanotechnology for 7 years. She is a co-author of the Czech is Nano project and has been involved in building public awareness of nanotechnology. Lucie has been managing operations of the nanoSPACE e-shop since May 2020.