Pillow covers for allergy sufferers should protect against dust mites, which normally live in pillow fillings, where they feast on dead human skin in the dark and warmth. Because of them, allergy sufferers wake up tired, swollen, with a stuffy nose or a cough. But how to choose the right pillowcase? In the article, you will learn what material it should be made of and what the differences are between the individual types. We will advise you when a nanoSPACE® pillowcase is suitable and when it is better to reach for a pillowcase made of Nanocotton®.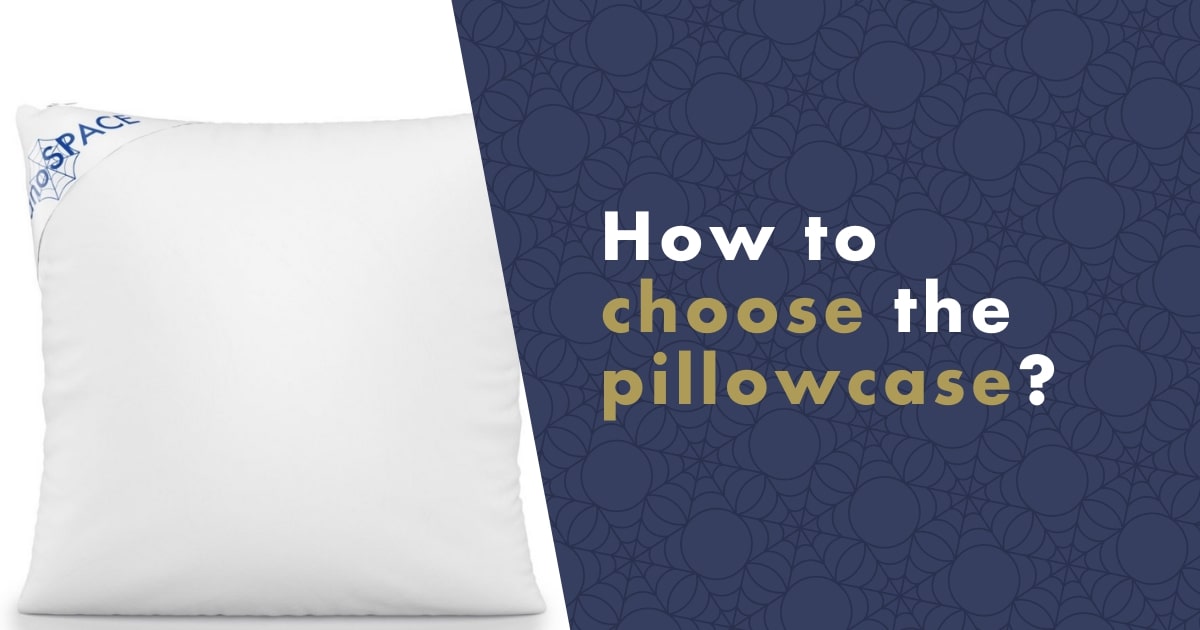 What can you find in an unprotected pillow?
After two years, up to 10% of the weight of the pillow is made up of dust mites. But that's not all, when Airmid Health Group examined dozens of used pillows, they found that 100% of them contained bacteria and 50% mold. What did they find there?
Dust mites, their feces and dead bodies.
Staphylococcus aureus (also Staphylococcus aureus) – causing a variety of infections ranging from mild skin and soft tissue inflammation to life-threatening sepsis.
Escherichia coli (EC) - causes diarrhea.
Aspergillus – a mold that commonly causes allergies and asthma.
Candida - a fungus that causes topical infections.
What should a barrier pillow cover for an allergy sufferer be made of?
Mites reach a size of several micrometers, but the bigger problem is their excrement and the disintegrating body of the mite. These gradually break down into smaller particles ranging in size from 300 nanometers to 2 micrometers (mites produce up to 200 times as much droppings as their own weight during their lifetime). These particles are no longer captured by some barrier materials. And it is the feces, or rather the enzymes contained in them, that are the causes of allergic reactions. Let's take a look at the individual technologies, their advantages and disadvantages.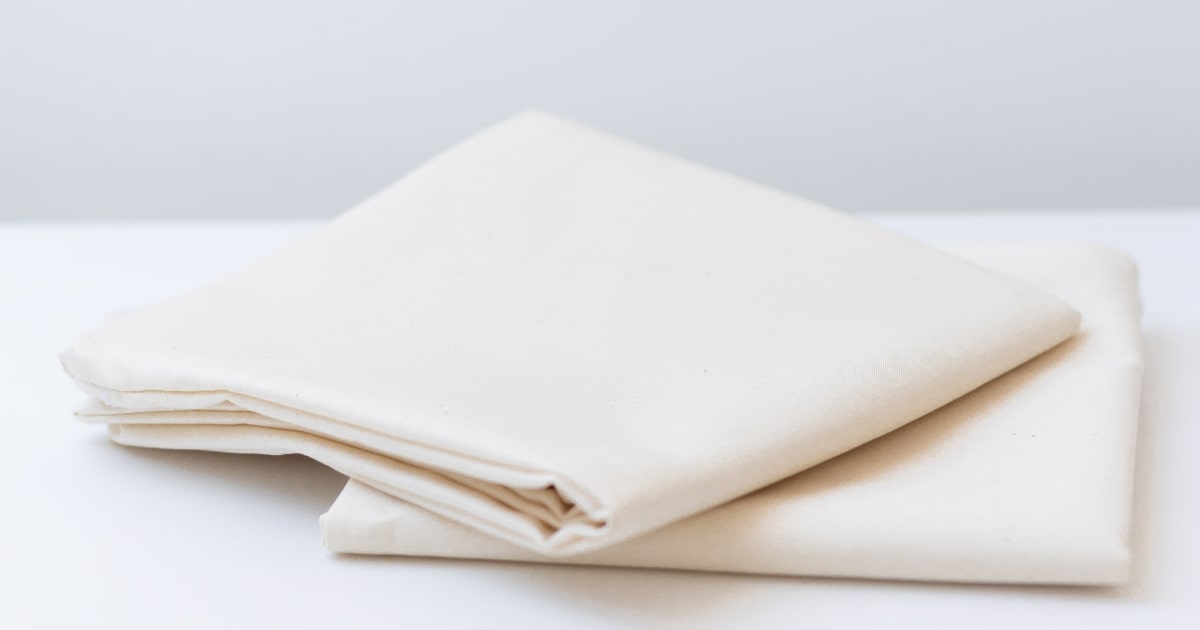 1) Waterproof materials
They are relatively cheap and will protect you not only from dust mites, but also from sweat and dirt. The pillow will therefore look like new for a long time. The problem is that waterproof materials are not breathable, rust more and you sweat a lot more in them. Therefore, they are generally not recommended as an ideal option for allergy sufferers and certainly not for atopic sufferers.
– they rustle and are not breathable
– there is a risk of overheating the body
– not suitable for allergy sufferers and atopics
+ protects the pillow from getting dirty
+ captures dust mites and their allergens
+ cheap
2) Compressed Polyester Microfiber / Compressed Cotton
Densified microfiber or densified cotton fibers are more breathable, but only trap dust mites (trap particles 3.0 µm and larger) and not their allergens. So if you cover an old pillow, the remains of your skin (mite food) can still fall inside the pillow, and the mites, on the other hand, can irritate you with their feces (allergens). So they are not perfect protection. The more the fibers are compressed, the more the coatings can rustle.
+ more breathable than waterproof materials
+ suitable for allergy sufferers
– they can rustle (although less so than waterproof materials)
– captures particles 3.0 µm and larger - does not capture allergens (mite feces or decayed mite bodies)
– higher price
3) Nanofibrous materials
In 2012, the first nanofiber textiles for allergy sufferers were developed in Europe, which can capture not only dust mites, but also their allergens (they capture particles 0.15 µm and larger). In nano encasements, a three-layer laminate is always used, which means that there is a pleasant covering fabric on the surface, a thin layer of nanofiber membrane in the middle, which is covered by another fabric from below. This is a purely mechanical barrier, through which dust mites and their allergens do not have the slightest chance to pass. In addition, the nanofibrous membrane has one major advantage over other technologies, although neither the mite nor the allergen can pass through it, the air molecule can flow freely. This makes the material extremely breathable, comfortable and effectively prevents mites from gathering and multiplying.
+ extremely breathable
+ captures particles 0.15 µm and larger (captures dust mites, allergens and their decayed bodies)
+ does not rustle
+ suitable for allergy and atopic sufferers
- higher price
► Read how to take care of the nanoSPACE® bedding.
Differences between individual nano coatings for allergy sufferers
There are two variants of anti-mite pillowcases on offer. The only difference is the material used. So whatever version you choose, you can be sure that they are uncompromising towards dust mites and their allergens.
When choosing a suitable cover with nanofabric inside, you first need to clarify which variant you prefer - either the classic microfiber fabric or the Nanocotton® pillowcase.
NanoSPACE® anti-dust mite pillowcase
It may look unassuming and ordinary, but it's sure not. Underneath the microfiber textile (99.9% polyester) on top, there is a thin layer of Czech nanofiber membrane (0.1% polyamide 6). This is where its indomitable power to protect allergy or asthma sufferers from uninvited guests – dust mites - lies. It efficiently prevents them from accumulating and proliferating in the pillow.
The classic nanoSPACE® Anti-Dust mite Pillowcase is very pleasant to the touch and 100% breathable. It is also zippered, i.e. easy to remove and wash, which makes its maintenance an even simpler task. Available in several sizes. The smallest covers 40 x 40 cm are packed in 2 pcs.
You still need to put your own colored bedding on top of this barrier coating. If you suffer from severe allergies or have atopic eczema, we also recommend a Nanocotton® Anti-Dust Mite Pillowcase.
Anti-dust mite pillowcase with Nanocotton®
Anti-Dust Mite and Allergen Proof Pillowcase Nanocotton®. Just like the classic cover, it is equipped with a zipper and will provide you with perfect protection against dust mites and their allergens. But it is made of a three-layer laminate, a so-called sandwich, which consists of 100% organic cotton, European nanofabric (100% polyamide 6) and microfiber knitwear (100% polyester). The top layer is pure organic cotton, which is not chemically treated - it is completely natural (on closer examination you will also see pieces of darker cotton planter in the structure of the fabric), thanks to the fact that it is not bleached or dyed in any way, it is also suitable for people with atopic eczema.
This material fully replaces anti-mite barrier coatings. The advantage over classic barrier encasements is that the Nanocotton® pillowcase is already the top layer, so it is not necessary to cover it with another encasement or bed linen.
Don't forget to protect the entire bed from mites
The anti-dust mite pillowcase in any of its variants is a great way to treat yourself or your loved ones to undisturbed sleep without chemicals. If you also protect your mattress and duvet, you can be absolutely sure that you are safe in your bed. A bed equipped in this way becomes an impregnable castle for dust mites. See how to equip a bed for an allergy sufferer and indulge in a great rest without any worries.


For complete protection of allergy sufferers, we recommend also purchasing a mattress protector, either in the form of a fitted mattress cover (top protection) or a zippered encasement (protection of the entire mattress) or possibly a Nanocotton® sheet. Duvet protection is also important, either by purchasing a nanoSPACE® anti-dust mite duvet, a nanoSPACE® duvet cover or a Nanocotton® bed linen.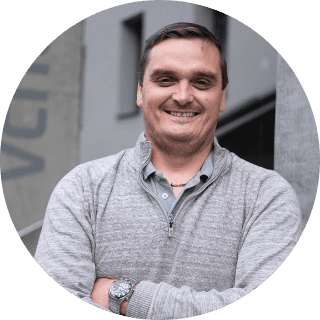 Josef Handrejch from nanoSPACE
Josef Handrejch is a graduate of the Technical University of Liberec. At nanoSPACE, he is in charge of research and development of new nano products. He has extensive experience in textile production and application of nanofiber materials.