If you're a bit more interested in cosmetics, you've probably heard of gluconolactone. This natural acid is becoming increasingly popular in the cosmetic industry, especially for its soothing effects on the skin. Let's take a look at what gluconolactone is, its effects on the skin, and in which products it can be found.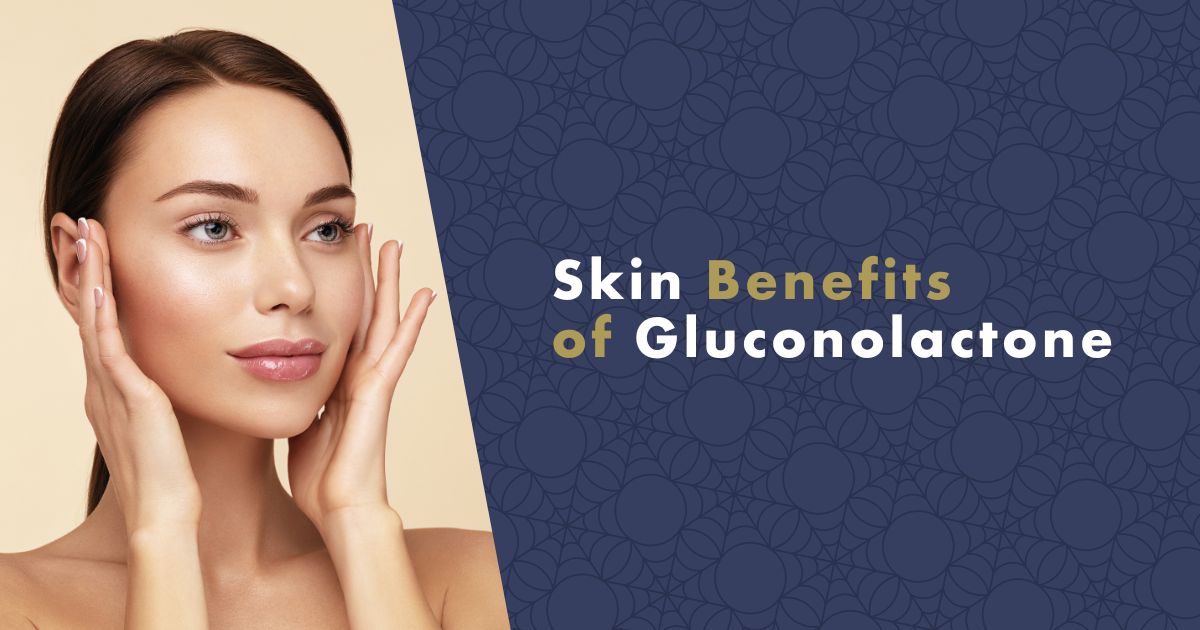 What is Gluconolactone?
Gluconolactone is a natural acid found in many plants and fruits, such as apples, grapes, and rhubarb. It is a polyhydroxy acid closely related to lactic and glycolic acids. In the cosmetic industry, gluconolactone is used as an alternative to glycolic acid due to its milder properties and lower risk of irritation.
Effects of Gluconolactone on the Skin
Exfoliation and Soothing
One of the main effects of gluconolactone is gentle exfoliation. It helps remove dead skin cells, leading to brighter, smoother, and healthier skin. However, it doesn't act as aggressively as glycolic acid, reducing the risk of skin irritation and sensitivity. Gluconolactone also soothes and hydrates the skin, crucial for its health.
Antioxidant Effects
Gluconolactone also has strong antioxidant effects, protecting the skin from free radicals and sun-induced damage. These free radicals can cause premature aging and wrinkle formation, making protection against them crucial for the skin.
Hydration Support
Another positive effect of gluconolactone is supporting skin hydration. This acid attracts moisture to the skin and prevents its loss, crucial for maintaining healthy and supple skin.
Reduction of Pigment Spots
Some studies suggest that gluconolactone may help improve the appearance of pigment spots. For example, one study found that gluconolactone could improve the color and texture of the skin in individuals with melasma (a type of pigment spot).
However, it's essential to note that gluconolactone isn't the primary therapeutic agent for treating pigment spots, and the results of its use may vary depending on the type and severity of pigment spots. It's necessary to consult with a professional, such as a dermatologist, to determine if gluconolactone is suitable for a specific type of pigment spots.
Regenerative Effects
Thanks to its hydrating, antioxidant, and anti-inflammatory effects, gluconolactone also has regenerative effects on the skin. It aids in the renewal of damaged cells, crucial for healthy and beautiful skin.
Gluconolactone is Suitable Even for Sensitive Skin
Gluconolactone is a cosmetic acid used in cosmetic products as a mild chemical exfoliant. One reason why gluconolactone is suitable for sensitive skin is that it's much less irritating than other acids, such as glycolic acid or salicylic acid.
Gluconolactone has a larger molecular weight than these acids, meaning it absorbs more slowly into the skin and doesn't penetrate as deeply as other acids, helping to minimize irritation associated with the use of other acids.
Another advantage of gluconolactone for sensitive skin is its hydrating properties. Gluconolactone attracts moisture and helps maintain skin hydration. This is an extremely important feature as skin sensitive to irritants and external stimuli is prone to dehydration.
Tip: Also read What Benefits Acids Bring in Cosmetics
Where Can We Find Gluconolactone in Products?
Gluconolactone is often used in cosmetic products as an exfoliant and antioxidant. It can be found in toners, creams, serums, eye creams, masks, and other skincare products. One such product is the Soothing Dry Sheet Nanofiber Face Mask for Sensitive Skin [n]fibrecare containing gluconolactone and specially developed to calm and soften irritated and stressed skin. This mask is gentle on your skin and suitable for individuals with sensitive skin, allergies, and those with atopic eczema. The application takes only 8 minutes, and due to its dry sheet design, it's easy to use and leaves no residue.
#produkty#https://www.nanospace.store/search/?string=gluconolactone
FAQ - Frequently Asked Questions
Is Gluconolactone suitable for all skin types?
Yes, gluconolactone is suitable for all skin types, including sensitive skin.
Is Gluconolactone safe to use during pregnancy?
Although there are no known side effects associated with using gluconolactone during pregnancy, it's always better to consult a doctor or dermatologist before starting to use any new cosmetic products.
How often should I use skincare with gluconolactone?
It's recommended to use skincare with gluconolactone one to two times a week, depending on your skin type and the products you use.
Can I use gluconolactone along with other skincare products?
Yes, gluconolactone can be used with other skincare products, such as moisturizers, serums, and others.
What are the side effects of gluconolactone?
Gluconolactone is one of the mildest substances in cosmetics, so irritation is rare. It's mostly caused by another substance in the cream or serum. However, it's not excluded that you may react to gluconolactone as every person is different. If so, avoid using products containing gluconolactone.
Sources
Van Scott, E.J., Yu, R.J. (1974). α-hydroxyacids, polyhydroxy acids, aldobionic acids and their topical actions. Journal of the Society of Cosmetic Chemists, 225-242.
Van Scott, E.J., Ditre, C.M., Yu, R.J. (1984). Control of keratinization with α-hydroxy acids and related compounds. Cutis, 34(6), 583-588.
Lavker, R.M., Kaidbey, K., Leyden, J.J. (1992). Effects of topical ammonium lactate on cutaneous atrophy from a potent topical corticosteroid. Journal of the American Academy of Dermatology, 27(4), 630-635.
Ditre, C.M., Griffin, T.D., Murphy, G.F., Sueki, H., Telegan, B., Johnson, W.C., Yu, R.J., Van Scott, E.J. (1996). Effects of alpha-hydroxy acids on photoaged skin: a pilot clinical, histologic, and ultrastructural study. Journal of the American Academy of Dermatology, 34(2), 187-195.
Van Scott, E.J., Yu, R.J. (1996). Alpha-hydroxyacids in the treatment of signs of photoaging. Clinics in Dermatology, 14(2), 217-226.
Charloux, C., Delanian, S., Bardet, M., Sbidian, E., Hu, W., Yavordios, C., Lefaix, J.L. (1995). Inhibition of hydroxyl radical production by lactobionate, adenine, and tempol. Free Radical Biology and Medicine, 18(4), 827-833.
Berardesca, E., Distante, F., Vignoli, G.P., Oresajo, C., Green, B., Lupo, M.P. (1997). Alpha hydroxyacids modulate stratum corneum barrier function. British Journal of Dermatology, 137(6), 934-938.
Bernstein, E.F., Brown, D.B., Schwartz, M.D., Kaidbey, K.H., Ksenzenko, S.M. (1997). Citric acid increases viable epidermal thickness and glycosaminoglycan content of sun-damaged skin. Dermatologic Surgery, 23(8), 689-694.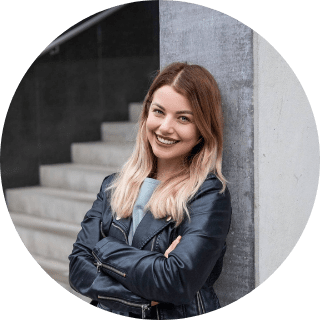 Lucie Konečná, from nanoSPACE
Lucie Konečná has been working in the field of nanotechnology for 7 years. She is a co-author of the Czech is Nano project and has been involved in building public awareness of nanotechnology. Lucie has been managing operations of the nanoSPACE e-shop since May 2020.