Bronchial asthma is a chronic respiratory condition that affects millions of people worldwide. It is characterized by inflammation and narrowing of the airways, which can lead to recurrent episodes of coughing, wheezing, shortness of breath, and chest tightness. While asthma is a common condition, it can be serious and even life-threatening if left untreated. In this article, we will explore the causes, symptoms, and treatment options for bronchial asthma, as well as provide tips on how to manage this condition effectively.
Whether you or a loved one have been recently diagnosed with bronchial asthma or are looking to learn more about this condition, this article will provide you with a comprehensive overview of what you need to know.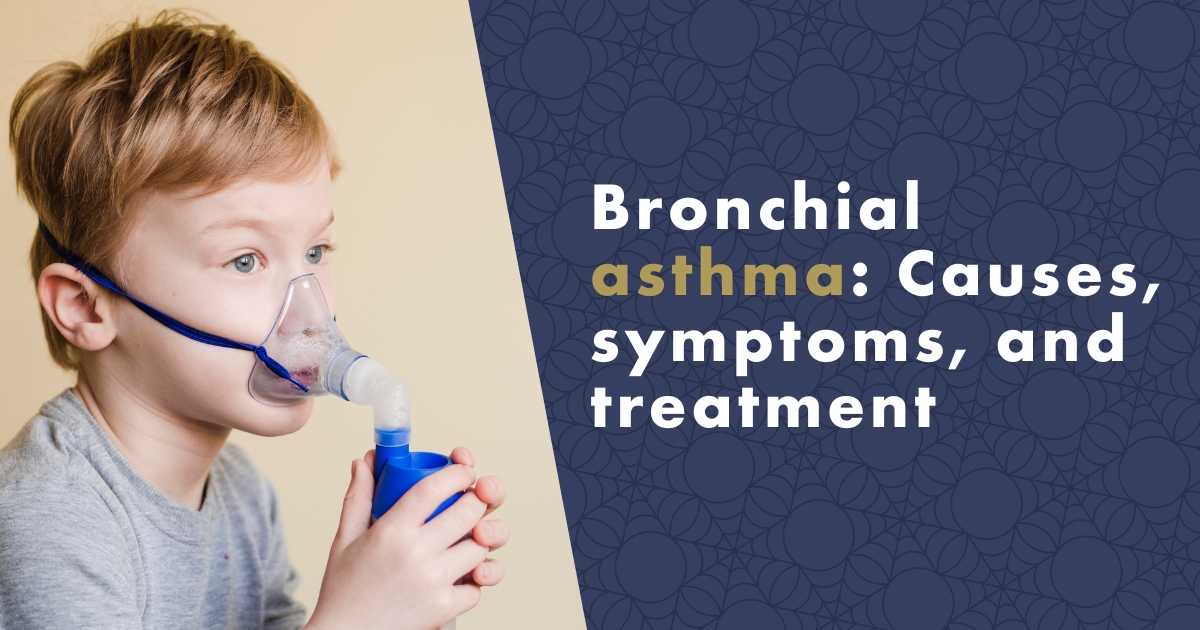 What is asthma?
Asthma or asthma bronchiale is a disease of the airways that causes your bronchial tubes to narrow, causing shortness of breath, wheezing and coughing. Bronchial asthma can be caused by various factors such as allergies, infection or stress. Asthma symptoms are usually worse at night or early in the morning and can be relieved with medication or an inhaler. Asthma is a chronic disease that cannot be completely cured, but can be controlled with proper treatment and avoidance of asthma irritants.
Asthma is usually differentiated by intensity:
Mild Asthma. In mild asthma, symptoms occur less than once a week and are usually not severe enough to require the use of an asthma medication spray.
Moderate Asthma. In moderate asthma, symptoms occur more than once a week, but not so often that they cause sudden asthma attacks. These symptoms usually require the use of asthma medication in a spray.
Severe asthma. In severe asthma, symptoms occur frequently and are severe enough to cause sudden asthma attacks. These symptoms usually require the use of an asthma medicine spray and other medicines to keep the asthma under control.
Tip: How do you know that you have an allergy? Find out in the following article.
What is allergic asthma?
Allergic asthma is a type of asthma that is caused by an allergic reaction to various irritants such as pollen, dust or animal dander. When people with allergic asthma come into contact with these allergens, chemicals begin to be released that cause the airways to narrow and cause asthma symptoms such as shortness of breath, wheezing, and coughing. Allergic asthma is usually treated by taking medications to help relieve symptoms and prevent allergic reactions, and by avoiding allergens that cause asthma. Allergic asthma is often triggered by dust mites, read the article on how to deal with them.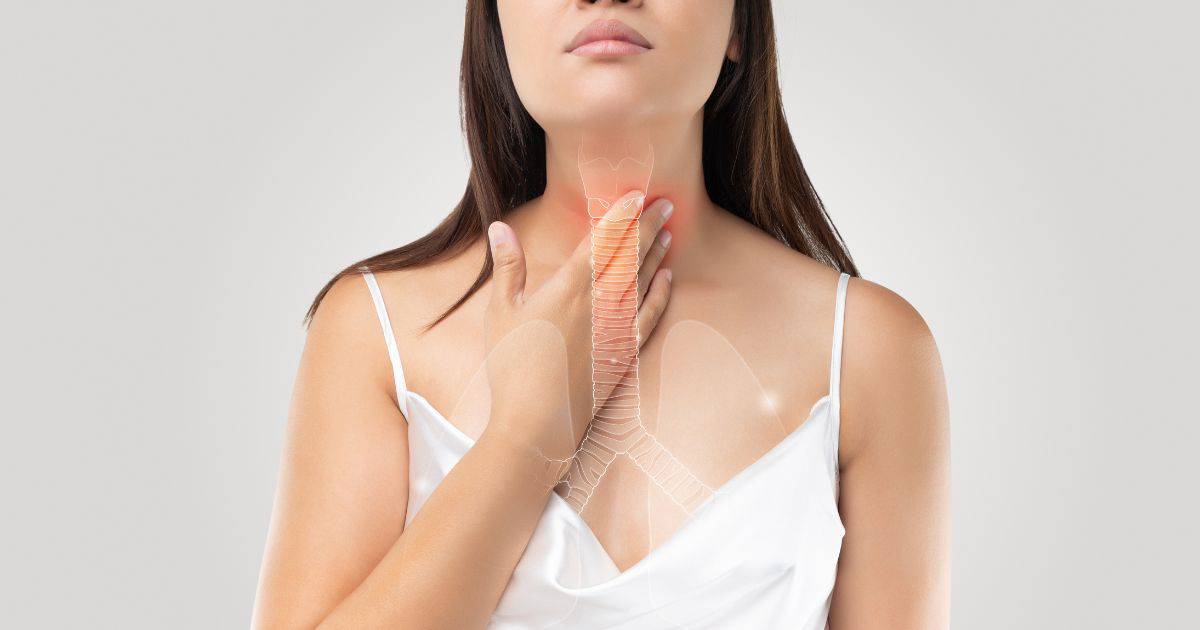 Bronchial asthma in children – how is it manifested and treated?
Asthma in children presents similarly to adults, with symptoms such as shortness of breath, wheezing and coughing. These symptoms are usually worse with physical exertion or at night or early in the morning.
Asthma in children can be caused by a variety of factors, including allergies, infections or stress. Some children may also be more prone to asthma if their parents or siblings suffer from the disease.
Treatment for asthma in children usually consists of using medicines to help relieve symptoms and keep asthma under control, and avoiding asthma irritants. It is important for parents or guardians of children with asthma to watch for symptoms and carefully follow the doctor's instructions regarding the treatment and prevention of asthma attacks. If a child has a allergy to dust mites, the basis of treatment is the removal of triggers - dust mites. Ti is mainly found in pillows, blankets and mattresses. That is why it is absolutely essential to purchase anti-dust mite bedding.
Risks of untreated asthma
Untreated asthma can lead to a number of serious complications, including:
Dyspnea. Asthma narrows the bronchial tubes and causes shortness of breath, which can be very debilitating and impair quality of life.
An asthma attack. An asthma attack occurs when the bronchi become so narrow that there is not enough air to enter the lungs. An asthma attack can be very severe and lead to complete suffocation if not treated in time.
Lung damage. Untreated asthma can damage the lungs and reduce their function. This can cause you to breathe hard and feel tired even when lying in bed.
Increased risk of infection. Asthma can make your airways more susceptible to infections because your body's ability to fight bacteria and viruses decreases.
How to treat bronchial asthma and relieve its symptoms?
There are several ways to treat asthma and relieve symptoms:
Avoid triggers. Asthma can be caused by allergens or other irritants such as smoke or polluted air. It is important to avoid them to relieve asthma symptoms.
Use an air purifier.
If you have severe asthma, an air purifier should be in every room where you spend a large amount of time. But you can also consider painting the walls photocatalytic coatings, which clean the air.
Get anti-allergic bedding. Asthma is often worse at night due to the presence of dust mites in duvets, pillows and mattresses. These can irritate not only those allergic to dust mites, but also asthmatics who do not have a proven allergy to dust.
Using an inhaler. An inhaler is a device that allows you to inhale asthma medication directly into your bronchial tubes. The inhaler contains medicines that dilate the bronchi and help relieve shortness of breath.
By taking medications. Your doctor may prescribe asthma medications to help relieve symptoms and keep your asthma under control. These medications can be in tablet or inhaler form and should be taken as directed by your doctor.
Correct breathing techniques. By breathing the right way, you can help relieve asthma symptoms.
Tip: Read the article - How to choose suitable bedding for allergy sufferers?
How is asthma diagnosed?
Doctors can tell that you have asthma in different ways. The following examinations are most often used:
Physical examination. The doctor will listen to your lungs with a stethoscope and check for wheezing or other symptoms of asthma. He may also ask about the symptoms you have and your history of asthma.
During spirometry, the patient breathes in and out as quickly as possible so that the doctor can measure the air flow in the lungs. Spirometry is used to determine the severity of asthma.
Allergy skin tests: Help determine which substance is causing your asthma.
At home, the asthmatic can then monitor the current state of their bronchial function with a simple flow meter.
Can certain medications cause asthma attacks?
Yes, some medicines can cause asthma attacks in people with asthma. Asthma attacks are most common in people who take blood thinners such as aspirin or ibuprofen. These medicines can cause the bronchi to narrow and cause an asthma attack.
It is important to talk to your doctor about the medications you are taking and whether they could be causing asthma attacks. If you have asthma and are taking medications that can cause asthma attacks, your doctor may prescribe other medications or adjust the dosage to help you avoid asthma attacks.
Breathing techniques to relieve severe asthma
There are several breathing techniques that can help relieve asthma and reduce the risk of asthma attacks. These techniques include:
Breathing through the nose. Breathing through the nose can help moisten the air you breathe in and reduce the risk of respiratory infections. Breathing through the nose also slows the rate of breathing and allows the lungs to take in more air.
Relaxation breathing. Relaxation breathing can help calm and relieve stress that can cause asthma attacks. Relaxation breathing involves breathing in through the nose and exhaling through the mouth, while trying to breathe slowly and deeply.
Breathing Exercises for Asthmatics. Breathing exercises can strengthen your airway muscles and improve your ability to breathe. You can try different breathing exercises depending on what works best for you. For example, you can try breathing in through the nose and exhaling through the mouth or breathing with a balloon.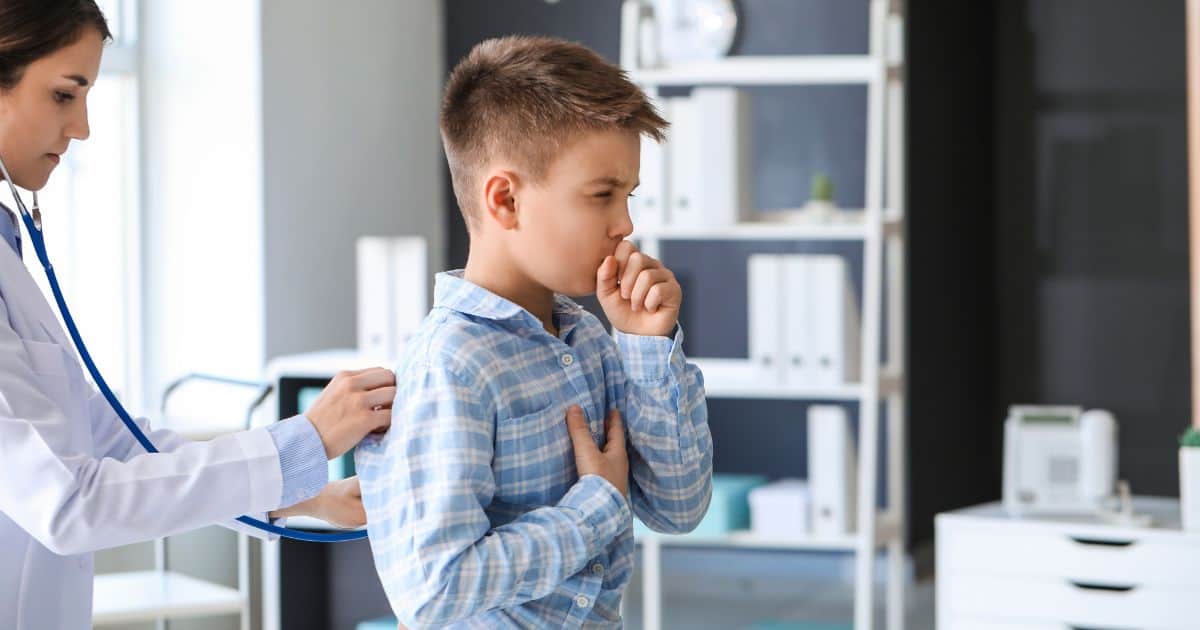 Asthma can get worse in winter
In some people, asthma can get worse in winter. This can be caused by various factors, such as dry air, cold or flu, which are more common in the winter months. Some asthma symptoms that can worsen in winter include shortness of breath, wheezing and coughing.
It is important to monitor your asthma symptoms carefully in the winter and follow your doctor's treatment instructions to ease your winter symptoms. In addition to avoiding triggers, maintaining proper humidity in the home is also important.