Nasaleze
Nasaleze is a product brand of the OPA Group company, which deals with the import of preparations against allergies and respiratory diseases to the countries of European Union. The effectiveness of Nasaleze products is verified by independent clinical studies.
How do Nasaleze products work?
Nasaleze preparations are in the form of powder nasal sprays, the contents of which are extracts from natural substances. After application, the mixture of substances creates a protective film on the surface of the nasal mucosa. This prevents the penetration of allergenic and pathogenic particles into the cells and the triggering of an allergic rhinitis or infection.
The preparations are suitable for children from 3 years old and for pregnant and lactating women.
► Allergy to dust: Symptoms and treatment
Which Nasalez product to choose?
Choose the appropriate product according to the nature of your problem:
► protection against allergens (pollen, dust, etc.) – Nasaleze Allergy 800 mg,
► protection against respiratory diseases (colds, flu, etc.) – Nasaleze Protect 800 mg.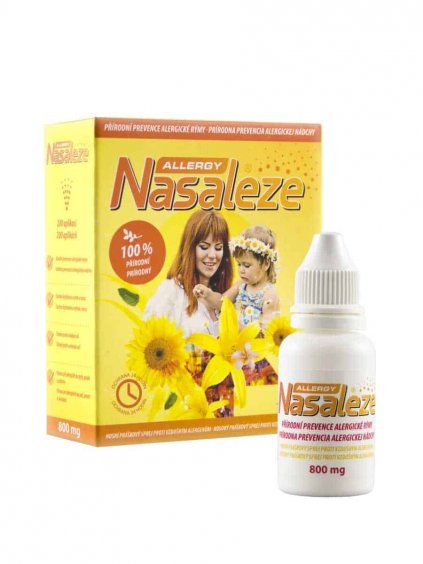 The 100% natural Nasal barrier spray - Nasaleze Allergy with peppermint extract is suitable for the prevention of allergic rhinitis. The cellulose powder creates a protective...
417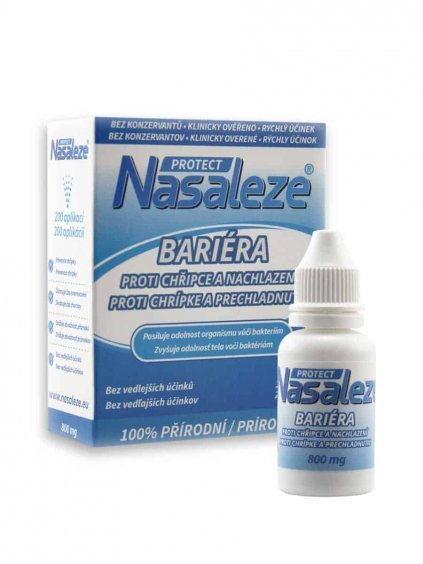 The 100% natural Nasal barrier spray - Nasaleze Protect with bear garlic and mint extract is suitable as a cold and flu prevention. The cellulose powder forms a protective...
413
Page 1 of 1 - 2 items total