Ultralight nanotech materials that won't make you sweat in summer, fabrics that efficiently wick away sweat, or self-cleaning glossy elegant textiles with a hydrophobic surface. That's what the nanotechnology clothing brand nanoSPACE by LADA offers, bringing refined pieces that will last in your wardrobe for years. Let's take a look at nanotechnology fashion from designer Lady Vyvialová and discover 7 reasons why we love it.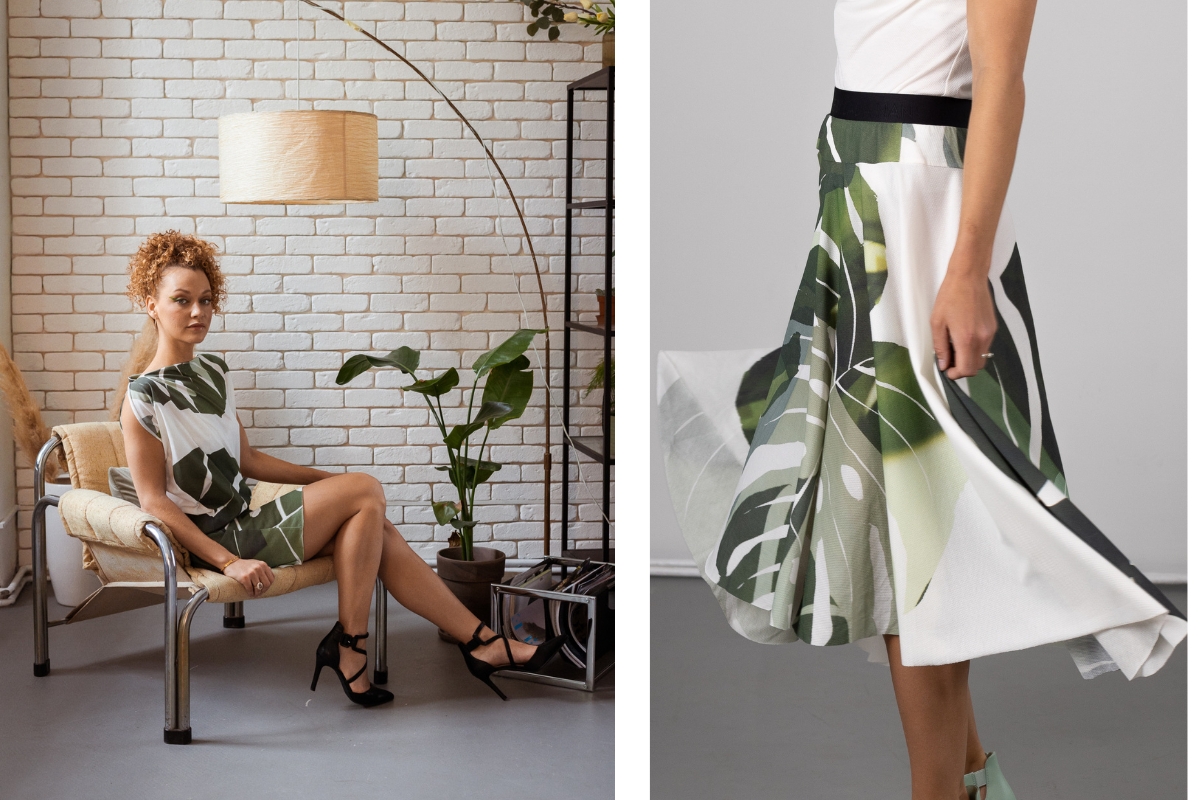 History of the Textile Industry and Nanotechnology Textile Industry in Europe
During the Middle Ages and until the end of the 18th century, key players in the European textile industry were linen and wool weavers. Organized in guilds, these craftsmen produced textiles in workshops in cities, where they had the status of free citizens. They were protected from competition, but their businesses were restricted by regulations, for example, they could only have a maximum of two weaving looms and one apprentice. Guilds also opposed the establishment of manufactories, a more efficient form of production.
In the 18th century, the first textile manufactories appeared, founded by nobility and traders, often with the help of foreign experts who brought new technologies. By the end of the 18th century, the textile industry in Europe was highly developed, with thousands of people working in manufactories and domestic workshops. The 19th century brought significant technological changes with the transition from manual to mechanized production, leading to the growth and expansion of Czech textile businesses.
In the first half of the 20th century, the European textile industry faced a series of challenges and changes. Especially after the dissolution of Austria-Hungary, it had to deal with economic influences that significantly reduced the domestic market. Nonetheless, textile exports increased and until the mid-20th century, they constituted a significant part of Czechoslovak exports. After World War II and the onset of communism in 1948, the textile industry faced nationalization, resulting in significant restrictions on private entrepreneurship.
The end of the 20th century was characterized by the fall of the communist regime and the transition to a market economy. This period also brought the challenges of globalization, as Czech textile products had to compete with cheaper imports from Asia. Many traditional manufacturers struggled to survive, and some were forced to close their businesses.
In the 21st century, the Czech textile industry aimed to adapt to modern challenges, focusing on specialized high-quality products as well as ecological sustainability. Czechs became pioneers in the field of nanofiber materials and were among the few in the world to produce textile products from nanomaterials, such as anti-dust mite duvets and pillows. In addition to nanofiber materials, several companies in the Czech Republic specialized in textile products with silver nanoparticle technology.
Despite the challenges, the textile industry remains an important sector of the Czech economy, representing both traditional craftsmanship and innovation.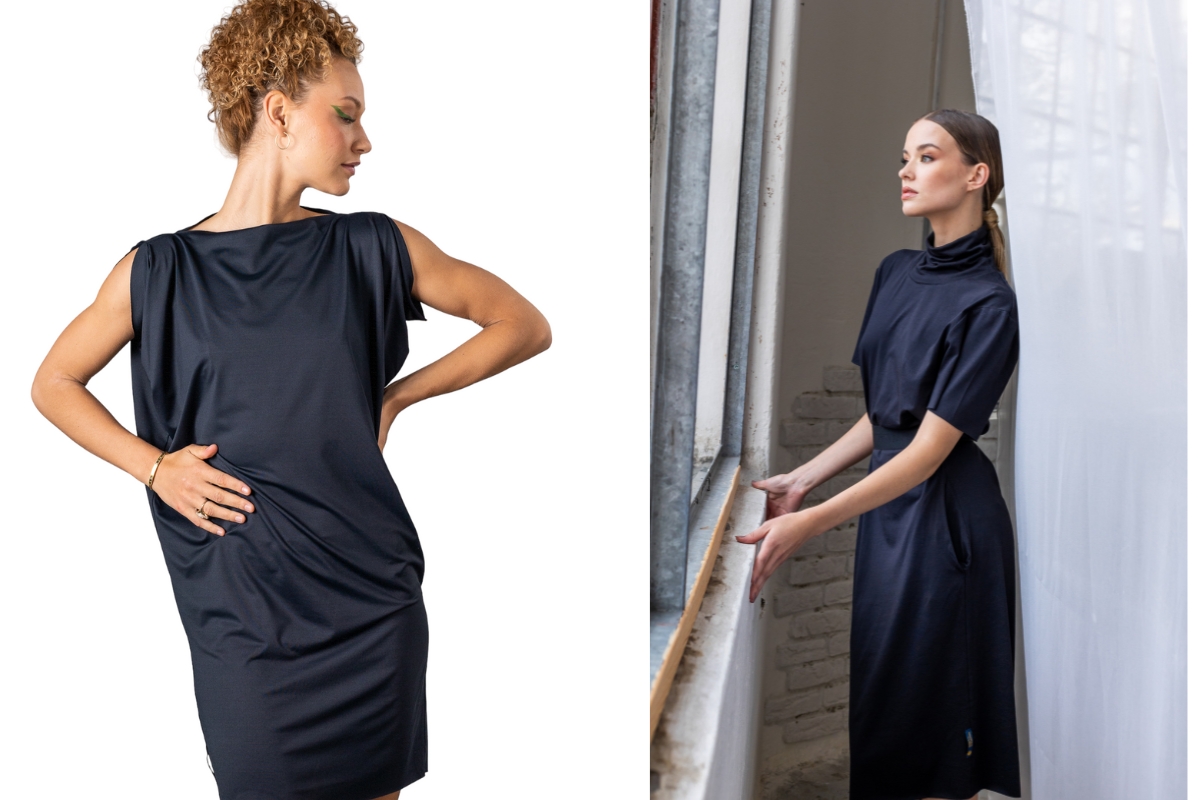 7 Reasons to Invest in Nanotechnology Fashion by Designer Lady Vyvialová
When you invest in quality nanotechnology fashion, you're not only supporting local designers and seamstresses, but also helping to preserve the tradition of the textile industry in the Czech Republic and, most importantly, acting ecologically. By locally producing clothing, you're also reducing the ecological footprint associated with logistics in large retail chains. Investing in original Czech pieces also means having something special that stands out from clothing sold by brands that offer the same items worldwide. Let's now explore why we love nanotechnology fashion by Czech designer Lady Vyvialová.
Environmentally-Friendly Nano Materials
Investing in Czech clothing supports local production and craftsmanship. Clothing from the nanoSPACE by LADA collection is made with an emphasis on perfection and precision. Moreover, Lada Vyvialová uses environmentally-friendly nano materials developed originally for healthcare purposes.
#produkty#https://www.nanospace.store/dresses/
Materials that Neutralize Odor When Sweating
All materials used in the nanoSPACE by LADA collection are antibacterial, odor-resistant, and highly thermoregulating. This means that the fabric efficiently transfers heat from your skin to the surface, reducing sweating. And if you do sweat, the antibacterial material eliminates bacteria that cause unpleasant odors. "I wore one of the men's shirts for three days, and there was still no smell, even though I was exercising in it. I couldn't believe it; it's incredible. After three days, the shirt did need washing, but I consider it a huge success," says Lukáš Konečný, who is responsible for Strategy and Development at nanoSPACE by LADA and was the first tester of the men's shirts.
#produkty#https://www.nanospace.store/slow-fashion-for-men/
"I've known Lada Vyvialová for years, and it was our big shared dream to create a collection together. I wore the designer dress she made for me while cycling from the Czech Republic to Greece in the middle of summer. It might sound absurd to ride in designer dresses 120 kilometers a day, but they suited me much better for long rides than functional clothing, as they effectively dissipate body heat and provide UV protection. Since then, I believe that once you try high-quality nano clothing, you won't want anything else. They are truly pieces worth investing in," says Lucie Konečná, operational director of nanoSPACE.
Elegant Cuts that Flatter Every Woman
Lada Vyvialová focuses on cuts that suit every body shape. Therefore, in the nanoSPACE by LADA collection, you will find dresses suitable for women with larger busts and tummies – for example, the amazing Oslo dress. There are also dresses for tall, petite, slender, and curvy ladies. NanoSPACE by LADA caters to the beauty of all sizes, not just models. But they'll look great in them too.
The nanoSPACE by LADA collection is minimalistic, playful, and refined. "It was crucial for me that we come up with dress cuts that fit all body types. I showed Lada my vision, and she perfected it. She's a magician," says Konečná.
The Elegant Eagle model (glossy hydrophobic variant) and the Summer Eagle (ultralight variant) can be tied in up to 11 different ways. They are available in a universal size that flatters both size 34 and size 46. They accentuate feminine curves and are extremely comfortable, not tight anywhere, and are appreciated by pregnant women as well.
Slow Fashion – Ethics and Lasting Sustainability
The clothing is made based on the principles of slow fashion in the Czech Republic, focusing on quality materials produced under fair conditions and with consideration for nature. Production considers not only the origin of materials but also dyes and threads. The collection is designed to minimize waste during production and requires minimal maintenance, reducing water and chemical consumption. NanoSPACE by LADA offers pieces that will last in your wardrobe for years.
Nanotechnology Clothing with UV Protection
Due to being made from nanomaterials originally developed for healthcare, basic T-shirts, trousers, sweaters, and dresses have UV protection. This is appreciated not only by sun allergy sufferers, but by anyone who wants to protect themselves from harmful UV radiation, both in summer and winter.
Tested in Extreme Conditions: Rally Dakar and Africa Eco Race
The materials used by the Czech designer for clothing production have been tested in extreme conditions such as Rally Dakar and Africa Eco Race. You can rely on these materials.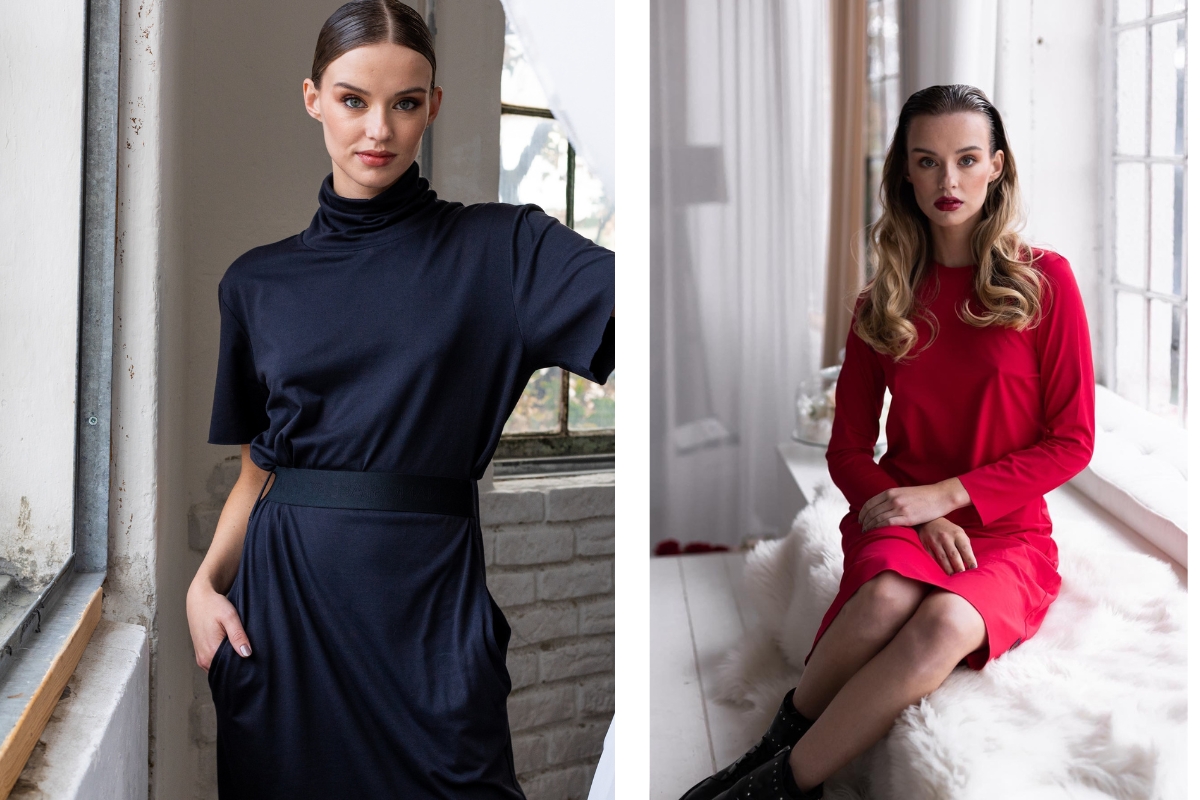 Offering Nanotech Fashion from Ultralight Materials
If you want a truly original fashion piece, try getting a model made from ultralight material. The collection offers a wider range for women, including ultralight dresses (Summer Eagle) and T-shirts (like the SEN), which don't even need ironing. These models are so lightweight that at 30°C (86°F), you'll feel like you're constantly being fanned.
Investing in the Future
Lada Vyvialová was one of the world's first people to work with nanomaterials in fashion. By purchasing original nanotech fashion, you're also investing in the future of the textile industry.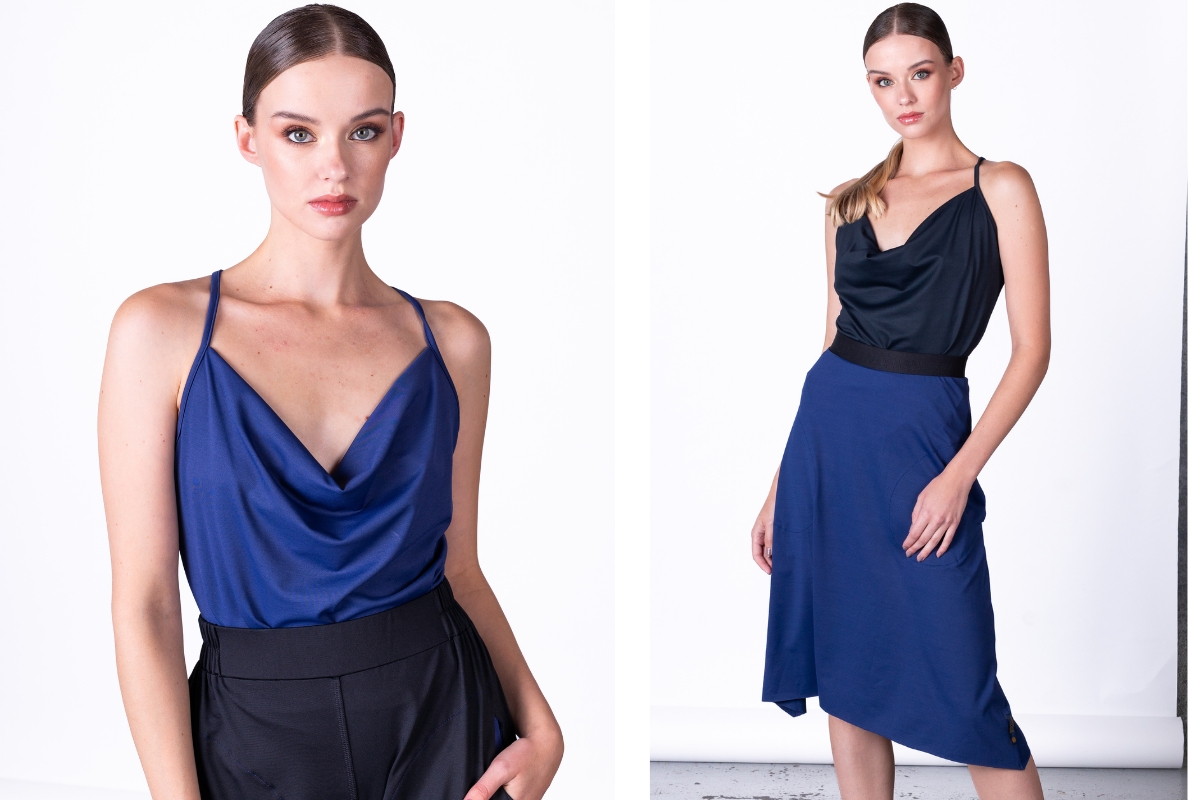 Characteristics of Materials Used in nanoSPACE by LADA
Antibacterial,
eliminates odor,
UV filter,
efficiently wicks moisture and suitable for excessive physical exertion,
high thermoregulating properties,
ultralight materials (models SEN, RIO, and SUMMER EAGLE),
tested in extreme conditions: Rally Dakar and Africa Eco Race.
Who Is Nanotech Designer Lada Vyvialová
Lada Vyvialová is among the leading Czech designers, having received numerous European awards, such as the Elle Edition prize, Patrizia Gucci Selection, and Gentleman's Essentials from MINI. Lada Vyvialová is one of the few designers worldwide who work with functional materials enriched by nanotechnology.
NanoSPACE is a Czech company that was the world's first producer in the field of anti-dust mite covers, duvets, and pillows with a nanofiber membrane. It has been in the market since 2012, focusing on the development and sale of nanofiber membrane products for allergy and asthma sufferers. During the COVID-19 pandemic in 2020, nanoSPACE leveraged its long-standing knowledge of nanofiber materials to start producing antiviral scarves and face masks made of nanofiber.
Tip: Don't know what nanofiber is? Read our article.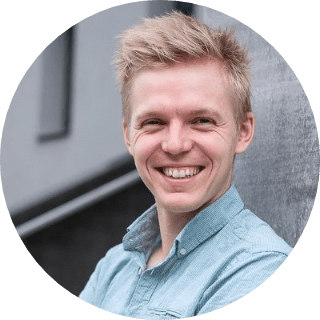 Lukáš Konečný, Strategy and business development, nanoSPACE
Lukáš Konečný has been active in the nano field since 2015. He graduated from the University of Economics and Business and has long been involved in digital marketing, digitisation and automation of advertising for technology companies and online projects. At nanoSPACE, Lukáš has been in charge of strategy and business development since May 2020.