Have you purchased a high-quality and comfortable mattress that significantly improves your sleep and health? Then be sure to get a mattress protector as well. This practical addition should not be missing in any bedroom. Not only does it protect your mattress, but with the right choice, it also protects you. Find out why you should get one and what type to choose to truly fulfill its function and suit you best.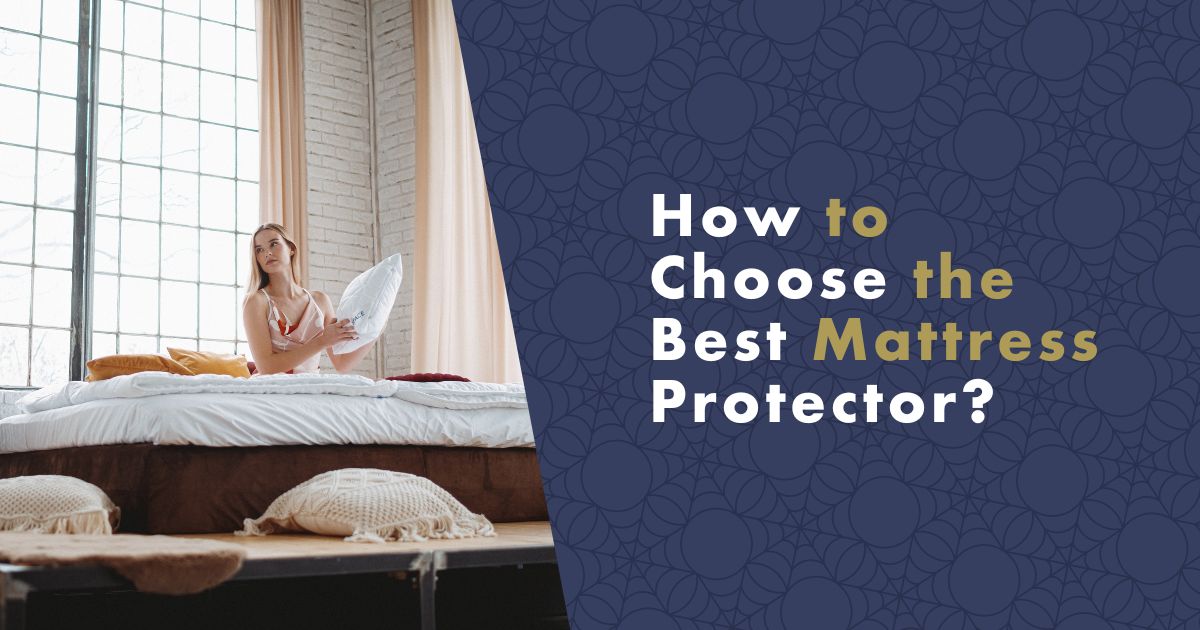 What's the Benefit of Having a Mattress Protector?
Just like everything else, your mattress has a certain lifespan limited by use and care. Therefore, it's a good idea to equip it with a practical mattress protector or cover, which functions as a protective layer between the mattress and the fitted sheet. It effectively prevents contamination, mechanical damage, and rapid wear of the mattress, thus significantly extending its lifespan. Additionally, it helps maintain the cleanliness of your bed and improves its thermal comfort.
It's especially appreciated by allergy sufferers and asthmatics, who should not underestimate the protection of their bed. Even if you don't like it at all, various microorganisms such as bacteria, viruses, molds, or dust mites thrive in your bed (in the dark, warmth, and humidity), irritating you with allergens throughout the night.
Article Tip: Dust Mite Allergies: How to Combat Them?
Especially dust mites tend to inhabit mattresses in large numbers. There are literally millions of them. So, it's no wonder you often wake up tired, swollen, or suffer from chronic rhinitis and other discomforts. A well-chosen mattress protector can help with that too. Mattress protectors that work against dust mites are often found under the name of anti-dust mite mattress covers. These covers are designed to protect humans from dust mites and can be combined with standard mattress protectors.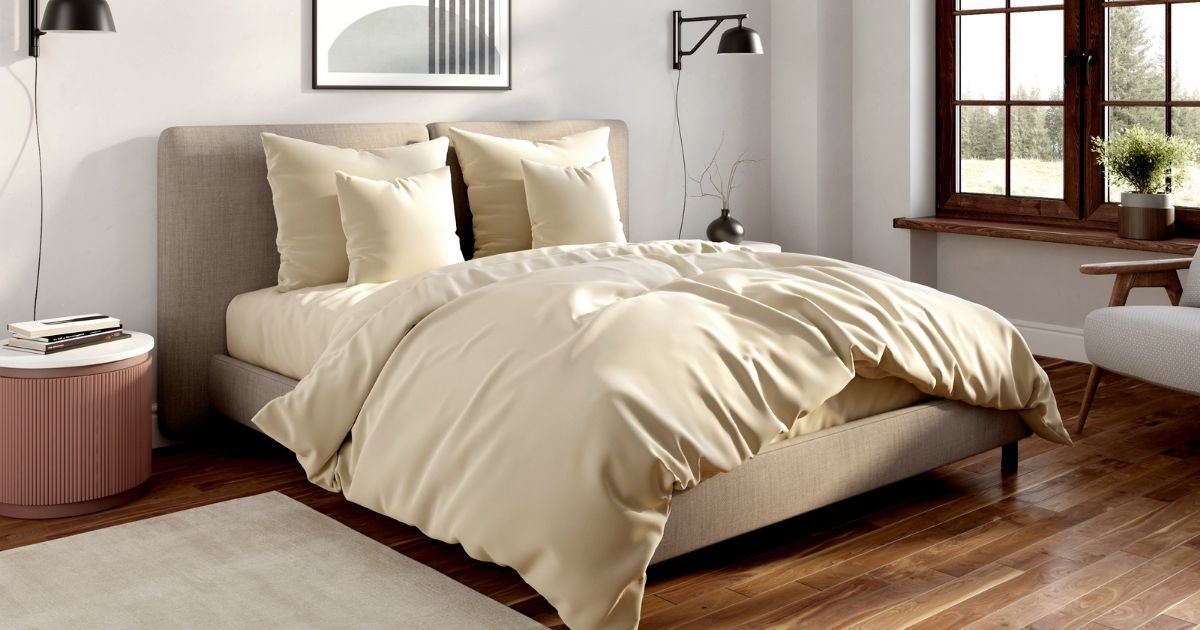 Who Are Mattress Protectors Suitable For:
✔ Families with young children.
✔ Allergy sufferers (dust and dust mite allergies).
✔ Asthmatics.
✔ People suffering from incontinence.
✔ Long-term bedridden patients.
✔ Those who sweat excessively.
✔ Individuals with sensitive skin.
✔ Those who like to eat and drink in bed.
✔ Pet owners.
✔ Anyone who values bed cleanliness.
✔ Those who want to have a healthy and restful sleep.
Advantages of Mattress Protectors:
✔ Protection of the mattress from contamination (liquids, food, dust, etc.), damage, and rapid wear.
✔ Extended mattress lifespan.
✔ Absorption of body sweat.
✔ Antibacterial and hypoallergenic properties.
✔ Protection against dust mites.
✔ Easy to use and quick to replace.
✔ Machine washable.
✔ Improved sleep comfort – regulation of mattress firmness or thermal properties.
Tip: How to Properly Care for Anti-Allergy Bedding with Nanofabric
How to Choose the Right Mattress Protector
When choosing a mattress protector, it's important to first clarify what you expect from it. Whether you primarily want to extend the lifespan of your mattress or take advantage of additional benefits such as waterproofing, protection against molds, dust mites, etc.
A quality mattress protector should not affect the functionality of the mattress in any way. All of its properties should be fully preserved even when it's in use.
It should be lightweight, unobtrusive, and pleasant to the touch. Ideally, you shouldn't even notice its presence.
In addition, it's good to choose a mattress protector made of functional and safe material.
Equally important is the question of who the protector is intended for. Is it for an allergy sufferer or asthmatic, a child, a healthy adult, a person suffering from incontinence, an elderly or long-term bedridden individual? It's always necessary to consider the user's needs and choose the appropriate material, permeability, and protective area size accordingly.
Mattress Protectors by Protective Area Size:
Partial

Used only on the most vulnerable part of the bed.
Advantage is easy replacement.
Disadvantage may be shifting during movement.
Full

Cover the entire length of the mattress.
They are either secured with elastic straps/ties in all corners of the mattress. However, they protect the mattress only from the top.
Or they extend over the mattress corners, similar to fitted sheets, and thus protect the mattress from the sides as well.
Or you can choose protectors with zippers that provide complete protection for the mattress from all sides.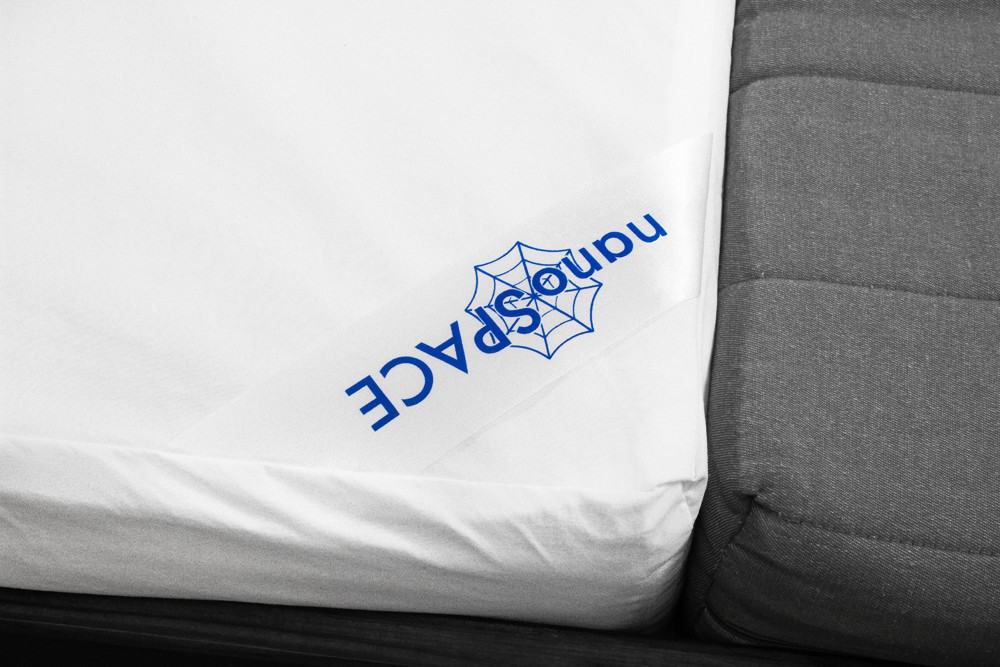 Types of Mattress Protectors by Permeability:
Non-Permeable Mattress Protectors
The biggest advantage of non-permeable mattress protectors is protection against liquids. They are therefore suitable for children who are transitioning from diapers to sleeping without them, or for people with incontinence. However, in most cases, these mattress protectors are well-ventilated and allow the mattress to breathe naturally. However, it depends on the material of the non-permeable layer:
PU or polyurethane layer
This is a combination of fabric and a polyurethane (PUR) coating. A protector with this layer prevents liquid from penetrating the mattress while retaining breathability. It eliminates sweating, helps prevent pressure sores or irritation.
PVC or rubber-based materials
These are combinations of fabric and a PVC layer, or another rubber-based material. They can hold an even greater volume of liquid, making them perfect for people with incontinence. However, the significant disadvantage is lack of breathability, which increases heat and sweating. They can also be noisy when moving.
Permeable Mattress Protectors
Permeable mattress protectors primarily serve as protection against mechanical wear of the mattress and ensure greater bed cleanliness. They are made from various materials that guarantee pleasant temperature comfort and, compared to non-permeable protectors, are much more breathable.
Choosing the Right Material
There are various materials available for mattress protectors on the market. The most popular ones include cotton, but you can also opt for terry cloth, terry cloth made from bamboo fibers, Molton – soft cotton fabric, Tencel (lyocell) – 100% natural fiber, Soft Touch – 90% cotton + 10% zinc yarn with hollow fiber filling, sheep's wool, or even polyester with nanofabric inside.
Thanks to the chosen material, you can enjoy additional benefits. For example, allergy sufferers and asthmatics will certainly appreciate the fantastic advantages of a mattress protector with nanofabric covering, which offers perfect protection against allergens and provides comfort and peaceful sleep.
Choose Mattress Protectors with Nanofabric
Why choose a protector with nanofabric membrane? Because it's a great investment not only in protecting the mattress from dust mites but also in your health and quality sleep. As mentioned earlier, the mattress is a breeding ground for dust mites and their excrements, which cause allergic reactions and significant discomfort to allergy sufferers and asthmatics. They wake up feeling unrefreshed, tired, suffering from chronic rhinitis, cough, recurrent pharyngitis, and more.
Article Tip: What Is Nanofiber? Discover the Invisible Miracle That Protects and Heals
NanoSPACE® Anti-Dust Mite Mattress Cover is the ideal solution for getting rid of these pests and enjoying a restful, undisturbed sleep, all without the use of any chemicals.
Beneath the soft, highly breathable, and very pleasant surface fabric lies a thin layer of high-quality nanofabric that acts as an impermeable barrier. Unlike air molecules, dust mites have no chance of passing through it, accumulating, or reproducing. So, your respiratory tract is completely safe.
Furthermore, the cover is equipped with a zipper, and the mattress is perfectly protected from all sides – against damage and dust mites that won't be able to get inside. Thanks to the nanofabric, it also has antibacterial and thermoregulatory properties, and unlike other protectors that should ideally be washed every time you change your bedding, this one only needs to be washed once a year at 40°C because the nanofabric membrane doesn't allow mites or bacteria to enter.
#produkty#https://www.nanospace.store/search/?string=mattress+encasement
Advantages of Nanofabric Mattress Protectors:
✔ Protects the mattress from damage and rapid wear.
✔ Enhances bed hygiene.
✔ Has antibacterial and hypoallergenic properties.
✔ Prevents the penetration, accumulation, and reproduction of dust mites and other microorganisms in the mattress.
✔ Absorbs body sweat.
✔ Highly breathable.
✔ Equipped with a zipper, providing full protection for the mattress from all sides.
✔ Only needs to be washed once a year at 40°C.
✔ Provides users with peaceful sleep.
For these amazing effects, NanoSPACE® Anti-Dust Mite Mattress Encasement and other nano bedding are recommended by many allergists. So, it should definitely not be missing from any bedroom, especially for allergy sufferers, asthmatics, or people with any other respiratory conditions.
► Find out how to choose an anti-dust mite mattress cover.
Choosing the Right Size for Your Mattress Protector/Cover
When choosing a mattress protector or cover, don't forget about the correct size. Measure the length, width, and height of the mattress you want to use it on.
Mattress protectors for adults are available in standard sizes for single and double beds. They are also available in extended lengths. For children's mattresses, two sizes are commonly available (120 × 60 cm, 140 × 70 cm).
If you have an atypical bed size, you can get a Anti-Dust Mite and Allergen Proof Non-Fitted Mattress Protector that can be adjusted to fit almost any mattress size. In the summer, allergy sufferers can use it as a replacement for a blanket while traveling.
#produkty#https://www.nanospace.store/search/?string=fitted+sheet
Think About Your Health and Comfort
Do you now know which mattress protector is right for you? When making your choice, prioritize your health and treat yourself to the best. Nanofabric mattress covers or other nano bedding are the ideal choice not only for allergy sufferers and asthmatics but for anyone who wants to sleep well and wake up the next day full of energy and with a smile. You'll feel a positive change after the first night.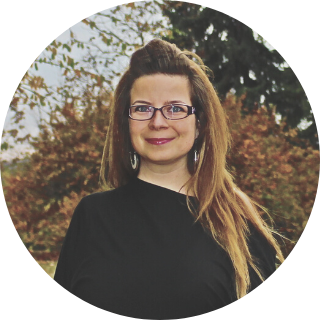 Lída Kučerová from nanoSPACE
Lída Kučerová is a copywriter who incorporates a substantial dose of empathy and psychology into her writing. She enjoys working with emotions, aiming to convey information about nanoSPACE® products and customer insights in a human, engaging, and precisely chosen words.