The winter season is undoubtedly the time that has the most adverse effects on human skin. It is exposed to cold, frost, rapid temperature fluctuations, and spending time in overheated rooms that lack natural humidity, and so on. Therefore, taking care of your skin in the winter months is especially important. How can you maintain the natural beauty and quality of your skin even in winter?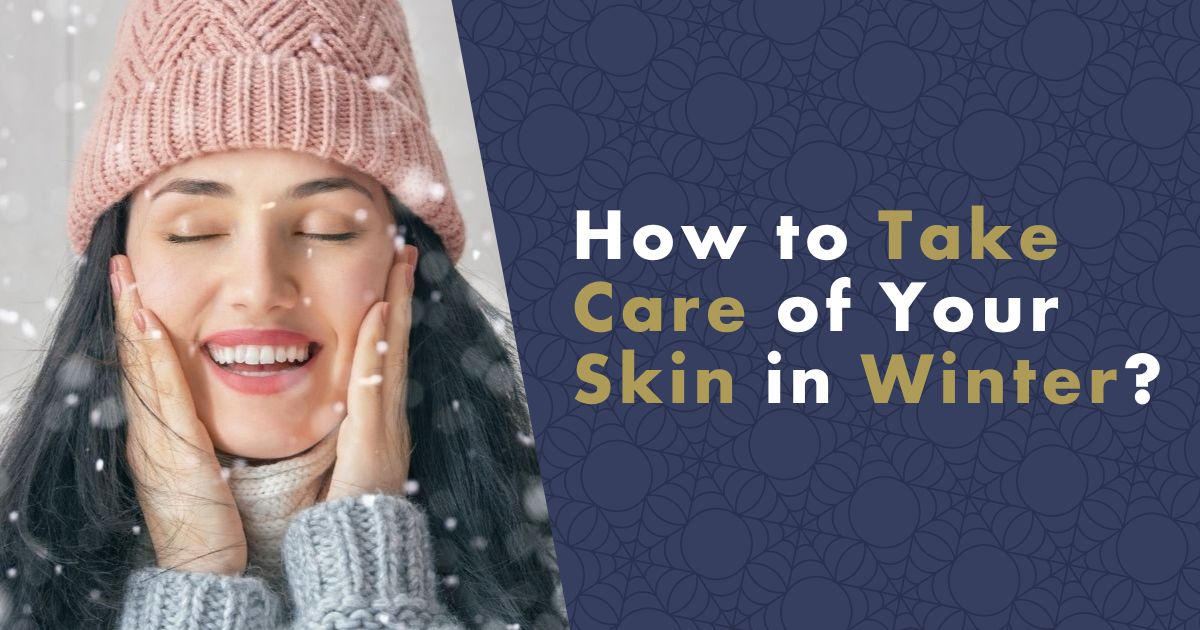 When the Skin Needs a Little Help
The human body reacts to the winter season. Due to the natural slowdown in metabolism, the skin produces less sebum than in the summer, leading to a decrease in the protective layer and increased dehydration. This can cause the skin to become dry, cracked, and even lead to small cracks in the veins. To combat these effects, it is crucial to provide the skin with the necessary nutrients through high-quality cosmetic additives that help maintain healthy, flexible, and fresh skin. By supplying the skin with what it needs, it can remain healthy and protected during the winter season.
Hydration as a Foundation
Proper hydration is critical if you're serious about your skin's health. While moisturizers cream are ideal for the warmer months, richer, more nourishing creams are better suited for winter. However, it's essential to prioritize hydration by incorporating a mask into your skincare routine. Masks provide intensive hydration to the skin, restoring elasticity and strengthening the skin barrier. Regular use of a hydrating mask can work wonders for the skin, helping it to maintain its health and vitality.
Which Mask to Choose?
The Myramaze® active substance mixture, which features an extract from the South African shrub Myrothamnus flabellifolia, has shown excellent results for both men and women of all ages. This active substance mixture is a key ingredient in the Moisture Protect skin mask, which provides intense hydration. However, proper hydration of the body also requires a focus on consuming suitable fluids. Unsweetened teas (herbal, green, or fruit), mineral waters, and soluble vitamin supplements are all excellent options that can be consumed daily to achieve a total intake of approximately 2.5 liters of fluids.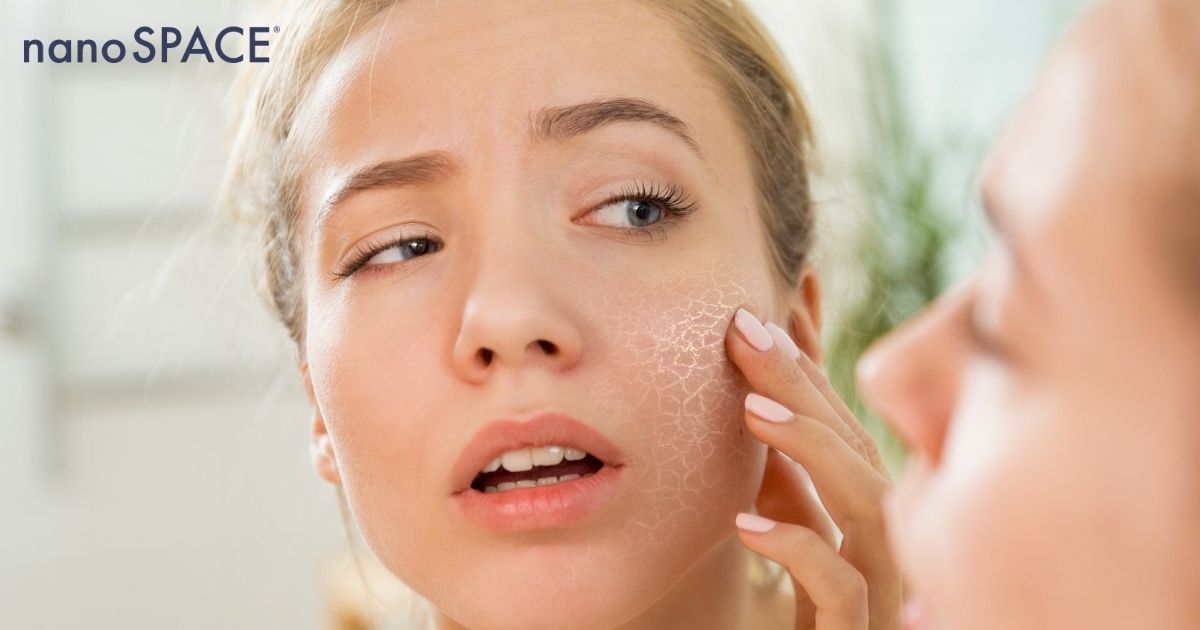 TIP: Read the article How to choose the best skin mask.
The second variant can be nanofiber [n]fibrecare masks they do not contain any liquid and to plain water will suffice for application. Masks are also suitable for allergy sufferers and people with atopic eczema or sensitive skin. We recommend in winter hydrating nanofiber mask.
#produkty#https://www.nanospace.store/face-masks/
Nutrition in Quality Creams
During the winter months, it is essential to prioritize the adequate nourishment of your skin and hands, and the Gallinée probiotic cream can help with that. Look for products that contain nourishing oils like argan or rosehip, as well as hyaluronic acid, which can effectively fill wrinkles, promote wound healing, and enhance skin firmness and elasticity. To achieve high levels of nutrition, hydration, regeneration, and protection for your skin, consider using the Hyaluron Night Cream for regeneration or the probiotic nourishing and hydrating body milk from Gallinée, which is suitable even for skin prone to eczema.
#produkty#https://www.nanospace.store/search/?string=hand+cream
TIP: Read the article about what helps atopic eczema.
Don't Forget that the un Shines Even in Winter
It's important to remember that sunlight in the winter is just as harmful as in the summer. That's why it's crucial to protect your skin during winter by using products that shield against external environmental factors and sunlight. Such products not only provide protection but also nourish the skin to keep it healthy and protected from the cold. Besides, Hyaluron Anti-Wrinkle Day Cream SPF 15- Hyaluron Day Cream offers various benefits such as skin firming, wrinkle reduction, and ample vitamin supply.
Sensitive Area Around the Eyes
The sensitive skin surrounding the eyes is also vulnerable to cold and harsh weather conditions. Insufficient hydration can contribute to the deepening of wrinkles and skin redness. To enhance the body's natural defenses, it is recommended to use suitable creams, such as Hydralift Complex Eye Cream, specifically formulated for the delicate eye area. For optimal results, consider pairing it with Hyaluron Eye Serum, which contains Revitalin PF, a unique blend of natural substances that includes amino acids and extracts from yeast-based mushrooms. This potent combination provides cells with vital oxygen and energy, resulting in a brighter complexion.
#produkty#https://www.nanospace.store/search/?string=hyaluronic+cream
You Can also Fight with Redness of the Skin
Hyaluron eye serum also helps with another discomfort caused by winter, which is frequent redness of the skin. This happens as a result of constant transitions from heated rooms to freezing weather. The coils react to it logically. They shrink in the cold and expand in the heat. In this way, the veins often crack and the skin becomes red for a long time under the constant temperature changes. If your skin is prone to these symptoms, then quality serums will help you.
The lips also suffer from the cold
The skin around the eyes is more delicate than we realize. It is incredibly thin, sensitive, and lacks sebaceous glands, which means it requires artificial protection against frost. Various balms or appropriate creams, such as Skin Restore Serum designed for extremely dry skin, can provide this protection. The serum helps to maintain a healthy skin barrier, promotes cell and collagen formation, and corrects skin texture, making it especially beneficial for addressing cracking. Additionally, it helps reduce signs of fatigue and energizes the skin. Skin Restore Serum is also suitable for use on the face, neck, and decolletage, and its positive effects are sure to surprise you.
How Often and How to apply it?
Listen to your body and indulge in this nourishing skin peel as needed. You can easily apply it to your finger and from there to the desired place, where you massage gently. Maybe just on the lips. The cream absorbs well, leaving no visible film.
Don't forget about your hair either.
It's important to take care of your hair during the winter season, as it can be susceptible to external damage from the weather, as well as from heat styling tools such as hair dryers, irons, and curling irons. To help repair and nourish your hair, consider using a revitalizing blend of oat, avocado, clove, and sesame oil. Try the Antioxidant oil NAFIGATE, which is specifically formulated for skin and hair, and contains essential vitamins and fatty acids to protect against UV radiation, moisturize, regenerate, and add shine.
For a gentle and effective cleansing option, we recommend a Gallinée hair cream that not only cleanses but also supports the natural microbiome of the scalp. This helps to promote healthy and shiny hair while also maintaining the balance of the scalp's microbiome.
#produkty#https://www.nanospace.store/hair/
Complete Self-Care: Nurturing Every Aspect of Yourself
There are additional ways to support your skin during winter. It's essential to dress appropriately by wearing scarves, hats, gloves, or other protective gear to shield all exposed areas from wind and frost. To avoid dehydrating and weakening the skin's resistance, it's crucial to refrain from excessively hot baths. Additionally, taking a dietary supplement such as Beauty Hair Complex can benefit both your hair and skin. Lastly, don't overlook the importance of consuming fresh fruits and vegetables, which are abundant in vitamins and minerals necessary for healthy skin.
Resources
Boucetta, K., Charrouf, Z., Derouiche, A., Rahali, Y., and Bensouda, Y. (2014). Skin hydration in postmenopausal women: argan oil benefit with oral
and/or topical use. Menopause Review/Przegląd Menopauzalny, 13(5), pp.280-288.

https://doi.org/10.5114/pm.2014.46470
Papakonstantinou, E., Roth, M., & Karakiulakis, G. (2012). Hyaluronic acid: A key molecule in skin aging. Dermato-endocrinology, 4(3), 253-258. doi: 10.4161/derm.21923
Jiang, D., Liang, J., & Noble, P. W. (2007). Hyaluronan in tissue injury and repair. Annual review of cell and developmental biology, 23, 435-461. doi: 10.1146/annurev.cellbio.23.090506.123337
Shapiro, S.S. & Saliou, C. (2001). Role of vitamins in skin care. Nutrition, 17(10), 839-844.

https://doi.org/10.1016/S0899-9007(01)00660-8.
Ditre, C.M., Griffin, T.D., Murphy, G.F., Sueki, H., Telegan, B., Johnson, W.C., Yu, R.J., Van Scott, E.J. (1996). Effects of alpha-hydroxy acids on photoaged skin: a pilot clinical, histologic, and ultrastructural study. Journal of the American Academy of Dermatology, 34(2), 187-195.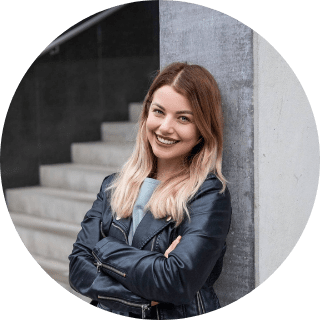 Lucie Konečná, from nanoSPACE
Lucie Konečná has been working in the field of nanotechnology for 7 years. She is a co-author of the Czech is Nano project and has been involved in building public awareness of nanotechnology. Lucie has been managing operations of the nanoSPACE e-shop since May 2020.