Most people don't want pigmented spots. Nevertheless, they appear on the skin. Some people have more of them, while others have fewer, usually only on their faces in the form of freckles. However, pigmented spots can occur anywhere on the body, most commonly in areas exposed to sunlight. They mainly cause cosmetic or aesthetic issues.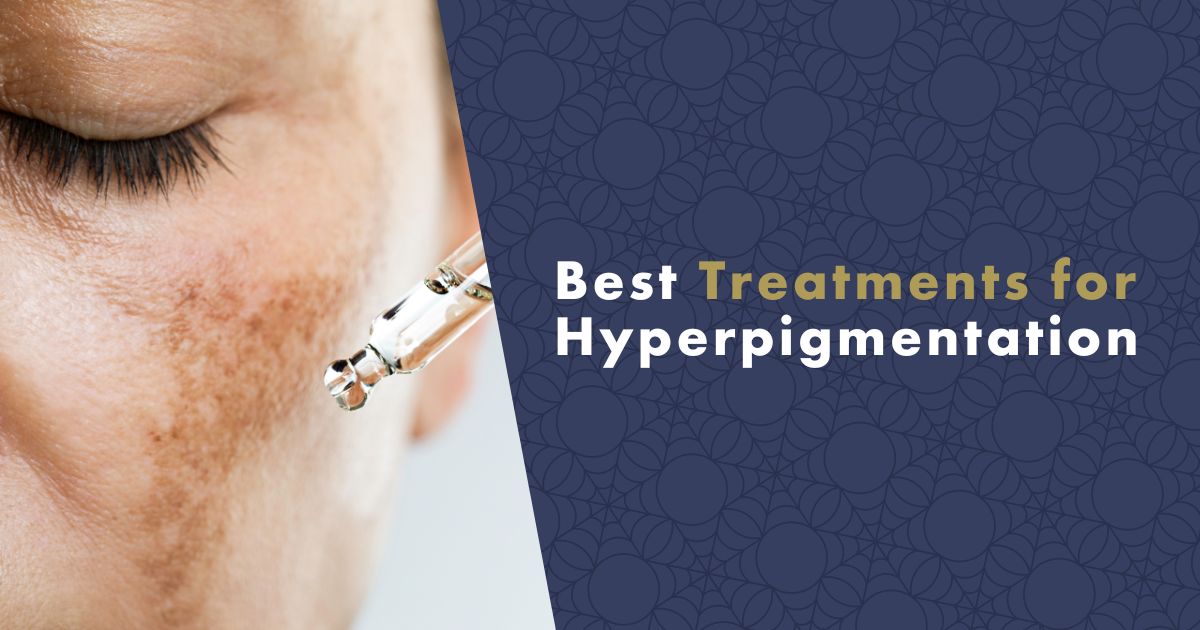 What is a pigmented spot?
Think of pigmented spots as changes in skin color that can occur in various places and with varying intensity. They occur in children, but adults are more affected by them. Excess melanin, which is a skin pigment that causes skin, complexion, and eye coloration, is responsible for the formation of such spots. People with darker skin have more melanin than those with fair skin. Pigment cells, called melanocytes, are responsible for producing melanin in the skin. Melanin is produced through the metabolic conversion of the amino acid tyrosine.
Tip: Do you know your skin type? Test yourself
An important function of the skin pigment melanin is to protect the skin from ultraviolet radiation emitted by the sun. Pigmented spots often start to appear more frequently during pregnancy, when using hormonal contraception, or during treatment of thyroid problems. People who frequently sunbathe are more likely to suffer from pigmented spots than those who appear pale in the summer. In women, increased production of melanin and the occurrence of pigmented spots can be caused by higher levels of estrogen, progesterone, and melanocortin.
What are the types of pigmented spots?
If you only imagine freckles when you hear the term pigmented spot, you need to be corrected. There are several types:
Age spots and sunspots (lentigo): These spots are typically caused by aging and excessive sun exposure. They appear mainly on the arms, face, neck, décolleté, and shoulders.
Melasma: It is increased pigmentation or hyperpigmentation that occurs in pregnant women. The spots appear on the nose, cheeks, and above the upper lip.
Post-inflammatory hyperpigmentation: They occur due to skin damage caused by inflammation, scars from burns, or acne.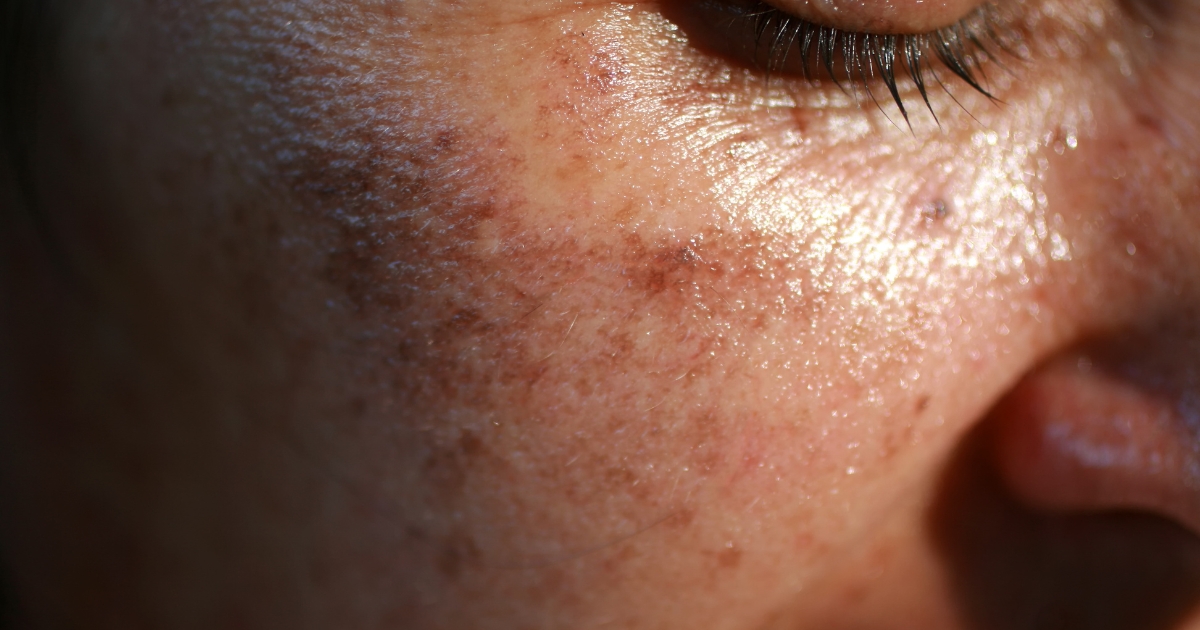 What is niacinamide and its effects on the skin?
Niacinamide is the amide form of nicotinic acid. It is also known as nicotinamide. It is actually a water-soluble vitamin from the group of vitamin B. Another name for it is B3. This vitamin naturally occurs in the human body and contributes to its proper functioning, including the digestive and nervous systems. It is usually obtained through a varied diet - you can find it in liver, poultry, and legumes.
In cosmetics, niacinamide plays an essential role and should not be missing from skincare products. It has anti-inflammatory effects. It can be helpful for people who have been struggling with various types of acne for a long time. It also tightens enlarged pores and reduces sebum production. Therefore, it is effective in brightening face masks designed for oily skin. Since vitamin B3 prevents skin dryness, it is also suitable for dry or combination skin. It contributes to increasing ceramide levels, collagen, and fatty acids. It is an excellent helper in combating the effects of free radicals.
Tip: How Does the [n]fibrecare Nanofiber Mask Work?
#produkty#https://www.nanospace.store/search/?string=gluconolactone
What are the effects of gluconolactone on the skin?
Gluconolactone, abbreviated as GDL, is an organic compound, a lactone derived from gluconic acid, namely gluconolactone. In cosmetic products, it is used for skin hydration, reduction of acne formation, and excessive sebum production. It reduces enlarged pores and lightens pigmented spots. It is an excellent fighter against skin aging, as it brightens, firms, and reduces wrinkles. Gluconolactone is mainly used in face masks for oily skin or after-sun lotions, where it provides the necessary care for the skin after absorbing sunlight. It soothes and regenerates the skin.
What is the prevention of pigmented spots?
Cosmetic products can help limit the formation of pigmented spots. In addition to nanoBeauty face masks, you can rely on CC tinted cream SPF 15, which contains hyaluronic acid and fine pigment particles. These particles gradually release and unify skin tone after applying the cream. It is a lightweight and highly moisturizing cream that prevents skin redness. It can be used by both women and men.
Tip: Hyaluronic Acid: What are the best products?
During sun exposure, it is necessary to protect sensitive and allergic skin from the negative effects of UV radiation from the sun. Since this skin type is very sensitive to the use of cosmetics, it is advisable to choose products that do not irritate the skin.
Don't forget about dietary supplements against pigmented spots
In addition to cosmetic products, you can prepare your skin with a tendency to hyperpigmentation for sun exposure by taking dietary supplements. The skin should be properly nourished from the inside as well. In this case, vitamins C, E, and B3, which protect the skin, are particularly recommended. You can buy them individually at the pharmacy or as part of a comprehensive protection. This is also offered by Immunity Complex and Immunity Complex Kids with vitamins D3, C, and zinc. The product does not contain dyes, flavors, or preservatives. It is a Czech product manufactured in a domestic facility.
#produkty#https://www.nanospace.store/immunity/
Nature itself also offers assistance in the fight against pigmented spots. Did you know that green tea, aloe vera, apple cider vinegar, or lemon have lightening effects? These are remedies that are often found in households, so they are readily available.
Sources
Jean Krutmann, Jaime Piquero-Casals, Daniel Morgado-Carrasco, Corinne Granger, Carles Trullàs, Thierry Passeron, Henry W Lim. (2022). Photoprotection for people with skin of colour: needs and strategies. British Journal of Dermatology, 188(2), 168-175. doi: 10.1093/bjd/ljac046
Pei-Gee Yap, Chee-Yuen Gan. (2020). Chicken Egg White—Advancing from Food to Skin Health Therapy: Optimization of Hydrolysis Condition and Identification of Tyrosinase Inhibitor Peptides. Foods, 9(9), 1312. doi: 10.3390/foods9091312
Jin Ju Park, Junmin An, Jung Dae Lee, Hyang Yeon Kim, Jueng Eun Im, Eunyoung Lee, Jaehyoun Ha, Chang Hui Cho, Dong-Wan Seo, Kyu-Bong Kim. (2020). Effects of anti-wrinkle and skin-whitening fermented black ginseng on human subjects and underlying mechanism of action. Journal of Toxicology and Environmental Health, Part A, 83(11-12), 423-437. doi: 10.1080/15287394.2020.1776454
Ruixue Zhang, Ying Wei, Mingliang Li, Muyi Cai, Ruizeng Gu, Yong Ma, Liang Chen, Jing Wang. (2020). Melanogenesis effects of rice protein hydrolysate and its characteristic peptides Leu-Leu-Lys, Leu-Pro-Lys, and pyroGlu-Lys on UVB-induced human epidermal melanocyte cells. Food & Function. doi: 10.1039/D0FO01808B
Fosca Errante, Patrycja Ledwoń, Rafal Latajka, Paolo Rovero, Anna Maria Papini. (2020). Cosmeceutical Peptides in the Framework of Sustainable Wellness Economy. Frontiers in Chemistry, 8. doi: 10.3389/fchem.2020.572923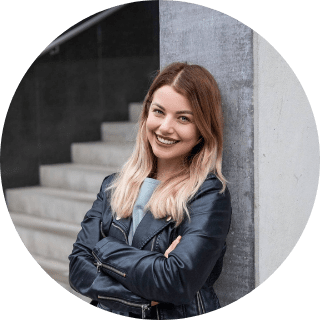 Lucie Konečná, from nanoSPACE
Lucie Konečná has been working in the field of nanotechnology for 7 years. She is a co-author of the Czech is Nano project and has been involved in building public awareness of nanotechnology. Lucie has been managing operations of the nanoSPACE e-shop since May 2020.