Winter running offers a fantastic opportunity to stay fit and appreciate the scenic beauty of the season. However, to fully enjoy your run, it's crucial to dress appropriately. Check out these 10 tips on running gear that can help you maximize your winter workout.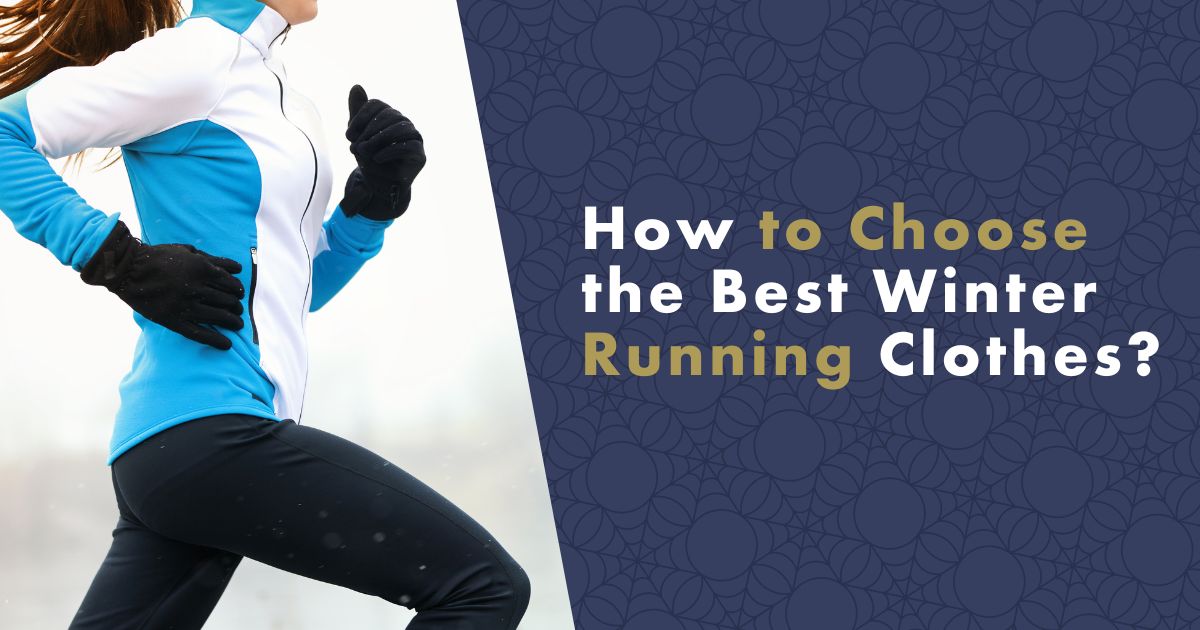 What Precautions Should You Take When Running in Winter?
Running in winter requires careful attention to certain risk factors that can threaten your wellbeing and safety. These include:
Freezing temperatures: Dressing appropriately and keeping your body heat insulated is crucial when running in freezing weather. Wearing layered clothing and high-quality equipment is highly recommended.
Ice and snow: When running in winter, it's important to be mindful of the surface you're running on. Ice and snow can lead to falls and injuries, so it's vital to choose safe routes and exercise caution.
Fatigue and dehydration: Running in winter can be more physically demanding than running in warmer weather, so it's important to stretch and warm up before running, monitor your fatigue levels, and drink plenty of water. Always choose routes that match your physical condition.
Visibility: Being visible is key when running in winter. It's recommended to wear reflective gear to ensure that you're easily visible to others. If there's heavy fog, consider the safety of your route.
Additional article tip: Check out our guide on how to properly care for your skin during the winter months.
Here are 10 Tips for Winter Running Gear:
While running in the summer might only require shorts and a t-shirt, winter running demands appropriate clothing to prevent excessive sweating, as well as protect against cold and potential health hazards. So, what's the right way to dress for winter running?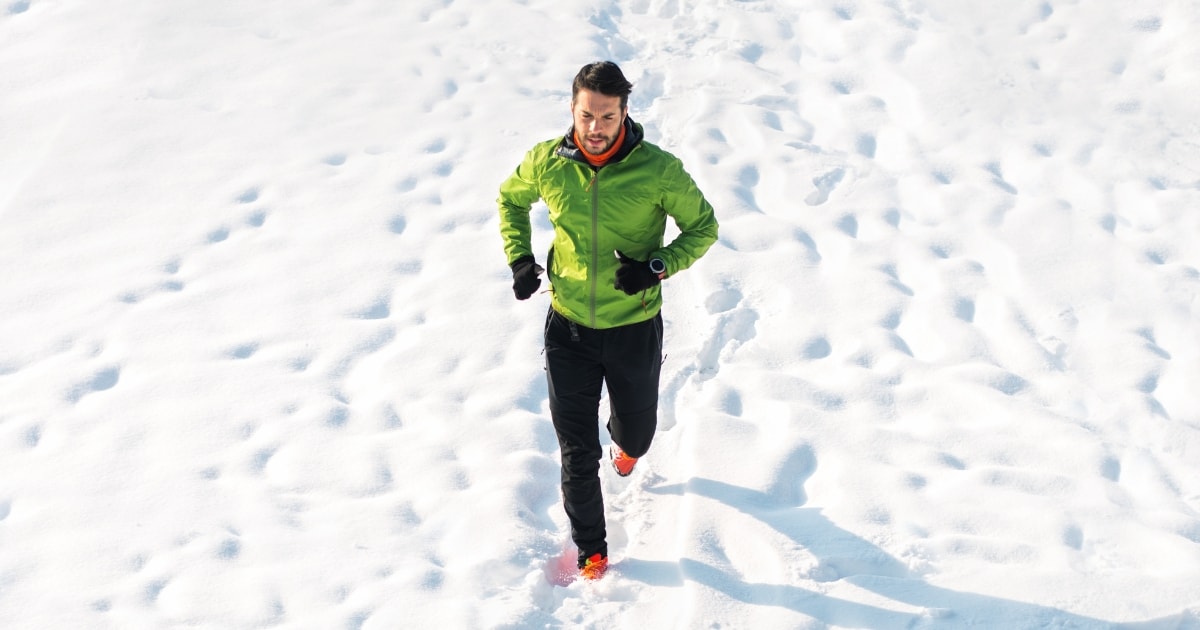 1) The Base Layer
A warm and breathable bottom layer is the foundation of any good winter running outfit. This layer should be able to wick away sweat and keep your body dry. Ideal materials for the bottom layer include cotton, merino wool, or synthetic materials such as polypropylene or polyester. An antibacterial bottom layer is even better as it eliminates the odor of sweat. It's important that the bottom layer fits snugly to wear comfortably under other layers of clothing.
#produkty#https://www.nanospace.store/search/?string=merin
2) The Insulation Layer
The second layer of winter running gear is the insulation layer, which helps trap the heat inside your body. This layer should be made of materials that provide excellent insulation, such as synthetic fleece or merino wool. The insulation layer should be warm enough to keep you comfortable, but also lightweight and breathable enough to wear well under other layers of clothing.
3) The Outer Layer
The third layer of winter running gear is the outer layer, which protects you from the elements. The outer layer should be both wind and water-resistant while also being breathable enough to prevent sweating. Suitable materials for the outer layer include nylon or polyester with a membrane, which provides protection against wind and water while allowing your skin to breathe. The outer layer should also be loose enough to wear an insulating layer underneath.
4) Breathable and Antibacterial Socks
Other essential gear for running in winter includes warm and breathable socks that keep your feet dry and comfortable. Socks with silver content are great as they also neutralize the odor of sweat. Thermo socks, as well as those made of merino wool or synthetic materials that offer good insulation, are perfect for winter running. Socks should be warm enough to keep your feet cozy but also breathable and comfortable.
#produkty#https://www.nanospace.store/sport-socks/?order=price
5) Appropriate Jacket
To run comfortably in winter, it's crucial to have a warm and comfortable jacket or sweatshirt made from wind and water-resistant materials that are also breathable. It should provide ample warmth without being too bulky to wear during exercise.
Tip: Check out the article on how sports clothing can combat odors.
6) Versatile Scarf or Neck Gaiter
A winter running scarf or neck gaiter can be a valuable addition to your cold-weather running gear. It offers extra insulation and protection from the wind and cold, while retaining body heat. Look for a scarf made of good insulating materials that's also breathable to avoid excessive sweating.
It should be warm enough for the winter weather but still light and comfortable enough to wear while running. For city runners, consider a scarf that offers protection from smog.
#produkty#https://www.nanospace.store/universal-neck-gaiters/
7) Winter Running Pants
Winter running leggings provide warmth and comfort in dry winter weather. They fit snugly to the body, allowing for easy movement while running. Additionally, running leggings are typically made of breathable and quick-drying materials, preventing moisture buildup and keeping the body dry. To ensure additional warmth during colder weather, it is recommended to choose leggings or pants with a thermal layer or treatment.
Tip: Try nano-clothing for a revolutionary running experience.
8) High-Quality Running Shoes
Having proper running shoes is essential for running in winter. They should provide ample support and protection against the cold. Running shoes should be made of materials that resist wind and water and provide sufficient insulation. It's also important to select shoes with good cushioning and foot support to prevent discomfort or injury. Shoes with an improved hygienic environment and reduced odor are also recommended.
9) Reflective Gear
For safety when running in winter, it is crucial to have appropriate lighting and reflective gear on your clothing to make yourself visible.
10) Headband or Hat
Protecting your ears and head is crucial when running in colder weather. Wear a headband or hat, and don't forget to keep your hands warm with gloves.
What to Remember
If you're running for more than 30 minutes, bring enough fluids to maintain proper hydration. Drinking warm or hot fluids during winter runs can help warm you up and give you energy.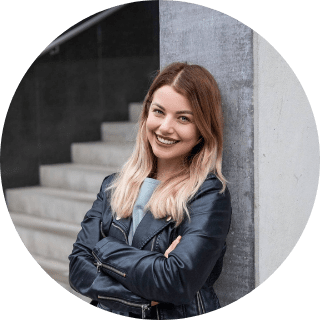 Lucie Konečná, from nanoSPACE
Lucie Konečná has been working in the field of nanotechnology for 7 years. She is a co-author of the Czech is Nano project and has been involved in building public awareness of nanotechnology. Lucie has been managing operations of the nanoSPACE e-shop since May 2020.