The first wrinkles appear on a person's face in areas where the skin naturally folds during expressions. They develop because the skin becomes thinner and less elastic over time. Wrinkles also tend to appear on parts of the body that are most exposed to the sun, such as the face, neck, the backs of hands, and arms. Let's take a look at how to deal with forehead and eye wrinkles, and what helps with wrinkles around the mouth.
They are a natural part of aging and affect everyone. However, many people don't like the appearance of wrinkles and try various means to combat these intruders. Do you want to know how proper skincare and prevention can prevent or reduce wrinkles? You'll find out everything in the article.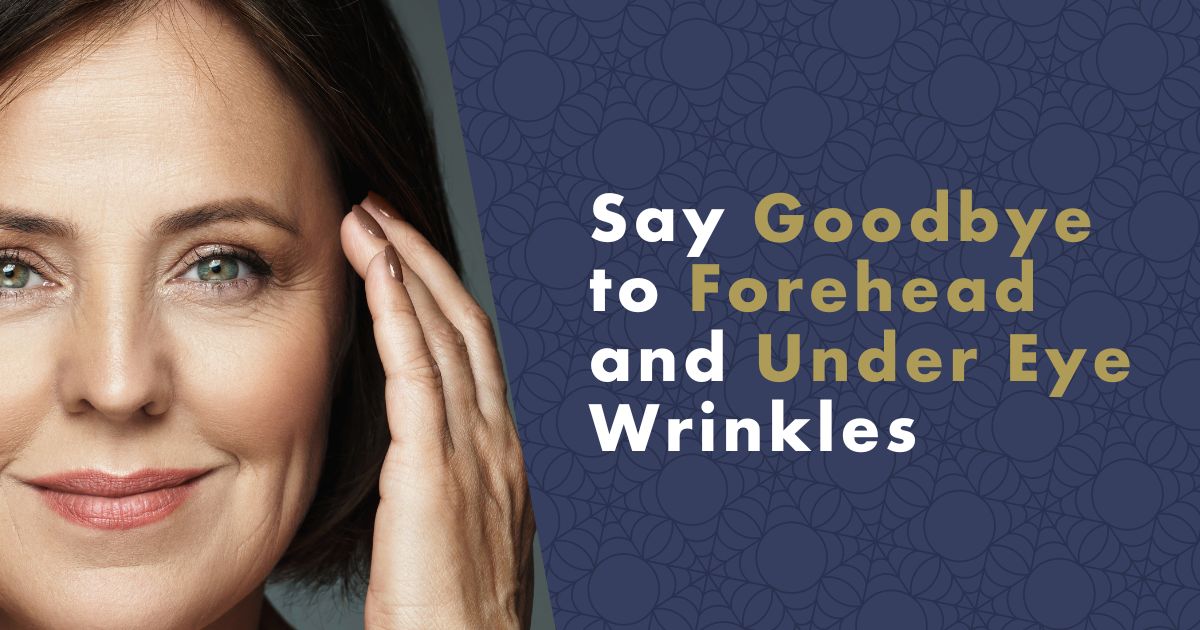 What Causes Wrinkles?
Wrinkles are a natural part of the aging process. As people age, their skin becomes thinner, drier, and less elastic, which means it's less capable of protecting itself from damage. Facial expressions like smiling, frowning, or squinting lead to the development of fine lines and wrinkles at a young age. These lines deepen as a person ages.
The impact of wrinkles varies among individuals of different skin tones due to structural and functional differences in the skin. Research suggests that compact dermis is stronger in the skin of Black and Asian individuals, likely providing protection against facial wrinkles.
Tip: Read the article and discover the secret of hydrating cosmetics with MYRAMAZE®.
What Factors Influence Wrinkle Development?
Exposure to the sun,

smoking,

dehydration,

medications,

environmental and genetic factors,

exposure to ultraviolet (UV) radiation,

excessive sun exposure or tanning bed use.
UV radiation breaks down collagen and elastin fibers in the skin. These fibers make up the connective tissue that supports the skin. As this layer breaks down, the skin becomes weaker and less elastic. The skin begins to sag, and wrinkles appear.
Darker skin contains more melanin and provides protection against many harmful effects of UV radiation. People who work in the sun are more likely to develop wrinkles. Wearing clothing that covers the skin, such as hats or long sleeves, can delay the development of wrinkles.
Regular smoking accelerates the skin aging process because it reduces blood circulation. Alcohol dehydrates the skin and can lead to more wrinkles, especially in dry skin.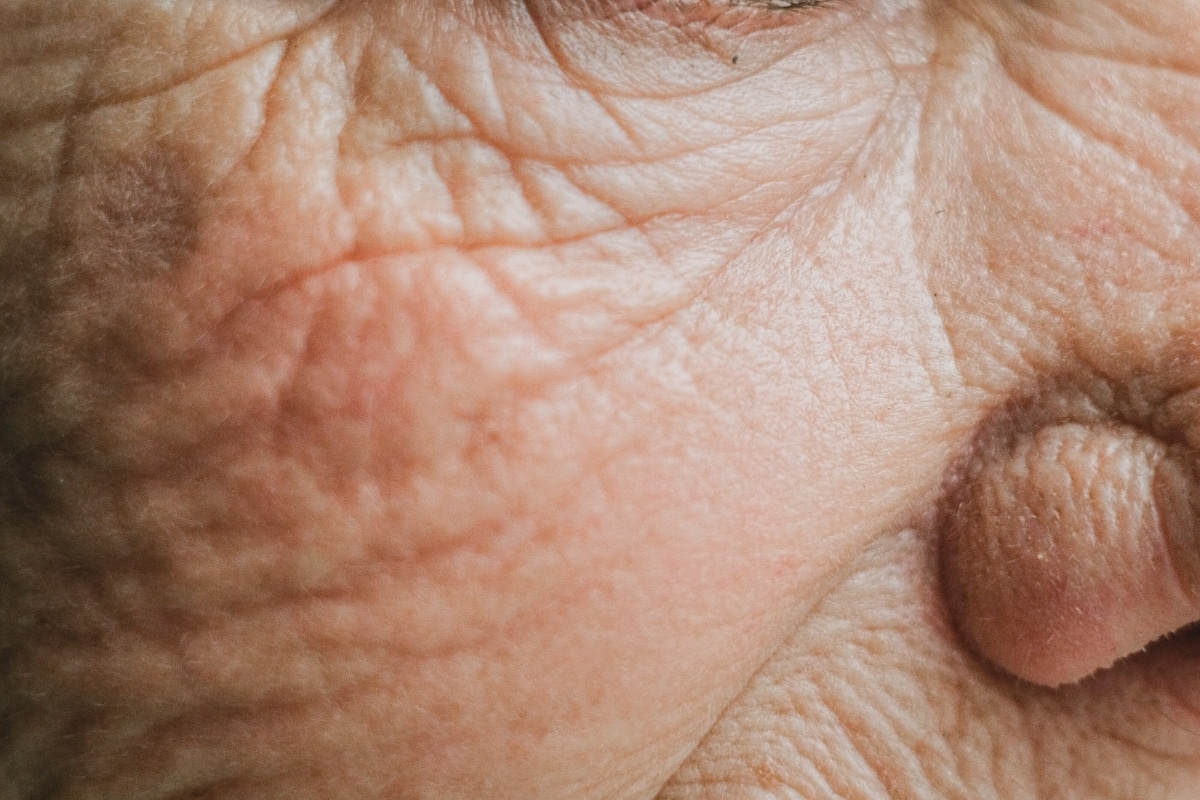 How to Prevent Wrinkles and Skin Aging
Everyone has wrinkles and lines that become more pronounced over time.
Some ways to prevent or limit their development:
Use sunscreen.
Avoid UV radiation.
Wear a hat and protective clothing every day and use sunscreen lotion

.

Regularly apply moisturizer

. Moisturizing prevents dryness, reducing the chance of wrinkles forming.

Quit smoking.

Smoking significantly accelerates skin aging and causes skin wrinkles.

Consume less alcohol.

Alcohol dehydrates the skin, leading to damage over time.

Eat a healthy, balanced diet.

Eating plenty of fruits and vegetables can prevent skin damage, while sugar and refined carbohydrates can accelerate skin aging.

Wash your face twice a day.

Use a gentle

cleanser

. Harsh scrubbing can irritate the skin and accelerate skin aging.

Wash your face after heavy sweating

. Sweat can irritate the skin and damage it over time, especially when wearing a hat or helmet.
How to Fight Wrinkles?
When it comes to reducing wrinkles, regular skincare is essential. It starts with hydration, protecting your skin from the sun, and getting enough sleep. However, there are many products and procedures that can effectively combat wrinkles. There are also highly effective ingredients and facial masks that help reduce wrinkles.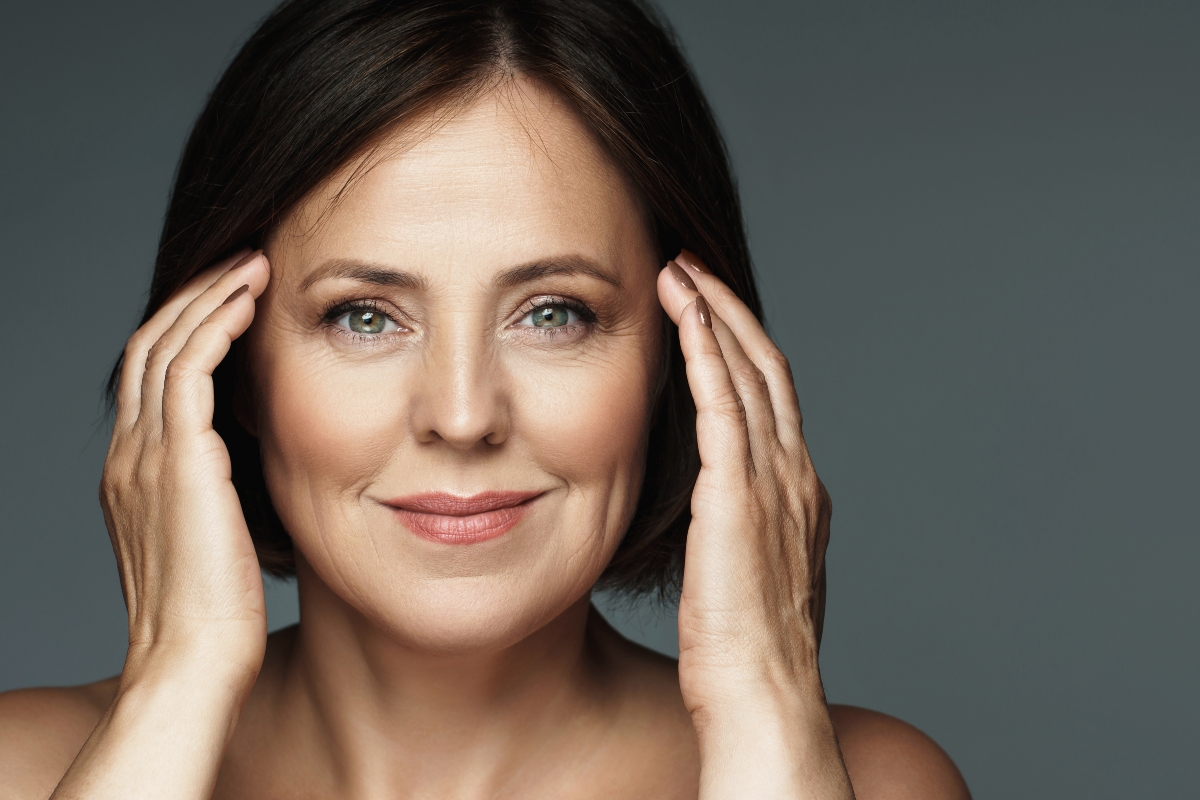 Hyaluronic Acid Helps Reduce Wrinkles
Hyaluronic acid is a natural substance found in bodily fluids, including the eyes and joints. It acts as a cushion and lubricant in joints and other tissues.
For cosmetic purposes, various forms of hyaluronic acid are used. Hyaluronic acid can also influence how the body responds to injury and help reduce swelling. Hyaluronic acid can significantly reduce the depth of wrinkles and increase the firmness and elasticity of the skin.
Tip: Find out 7 reasons why your skin needs hyaluronic acid in the next article.
Collagen for Wrinkles
Collagen is crucial for the health and beauty of the skin, bones, hair, and nails. Its production in the body decreases with age, which can lead to a deterioration in skin quality, including wrinkle formation. Products with collagen, such as dietary supplements, can help improve skin elasticity, reduce the visibility of wrinkles, enhance hair quality, and support joint and cartilage health.
Collagen is sourced from various sources, including beef, pork, and fish, and is often processed into a hydrolyzed form for better digestibility. Products like Collagen for Beautiful Skin 5in1 offer highly bioactive collagen peptides and other key ingredients to support skin and joint health. However, as collagen is derived from animal sources, it is not considered a vegan product. Read about the best collagen for skin.
What Is the Best Skincare for Wrinkles?
Whether you're dealing with the first wrinkles or other skin concerns, a fundamental rule when choosing skincare products is that they should be gentle on your skin, paraben-free, and based on natural ingredients because what you apply to your face shouldn't have any chemical origins.
You should definitely not rely solely on makeup removal and cream. It's always advisable to choose an appropriate serum, and when it comes to wrinkles around the eyes, consider using an eye serum that can handle delicate skin.
TIP: Hyaluronic Acid: What Are the Best Products?
#produkty#https://www.nanospace.store/search/?string=wrinkle+reduction
How to Deal with Under-Eye Wrinkles?
If you're troubled by under-eye wrinkles, you should focus on quality sleep, thorough skincare cleansing, and, most importantly, start using high-quality skincare products and possibly dietary supplements to replenish collagen.
Lifting Serum for Eye Wrinkles
NAFIGATE Anti-Aging is a unique lifting serum. It is based on hyaluronic acid, which deeply hydrates the skin in all layers. The serum contains up to 7% active ingredients, including Liftonin Xpert. This substance contributes to long-term collagen renewal in the skin.
Eye Serum as a Foundation for Combating Under-Eye Wrinkles
The foundation of eye serum is hyaluronic acid, which hydrates and firms the skin even in the deepest layers of the skin. The natural ingredients in the serum contain active components scientifically proven to increase oxygen supply to the skin at the cellular level, visibly improving skin appearance and reducing under-eye wrinkles.
Under-Eye Masks for Wrinkles
Nanotechnology in cosmetics is gaining popularity and brings new possibilities for environmentally friendly and effective skincare. For instance, Czech manufacturer Nafigate has developed the first under-eye mask with a nanofiber membrane called Nano Eye Lift, which has demonstrated the ability to smooth fine wrinkles and reduce deep wrinkles by up to 75% in clinical studies. Nanofibers allow for more efficient absorption of active ingredients like hyaluronic acid into the skin. This under-eye mask also harnesses the benefits of hemp oil and grape seed oil to soothe irritated skin and prevent skin aging.
The nanofiber layer of the mask acts as a transport system that allows active ingredients to penetrate deep into the skin, instantly tightening the skin and reducing under-eye bags and dark circles. The result is an immediate visible effect, with the highest efficacy occurring 48 hours after application. This high effectiveness and immediate visible effect make Nano Eye Lift one of the best products on the market for wrinkle reduction.
For the most visible under-eye wrinkles, we recommend using the Nano Eye Lift 6+2 under-eye mask at least once a week. This under-eye smoothing mask instantly and non-invasively smooths wrinkles thanks to nanofibers, hyaluronic acid, and nourishing cream. Applying the mask results in an immediate reduction of wrinkles, puffiness, and dark circles under the eyes. The highest effect occurs after 48 hours.
Tip: Read about how the nanofiber mask works, reducing up to 75% of wrinkles.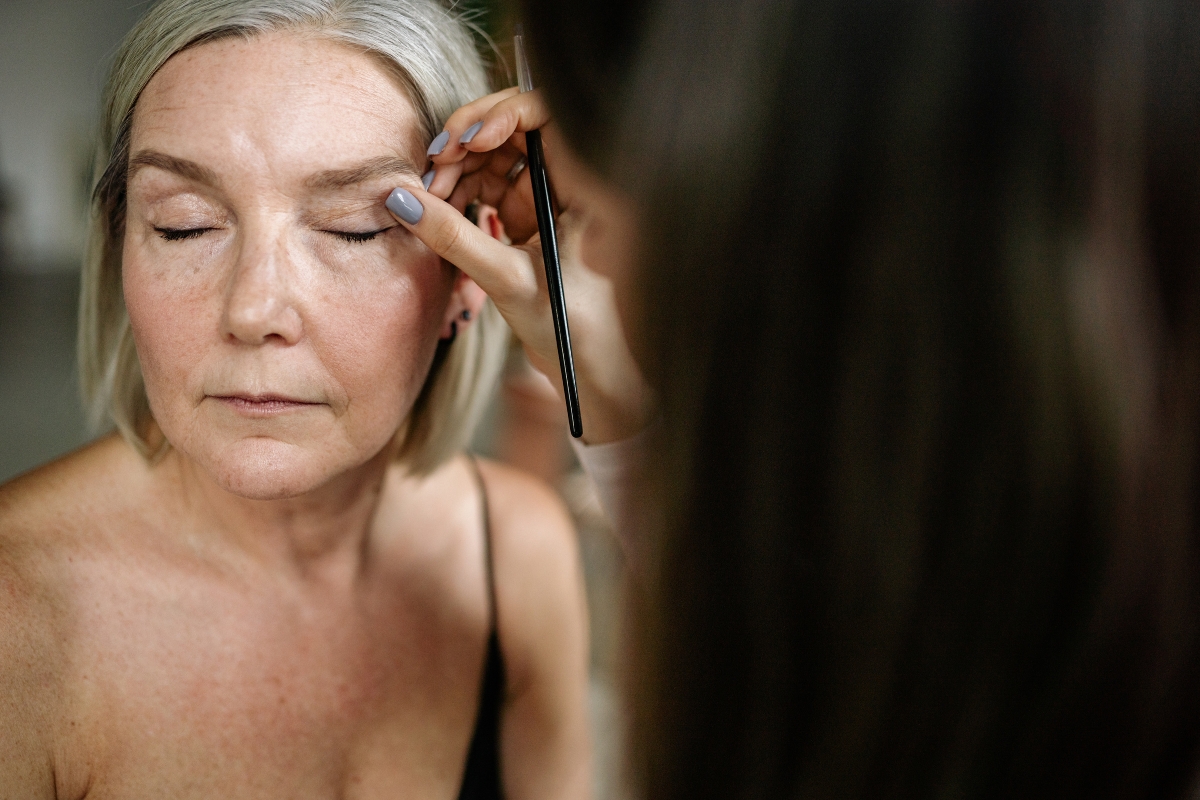 How to Deal with Forehead Wrinkles?
Aging is an inevitable process that leads to the appearance of wrinkles, especially on the face and forehead, where these signs of aging are most visible. The following tips and advice will help you combat forehead wrinkles.
Thorough and Regular Skin Cleansing
The basis of skincare is its regular and thorough cleansing. Removing impurities and makeup is important for maintaining clean and healthy skin, which helps minimize the formation of wrinkles.
Using Quality Forehead Wrinkle Creams
Skincare requires high-quality cosmetic products that can deliver effective ingredients deep into the skin. It's important to choose products that are free from preservatives and parabens. Try the products listed below.
Wrinkle-Reducing Moisturizer
NAFIGATE moisturizing daily wrinkle cream with hyaluronic acid and argan oil, deeply hydrates mature skin and skin with the first signs of aging. Hyaluronic acid smooths wrinkles, and red algae extract additionally supports natural collagen production. The result is long-term smooth and hydrated skin without wrinkles.
TIP: The Benefits of Acids Used in Skin Care
Try a Forehead Wrinkle Mask
For regular skincare, we recommend incorporating a revolutionary dry sheet nanofiber mask for professional at-home care, which is extremely popular in cosmetic salons today. It has significantly higher efficacy in delivering active ingredients to the skin compared to regular masks (over 90%).
The nanoBeauty mask stands out from traditional masks with its unique features. Its innovation lies in nanofibers filled with key active ingredients for your skin, such as vitamin C, vitamin E, and hyaluronic acid. This nanofiber activates upon contact with moist skin, whether with water or your favorite serum, enhancing the mask's effectiveness.
Tip: How Does the [n]fibrecare Nanofiber Mask Work?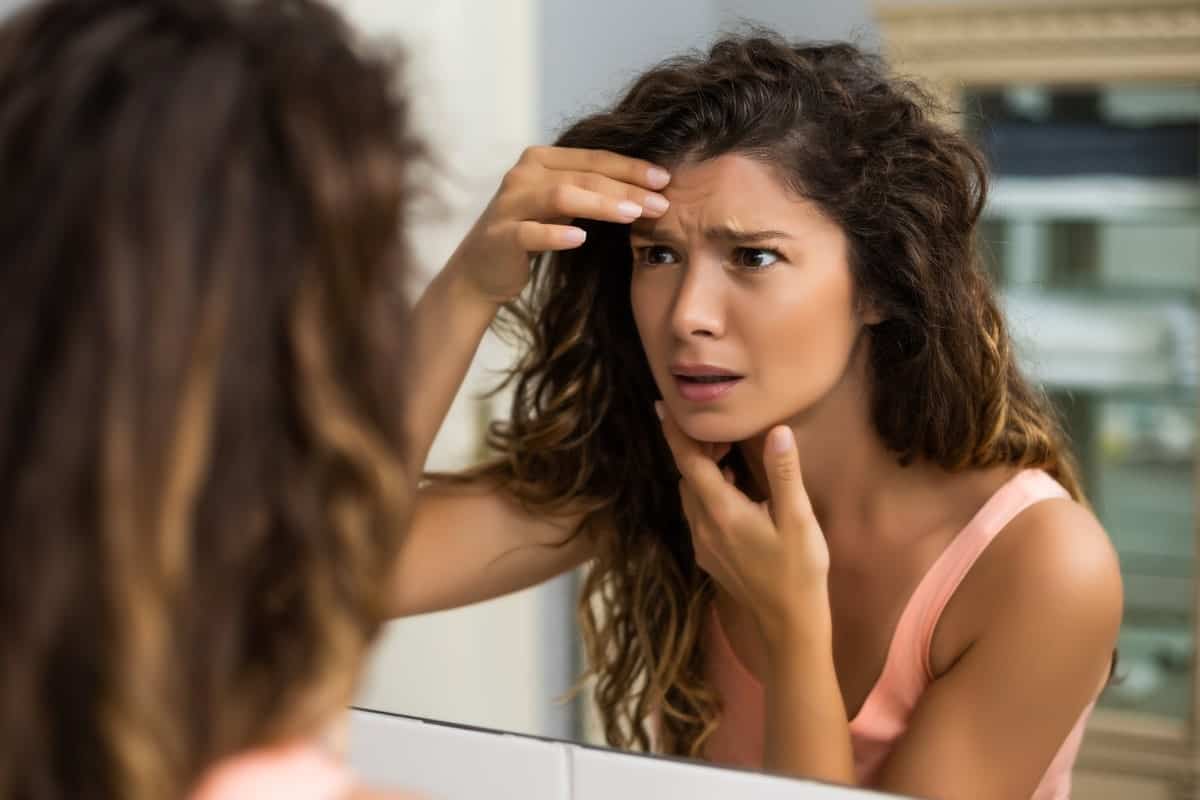 How to Deal with Wrinkles Around the Mouth?
Aging is an inevitable process that affects us all. One of the most noticeable signs of aging is wrinkles, especially those around the mouth, which can be particularly prominent. We present you with several procedures and products that can help minimize these signs of aging.
Quality Skin Care
Thorough and regular skincare is essential for its health and youthful appearance. Studies show that hydration is a key factor in fighting wrinkles. A high-quality moisturizer, such as NAFIGATE's moisturizing daily wrinkle cream, can be an excellent choice. This cream contains hyaluronic acid and argan oil, providing deep hydration and wrinkle smoothing.
Hyaluronic Acid Works on Wrinkles Around the Mouth
Hyaluronic acid is a naturally occurring substance in our skin known for its excellent hydration properties and its ability to help fill in wrinkles. Research has shown that using skincare products with hyaluronic acid can significantly improve the appearance of wrinkles.
Nanofiber Mask for Wrinkles Around the Mouth
If you're looking for an effective way to combat wrinkles around the mouth, you should try a nanofiber mask like [n]fibrecare. This mask differs from traditional masks with its unique features. It's filled with key active ingredients for your skin, such as vitamin C, vitamin E, and hyaluronic acid. Moreover, this mask is highly effective, with over 90% of active ingredients absorbed into the skin.
Healthy Lifestyle – How It Affects Wrinkles Around the Mouth
It's also important to realize that our lifestyle affects the health of our skin. Smoking, excessive alcohol consumption, and lack of sleep can contribute to premature skin aging. Regular exercise, a healthy diet, and adequate sleep can have a positive impact on skin appearance.
Remember that the key to effective skincare is consistency. If you consistently follow your skincare routine, exercise, and eat healthily, you can enjoy a youthful skin appearance for longer.
Why Are Nanofibers Used in Anti-Wrinkle Cosmetics?
Nanofibers leverage their unique properties and have a wide range of applications, not only in cosmetics but also in tissue engineering, biomedicine, filtration, composites, protective clothing, electrical and optical applications, sensors, and agriculture. Because nanotechnology enables the production of much more environmentally friendly and efficient products, which are also free from preservatives, cosmetics produced using nanotechnological methods are gaining attention in all areas.
Nanotechnology enhances the quality of cosmetic products by incorporating nanomaterials such as nanoemulsions, nanopigments, nanoliposomes, nanoparticles, and nanofibers. Personal care cosmetic products like creams and anti-fungal nail polishes are examples of cosmetics containing nanostructured materials.
Nanoliposomes encapsulate bioactive ingredients used in cosmetics to ensure that the product doesn't clog skin pores and easily penetrates through air- and water-soluble materials.
High Retention Level
Thanks to their improved properties like small pore size and high porosity, they can absorb significant amounts of fluids.
Breathable Materials
Due to their oxygen and water permeability properties, they can be used as breathable cosmetics, such as cleansers, moisturizers, etc.
Deeper Delivery
The large surface area of nanofibers also increases the contact surface between the mesh and the skin, ensuring effective delivery of active ingredients into deeper layers of the skin.
#produkty#https://www.nanospace.store/search/?string=anti+aging
Tip: We recommend combining with a dietary supplement that helps maintain firm wrinkle-free skin - Trans-resveratrol stick.
Nanofibers have significant potential for use in cosmetics. Advances in fiber manufacturing technologies allow the design of new products for versatile use in cosmetic applications. Increasing awareness of cosmetics in skincare, as well as in therapy and treatment, leads researchers to further explore this area. Nanofibers appear to attract attention in this specific application field for many years to come.
Frequently Asked Questions
How to deal with wrinkles on the forehead?
Wrinkles on the forehead are often deep and require more intensive care. Here, wrinkle fillers like hyaluronic acid, Botox, or products containing retinol can help. Hydration and sun protection are also important to prevent the formation of new wrinkles.
How to Get Rid of Under Eye Wrinkles?
Under-eye wrinkles can be reduced using special eye creams, serums, or masks. These products often contain peptides, retinol, caffeine, or hyaluronic acid. Some cosmetic procedures, such as mesotherapy or hyaluronic acid injections, can also help.
How to Get Rid of Wrinkles Around the Mouth?
Wrinkles around the mouth, sometimes referred to as "marionette lines," can be alleviated with products containing retinol or hyaluronic acid. Botox or wrinkle fillers can also be helpful. Hydration and the use of lip balm are also important.
How to Deal with Facial Wrinkles?
In addition to localized creams and serums, overall skincare helps combat facial wrinkles. Maintaining a healthy lifestyle, hydration, sun protection, and regular exfoliation can all contribute to improving skin appearance and reducing the occurrence of wrinkles.
How to Get Rid of Wrinkles Above the Upper Lip?
Wrinkles above the upper lip, sometimes called "smoker's lines," can be treated with fillers like hyaluronic acid or products containing peptides or retinol. Gentle makeup application can also help conceal these wrinkles.
Natural Remedies for Wrinkles?
Natural anti-wrinkle cosmetics are becoming increasingly popular. Favorite ingredients include argan oil, aloe vera, green tea, and vitamin C. These products can be used independently or as a complement to other anti-wrinkle treatments.
Natural oils such as argan, almond, or jojoba oil are effective against wrinkles. Aloe vera, green tea, and vitamin C are popular natural ingredients in the fight against wrinkles.
It's important to note that no wrinkle treatment or product is miraculous. If you decide on any treatment, always consult with a professional and consider all options. And remember, aging is a natural process, and wrinkles are a part of it. The most important thing is to feel comfortable in your own skin.
How to Get Rid of Deep Forehead Wrinkles?
You can address deep forehead wrinkles in several ways. Start with a healthy lifestyle, including proper hydration, a balanced diet rich in antioxidants, regular exercise, and quality sleep. Choosing high-quality cosmetics containing retinoids and peptides can improve the appearance of wrinkles. For faster results, consult a dermatologist who can offer chemical peels, laser therapy, microneedling, radiofrequency, or ultrasound therapy to stimulate collagen and elastin production. For even deeper effects, botulinum toxin or fillers can smooth or fill wrinkles. In extreme cases, consider surgical procedures like a forehead lift. And don't forget that sun exposure can contribute to skin aging, so always apply high-quality sunscreen.
What Helps with Eye Wrinkles?
Products containing retinol, peptides, or hyaluronic acid work well for eye wrinkles. Specially formulated eye creams or serums are designed to be gentle on the sensitive eye area. Popular options include products like Nano Eye Lift by Nafigate.
Sources
Interactions of hyaluronic acid with the skin and implications for the dermal delivery of biomacromolecules

Salah, E., & Almazrooa, A. (2018). Hyaluronic Acid: A Promising Skin Rejuvenating Biomedicine. Saudi Journal of Medicine and Medical Sciences, 6(1), 1-6. doi: 10.4103/sjmms.sjmms_68_17
Papakonstantinou, E., Roth, M., & Karakiulakis, G. (2012). Hyaluronic acid: A key molecule in skin aging. Dermato-endocrinology, 4(3), 253-258. doi: 10.4161/derm.21923
Kaya, G., Tran, C., Sorg, O., & Hotz, R. (2006). Hyaluronate fragments reverse skin atrophy by a CD44-dependent mechanism. PloS one, 1(1), e56. doi: 10.1371/journal.pone.0000056
Jiang, D., Liang, J., & Noble, P. W. (2007). Hyaluronan in tissue injury and repair. Annual review of cell and developmental biology, 23, 435-461. doi: 10.1146/annurev.cellbio.23.090506.123337
Wang, F., Garza, L. A., Kang, S., Varani, J., & Orringer, J. S. (2011). An in vivo study of the effect of hyaluronic acid filler injections on facial pores. Journal of cosmetic dermatology, 10(2), 131-138. doi: 10.1111/j.1473-2165.2011.00557.x
Boregowda, S. V., Booker, C. N., & Smith, M. K. (2019). Topical Hyaluronic Acid as a Dressing for Dermal Wounds. Advances in wound care, 8(6), 250-257. doi: 10.1089/wound.2017.0765
An, H. J., Kim, K. J., Kim, H. K., Park, K. S., Kim, H. J., & Kim, C. H. (2012). Molecular mechanism of Angelicae Gigantis Radix for collagen production in normal human dermal fibroblasts. Journal of ethnopharmacology, 142(1), 218-224. doi: 10.1016/j.jep.2012.04.021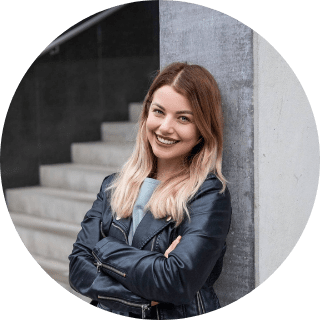 Lucie Konečná, from nanoSPACE
Lucie Konečná has been working in the field of nanotechnology for 7 years. She is a co-author of the Czech is Nano project and has been involved in building public awareness of nanotechnology. Lucie has been managing operations of the nanoSPACE e-shop since May 2020.