Most people consider year-round rhinitis to be a common condition that doesn't need to be addressed. However, it is largely a reaction to allergens, known as allergic rhinitis. It can be alleviated or even completely suppressed.
In the 19th century, allergies were relatively rare. The increasing number of sensitivities to commonly harmless substances was recorded in the following century. An exaggerated immune system response is usually caused by the activation of antibodies from the immunoglobulin E group due to the influence of a specific allergen. One of the most common allergies is pollen allergy, also known as hay fever. A pollen calendar helps those who suffer from it.
Tip: How do I recognize that I have an allergy?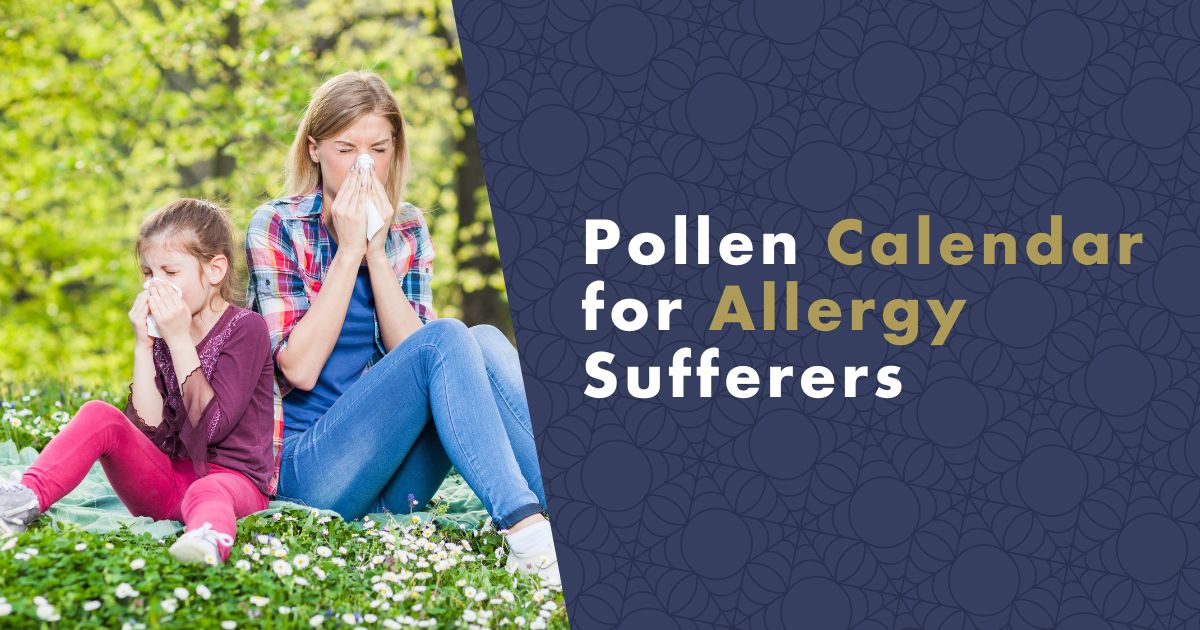 Pollen Calendar
In order for a patient with hay fever or allergic rhinitis to live a normal life with minimal allergy symptoms, they need to have an overview of what blooms in each season. Allergy tests usually confirm specific allergies to certain herbs, grasses, trees, or shrubs that need to be avoided. Since it is an allergy to pollen, which is everywhere around us, it is not an easy task.
For an allergy sufferer, this may mean limiting outdoor activities, wearing a nano respirator, or taking antihistamines. It is good to be prepared for what can be expected in the near future. The pollen calendar provides a comprehensive overview of the blooming of grasses, herbs, shrubs, and trees according to the months of the year.
The regular pollen season lasts approximately ten months - from February to November. However, this doesn't mean that allergy sufferers will have complete relief from their problems in December and January. During these months, they need to consider the presence of mold spores and dust mites, which are abundant domestic sources of allergic reactions.
Tip: Dealing with Dust Mite Allergy?
When it comes to pollen, the winter months are characterized by a decline. Let's take a look at what blooms in each month of the year and what allergy sufferers should be prepared for.
Did you know? An allergic reaction can be triggered by as few as 10-20 pollen grains per cubic meter of air.
Tip: Download the nanoSPACE Pollen Calendar in PDF and be prepared for the pollen season.
Allergies in January and February
We already mentioned that January is one of the more pleasant months in the allergy calendar. However, this is assuming that a person is not allergic to dust mites and molds, which can still be a problem during this time. In February, it is necessary to be prepared for the blooming of the first trees, such as hazel and alder. If the winter is mild, they may start blooming in January. Hazel and alder show cross-reactions with birch pollen. Therefore, those who are allergic to birch will likely react to hazel and alder pollen as well.
It is definitely worth ventilating regularly at home, not overheating unnecessarily, and keeping indoor humidity at 50%. Bedding and pillowcases should be washed every two weeks. Vacuuming carpets and dusting the floors are essential.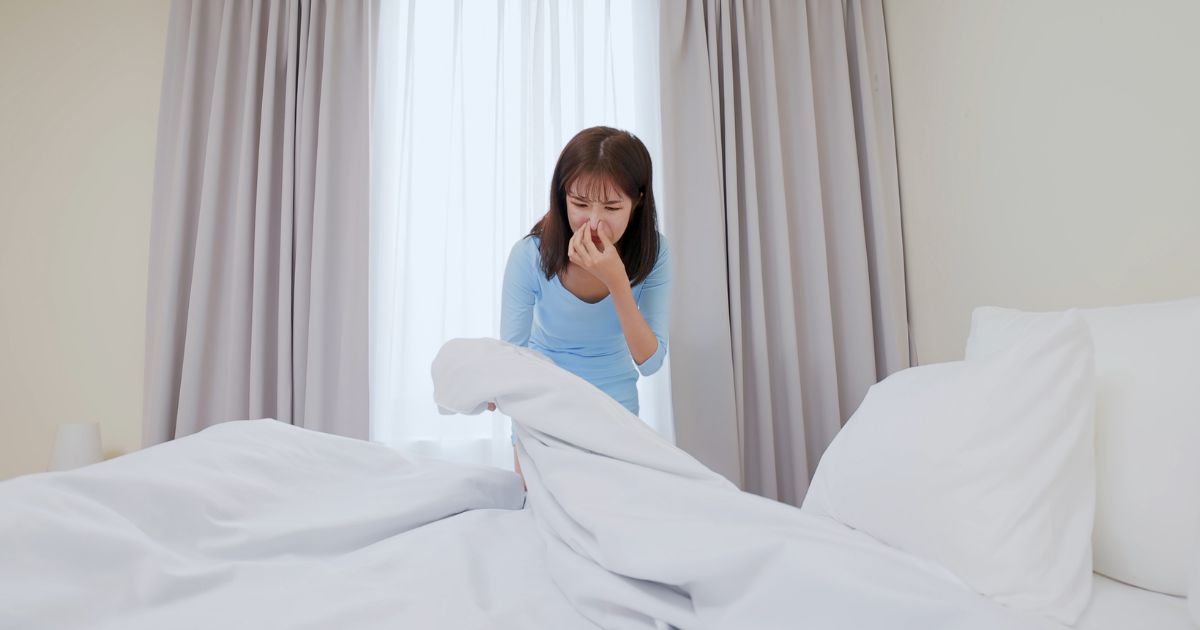 TIP: If you suffer from allergies even at home, you likely have a strong reaction to dust mites, and in such cases, it is advisable to protect your bed from dust mite infestation. Suitable options include anti-dust mite mattress covers, anti-dust mite pillows, and anti-dust mite duvets. The key is to use a mattress protector with nanofiber that prevents dust mites from entering the mattress.
#produkty#https://www.nanospace.store/anti-dust-mite-bedding/
Allergies in March
March is the first spring month when warmer weather finally arrives after a long winter. This means there is more pollen in the air. In March, birch, oak, juniper, hazel, elm, alder, poplar, and willow primarily bloom. Grasses and herbs will have their turn a month later.
TIP: Read about choosing bedding for allergy sufferers.
Allergies in April
In April, nature begins to blossom gradually. Spring is in full swing, and trees such as pine, birch, beech, cypress, oak, hornbeam, juniper, ash, conker, maple, hazel, alder, chestnut, walnut, yew, plane tree, poplar, and willow are getting ready to bloom. It is also the time for grasses, herbs (lichwort, rape, dandelion), and grains. Airborne mold spores are present as well.
April is the time for active protection. Nasaleze Nasal Sprays with cellulose powder create a protective barrier on the nasal mucosa that prevents allergens and other pollutants from entering. They are available with peppermint extract or wild garlic.
#produkty#https://www.nanospace.store/nasal-sprays/
Allergies in May
In May, there is a high amount of pollen in the air, coming from trees, shrubs, grasses, and herbs. Those allergic to grass pollen need to be cautious because in May, timothy grass, foxtail grass, meadow-grass, cocksfoot grasses, and rye grass bloom.
Herbs such as lichwort, ribleaf, dandelion, mustard, rape, lucerne (Medicago sativa), and sorrel also continue to grow. The trees causing trouble for allergy sufferers include pine, birch, beech, cypress, elder, oak, hornbeam, juniper, ash, maple, conker, chestnut, linden, olive, walnut, plane tree, willow, which release pollen and make life difficult for allergic individuals.
Allergies in June
June is marked by the blooming of black elderberry, linden, olive, and varnish tree. Most other trees have already finished flowering, but that doesn't mean relief for allergy sufferers. Chamomile, ribleaf, clover, nettle, amaranth, lucerne (Medicago sativa), sorrel, lichwort, and persistent dandelion continue to bloom. A handkerchief will still be necessary this month.
Allergies in July
In this summer month, you may still come across pollen from black elderberry and linden. The rest of the trees will no longer bother allergy sufferers with their blossoms. However, grasses are still in play – timothy grass, lichwort, fescue, corn, perennial ryegrass, creeping velvet grass, foxtail grass, meadow-grass, rye grass, couch grass and cocksfoot grasses.
#produkty#https://www.nanospace.store/nasal-wash/
If you are allergic to nettle, you will experience its effects in the summer because it blooms from May to October and grows practically everywhere in nature. In addition to nettle, you should consider pollen from ragweed, chamomile, clover, hops, dandelion, mugwort, sorrel, amaranth, and the aforementioned nettle family.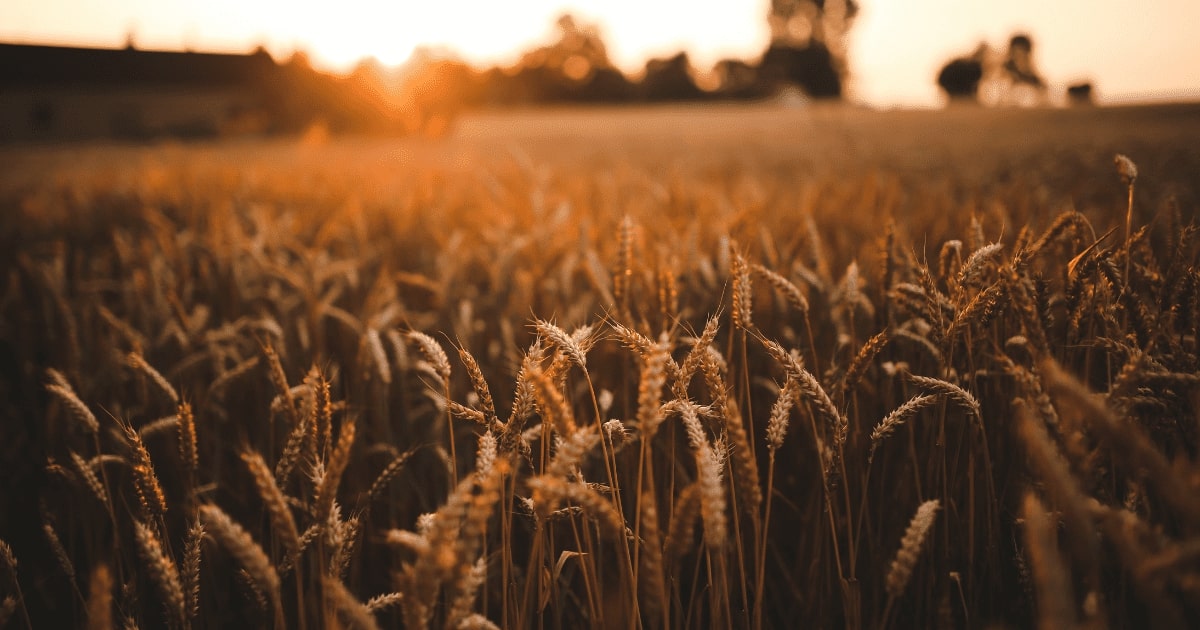 Allergies in August
Trees no longer produce pollen in August. However, allergy sufferers will still be affected by pollen from grasses, especially perennial ryegrass, timothy grass, fescue, corn, creeping velvet grass, couch grass, cocksfoot grasses, and meadow-grass. The aggressive pollen from herbs, including mugwort, chamomile, hops, clover, ribleaf, ragweed, nettle family, amaranth, dandelion and sorrel, also have an effect.
Allergies in September
What can you expect in September? Tree pollen is no longer present, and only corn, cocksfoot grasses, and reed will bother you among the grasses. However, herbs continue to grow – chamomile, clover, ribleaf, mugwort, sorrel, lichwort, ragweed, amaranth family plants (goosefoot, saltbush, spinach, red beet, sugar beet), and nettle family plants.
Allergies in October
In October, the amount of pollen in the air is already diminishing. However, pollen from reed, mugwort, and ragweed can still cause problems.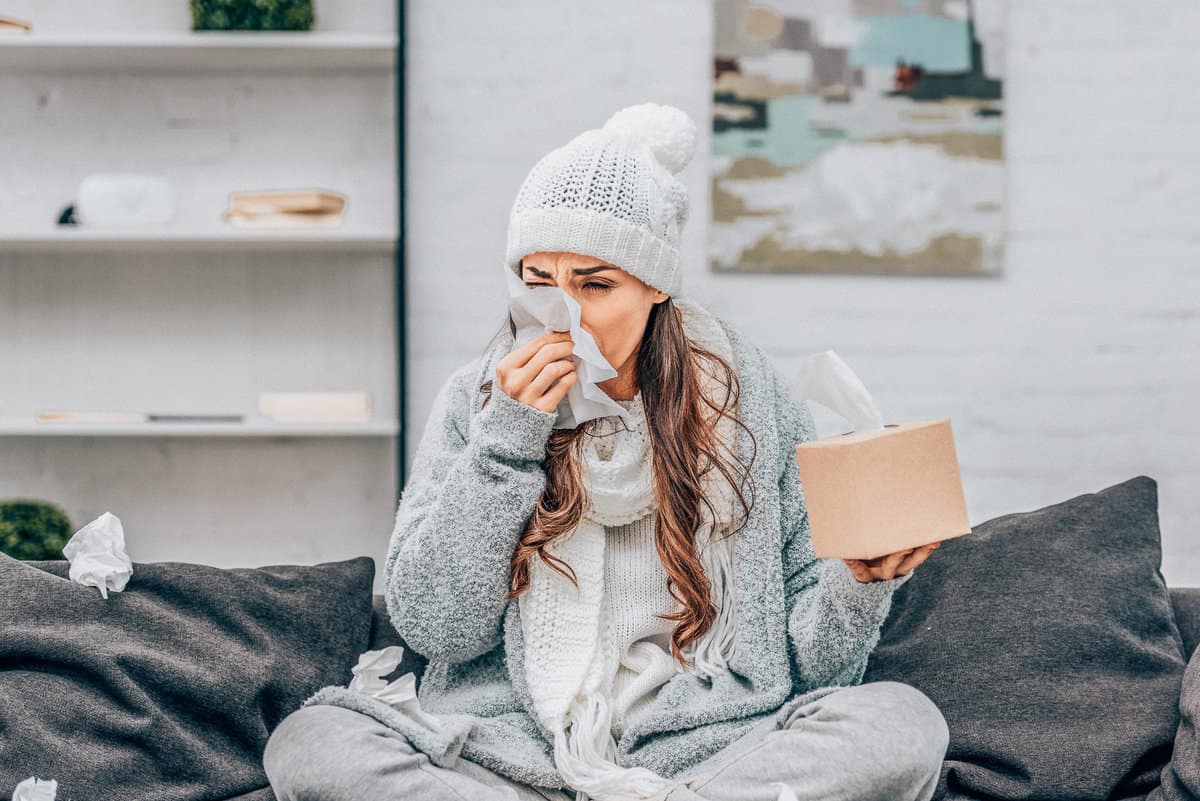 Allergies in November and December
In November, nature is preparing for hibernation, and most herbs and grasses have finished their season. However, allergies to mold will become more pronounced because households start heating in November, resulting in higher temperatures and humidity indoors. Paradoxically, the better a house is sealed with modern insulation, the more susceptible it is to mold growth due to a lack of air circulation through windows. Allergies to mold and dust mites also apply to the month of December.
Article suggestion: How to Get Rid of Mold in the Household
How to Recognize if You Have Allergies
Frequent sneezing, watery runny nose, tearing and redness of the eyes, itching in the throat, mouth, or ears are signs that may indicate a pollen allergy. Headaches and a stuffy nose may occur without being related to a cold. Read a detailed article on how to recognize allergies.
Allergies should be treated because untreated allergies can lead to complications such as the development of asthma, loss of taste and smell, and inflammation of the sinuses. However, to successfully treat allergies, you need to know what you are allergic to.
Article recommendation: How to Recognize and Deal with Allergies in Children and Infants
How to Protect Yourself from Pollen Allergies
The treatment of pollen allergies primarily involves suppressing their symptoms. This can be achieved through the use of nasal sprays, eye drops with antihistamine content, and allergy medications. However, nano respirators, nano masks, and nano gaiters that protect the face from pollen can also help. Nasal irrigation is also excellent, as it removes allergens from the nasal mucosa.
In the case of mold and dust mite allergies (or dust allergies), anti-dust mite bedding is essential, as well as equipping your household with an ozone generator, which eliminates organic particles from the air (read more about the use and risks of ozone generators here). Since a significant amount of allergens accumulates on walls in rooms, applying a self-cleaning paint that creates a layer to purify the air from allergens can be beneficial.
Learn More About Allergies:
Sources
Sabit, M., Wong, C., Andaya, A. et al. Pollen allergen skin test and specific IgE reactivity among Filipinos: a community-based study. Allergy Asthma Clin Immunol 16, 74 (2020).

Kitinoja MA, Hugg TT, Siddika N, et al Short-term exposure to pollen and the risk of allergic and asthmatic manifestations: a systematic review and meta-analysis BMJ Open 2020;10:e029069. https://bmjopen.bmj.com/content/10/1/e029069.citation-tools
Ravindra, K., Goyal, A., & Mor, S. (2022). Pollen allergy: Developing multi-sectorial strategies for its prevention and control in lower and middle-income countries. Department of Community Medicine and School of Public Health, Post Graduate Institute of Medical Education and Research (PGIMER), Chandigarh, 160012, India; Department of Environment Studies, Panjab University, Chandigarh, 160014, India. https://www.sciencedirect.com/science/article/abs/pii/S1438463922000347#preview-section-cited-by
Ann Gledson, Douglas Lowe, Manuele Reani, David Topping, Ian Hall, Sheena Cruickshank, Adrian Harwood, Joshua Woodcock, Caroline Jay, A comparison of experience sampled hay fever symptom severity across rural and urban areas of the UK, Scientific Reports, 13, 1, (2023).
Maria-Viola Martikainen, Tarleena Tossavainen, Noora Hannukka, Marjut Roponen, Pollen, respiratory viruses, and climate change: Synergistic effects on human health, Environmental Research, 219, (115149), (2023).
https://doi.org/10.1016/j.envres.2022.115149
Yan Lei, Yunfa Miao, Yongtao Zhao, Shengrui Zhang, Huairen Cao, Xiaoyu Lan, Ziyue Zhang, Heling Jin, The effects of meteorological conditions on allergenic airborne pollen in arid Northwest China, Atmospheric Environment, 299, (119647), (2023).
https://doi.org/10.1016/j.atmosenv.2023.119647
Leynaert B, Neukirch C, Liard L, Bousquet J, Neukirch F. Quality of life in allergic rhinitis and asthma. Am J Respir Crit Care Med. (2000) 162:1391–6. doi: 10.1164/ajrccm.162.4.9912033
Trikojat K, Luksch H, Rösen-Wolff A, Plessow F, Schmitt J, Buske-Kirschbaum A. "Allergic mood" – Depressive and anxiety symptoms in patients with seasonal allergic rhinitis (SAR) and their association to inflammatory, endocrine, and allergic markers. Brain Behav Immun. (2017) 65, 202–9. doi: 10.1016/j.bbi.2017.05.005

BOHLE, B. The impact of pollen‐related food allergens on pollen allergy. Allergy, 2007, 62.1: 3-10.
Bousquet, J., Khaltaev, N., Cruz, A. A., Denburg, J., Fokkens, W. J., Togias, A., ... & Zuberbier, T. (2008). Allergic Rhinitis and its Impact on Asthma (ARIA) 2008 update (in collaboration with the World Health Organization, GA(2)LEN and AllerGen). Allergy, 63(S86), 8-160.
Eifan, A. O., & Durham, S. R. (2016). Pathogenesis of rhinitis. Clinical & Experimental Allergy, 46(9), 1139-1151.
Gioulekas, D., Papadopoulos, A., & Giouleka, P. (2015). Pollen counts and prevalence of sensitization to aerobiota in a region with temperate climate in Greece. Allergologia et Immunopathologia, 43(6), 592-597.
LARSEN, Jørgen Nedergaard; BROGE, Louise; JACOBI, Henrik. Allergy immunotherapy: the future of allergy treatment. Drug discovery today, 2016, 21.1: 26-37.
Matricardi, P. M., Kleine-Tebbe, J., Hoffmann, H. J., Valenta, R., Hilger, C., Hofmaier, S., ... & Traidl-Hoffmann, C. (2016). EAACI Molecular Allergology User's Guide. Pediatric Allergy and Immunology, 27(S23), 1-250.
PAULI, Gabrielle, et al. Efficacy of recombinant birch pollen vaccine for the treatment of birch-allergic rhinoconjunctivitis. Journal of Allergy and Clinical Immunology, 2008, 122.5: 951-960.
REISMAN, Robert E., et al. A double-blind study of the effectiveness of a high-efficiency particulate air (HEPA) filter in the treatment of patients with perennial allergic rhinitis and asthma. Journal of Allergy and Clinical Immunology, 1990, 85.6: 1050-1057.
Röder, E., Berger, U., & Wüthrich, B. (2003). Long-term pollen exposure and allergen sensitisation. Journal of allergy and clinical immunology, 111(1), 145-151.
Schäppi, G. F., Taylor, P. E., & Staffeldt, E. F. (1993). Analysis of long-term pollen counts in Basel, Switzerland: 1977 to 1986. Annals of allergy, 70(4), 307-314.
TACKER, William A., et al. Effect of outdoor pollen on indoor pollen concentration. Annals of allergy, asthma & immunology, 2002, 89.1: 75-78.
Togias, A., Gergen, P. J., Hu, J. W., Babu, K. S., Liu, A. H., Rhoads, G. G., ... & Visness, C. M. (2018). Rhinitis in children and adolescents with asthma: Ubiqu
ous, difficult to control, and associated with asthma outcomes. Journal of Allergy and Clinical Immunology: In Practice, 6(6), 1967-1975.
WEBER, Richard W. Patterns of pollen cross-allergenicity. Journal of Allergy and Clinical Immunology, 2003, 112.2: 229-239.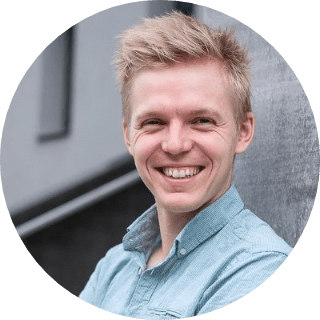 Lukáš Konečný, Strategy and business development, nanoSPACE
Lukáš Konečný has been active in the nano field since 2015. He graduated from the University of Economics and Business and has long been involved in digital marketing, digitisation and automation of advertising for technology companies and online projects. At nanoSPACE, Lukáš has been in charge of strategy and business development since May 2020.