The onset of pollen season is bringing along undesirable allergy symptoms. Are you familiar with ways to safeguard yourself against pollen allergies and combat dust mites?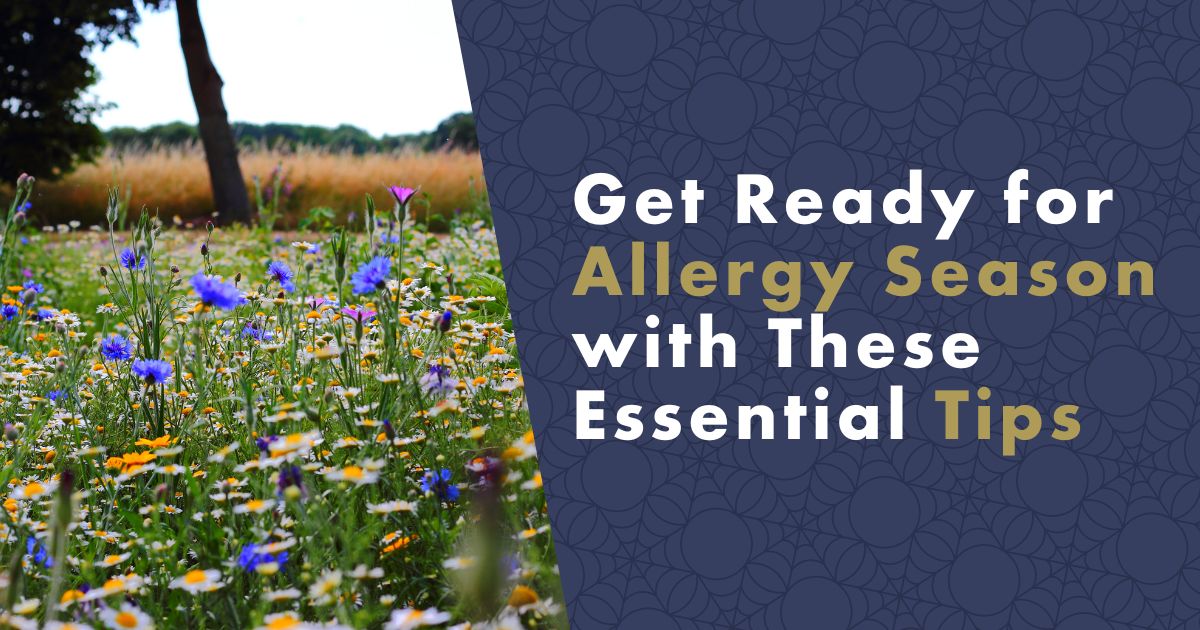 What Is An Allergy?
An allergic reaction takes place when the immune system responds to a foreign substance like pollen, bee venom, or pet dander. However, for the majority of people, these allergens do not pose any threat. In case of allergies, your immune system generates antibodies that recognize a specific allergen as dangerous. Upon encountering an allergen, your immune system's response can lead to issues like breathing difficulties, a rash, a runny nose, watery eyes, or digestive problems.
TIP: How do I know that I have an allergy?
Allergy intensity differs from one individual to another and can range from mild discomfort to anaphylaxis, which is a serious and possibly fatal emergency. Even though most allergies have no permanent cure, treatments are available to alleviate the symptoms of allergies.
What is the Start Date of Pollen Season?
The start of pollen season is in spring and continues through autumn, with three distinctive periods of occurrence.
Trees: The most common tree pollens during pollen season include alder, birch, hornbeam, hazel, and oak.
Grasses and cereals: The most common grass and cereal pollens during pollen season include srha, tomka, ryegrass, and sedge.
Weeds: The most potent weed pollens during pollen season include ragweed, wormwood, and nettles.
During the start of spring, tree pollen is the primary allergen. As summer progresses, grass pollen becomes more prevalent. During the last period of autumn, weed pollen and mold spores are the dominant allergens.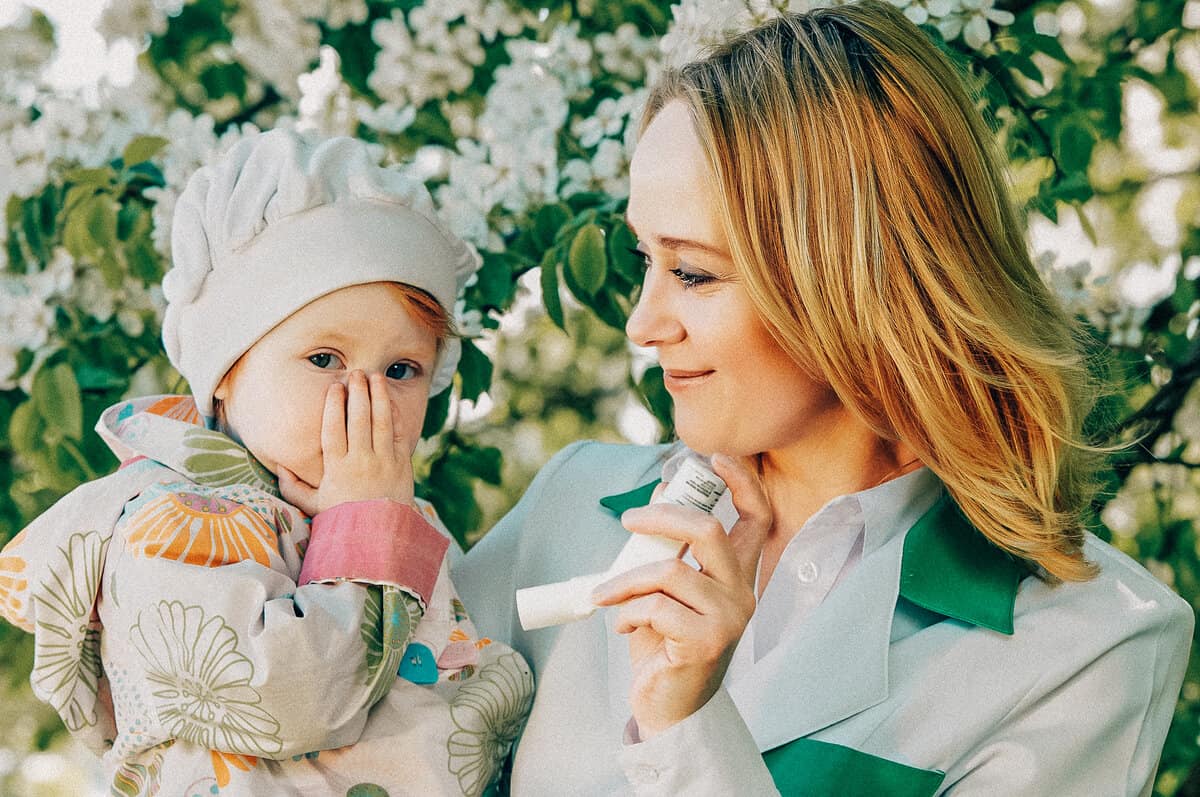 The start of pollen season can vary each year, and it is not always easy to determine when it begins. This variability depends on the weather conditions. If winter is severe and frosty, the first allergens may not appear until the end of March. However, during a milder winter, allergens may show up as early as February.
What are the Symptoms of an Allergic Reaction?
Allergies can appear in various forms, and each person may experience different symptoms. The human body can respond by developing conditions such as eczema (atopic dermatitis), hay fever (allergic rhinitis), allergic asthma, food allergies, or even anaphylaxis - a severe and potentially fatal allergic reaction.
Allergic reactions can present in several common forms, such as:
Runny nose
Asthma
Sneezing
Eczema
Excessive mucus production
Watery eyes
Hives
Decreased concentration and decision-making
How to Determine If You Have an Allergy?
If you don't feel comfortable in your skin, are tired, have a stuffy nose, and watery eyes, especially in the spring and summer months, you may be suffering from allergies. So, how can you find out for sure?
The best option is to visit a doctor who can diagnose whether you have allergies or another medical condition. The doctor will perform a detailed analysis of your symptoms, skin tests on the inside of your forearm, and possibly blood tests to support the diagnosis.
Alternatively, you can take a home allergy test to determine if you have an allergy. This means you can skip the doctor's visit and conduct the test from the comfort of your own home, then visit an allergist based on the results.
What can the doctor recommend?
AIT, or allergen immunotherapy, is the only treatment that addresses the root cause of allergic diseases. Its principle is to reduce the body's hypersensitivity to allergens, providing both curative and preventive effects by preventing the emergence of new allergies. Your allergist is the only one who can prescribe this treatment.
Allergen immunotherapy is divided into two phases. During the initial treatment phase, gradually increasing doses of the allergen are administered. This is followed by the maintenance phase, which involves regularly and long-term use of appropriate doses of the allergen for several years. Over time, the body gets used to contact with the allergen and develops greater tolerance. This treatment can take three forms: tablets or drops administered under the tongue and injections administered only by a doctor.
Protect Your Health with These Essential Measures
Keep track of the pollen season with the Pollen Calendar
If you have a pollen allergy, the pollen calendar can be your ally. It shows you which trees, grasses, or herbs grow in a given month, allowing you to avoid uncomfortable allergic reactions.
For more accurate updates, the pollen news is an excellent resource, keeping you informed about the plants growing during the current week. If you suffer from pollen allergies, we recommend subscribing to the pollen newsletter.
TIP: How to fight pollen allergy in spring?
Medications for Allergies
Of course, allergy medications, known as antihistamines, prescribed by your doctor can be helpful. However, some types are also available over the counter. These medications typically contain corticoids, which reduce inflammation and modulate the immune response.
Anti-dust Mite Bedding
You can effectively safeguard yourself against dust mite allergies while you sleep as well. Beds are a breeding ground for millions of mites that feed on our skin particles and thrive in darkness and warmth. Can you picture sharing your bed with these creatures? This is why anti-dust mite bedding is beneficial for individuals who are not even afflicted with dust mite allergies.
#produkty#https://www.nanospace.store/anti-dust-mite-bedding/
There are many options available for anti-dust mite bedding on the market. You can purchase complete sets, duvets for children, summer or year-round duvets, or just pillows. These bedding options contain a nanofabric layer that hinders the growth and reproduction of dust mites.
TIP: Mite allergy: how to fight it?
Sprays, Filters, Drops and Nasal Irrigation
Allergic rhinitis, also known as hay fever, is the most prevalent type of allergy. In such cases, nasal sprays can be highly effective. These sprays function by creating a protective barrier in the nose, which prevents the entry of harmful substances, pollen, allergens, and microorganisms into the mucous membrane.
If you experience allergic symptoms such as watery eyes, high-quality eye drops can provide relief. These drops are suitable for daily hygiene and provide protection against external irritants.
Nasal Irrigation are also a useful tool for managing allergic or infectious rhinitis. It is recommended as a regular part of respiratory care to wash away inflammatory secretions, moisturize the mucous membrane, and promote regeneration. Two types of nasal rinses are available: traditional saline rinses and pulsating nasal douches like Sinugator. These are effective for nasal irrigation during allergy season, as well as for colds and flu. They provide a thorough cleaning of the nasal cavities without causing discomfort.
TIP: Nasal irrigation as prevention of allergy and treatment of respiratory diseases
#produkty#https://www.nanospace.store/drops-and-sprays/
If you're tired of sneezing and having an itchy nose, give the RHINIX nasal filter a try to make your day more pleasant. These filters are designed to promote free breathing and protect your nose from pollen, airborne allergens, viruses, bacteria, and other substances that could cause an adverse reaction by preventing them from reaching the nasal mucosa. It's as simple as that.
Ozone Generators
Ozone generators are a topic worth discussing as they can bring comfort to not only those with allergies. Let's take a look at ozone generators.
Ozone has a powerful disinfecting effect and can eliminate bacteria, fungi, viruses, and other microorganisms. These devices operate on the principle of active oxygen (O3/ozone), which converts back to oxygen (O2) once the application is complete. An advantage of using an ozone generator is that it can clean the inside of mattresses and upholstery to remove dust mites, but a disadvantage is that it should not be used in an occupied room.
Air Purifiers
Opting for a high-quality and noiseless air purifier can be a tremendous solace for individuals who suffer from allergies, particularly during nighttime. You can opt for an air purifier specifically designed for allergy sufferers, which incorporates a pre-filter to capture dust particles and a HEPA filter to purify the air from allergens, viruses, bacteria, pollen, and unpleasant odors. In case you're struggling with low air humidity inside your home, you can try a combination of an air purifier and a humidifier.
Self-cleaning Coatings
And finally, we have something for you that you may not have heard of, and that is self-cleaning coatings. By painting the wall with a photocatalytic coating, you create an invisible nano layer that will clean the air of allergens, bacteria, viruses, and even odors.
Moreover, the paint stays white for years, resists dirt, and repels spiders. FN NANO coatings can be used for both exterior and interior surfaces.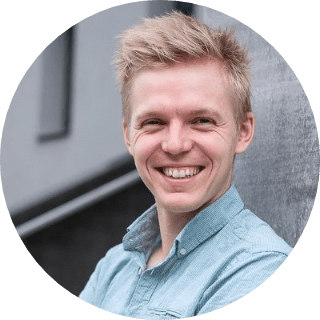 Lukáš Konečný, Strategy and business development, nanoSPACE
Lukáš Konečný has been active in the nano field since 2015. He graduated from the University of Economics and Business and has long been involved in digital marketing, digitisation and automation of advertising for technology companies and online projects. At nanoSPACE, Lukáš has been in charge of strategy and business development since May 2020.