Do you experience frequent springtime colds or feel fatigued and unrested after spending time outdoors? If so, you may have a pollen allergy. To better understand this condition, its underlying causes, and effective preventive measures, let's explore how pollen allergies develop.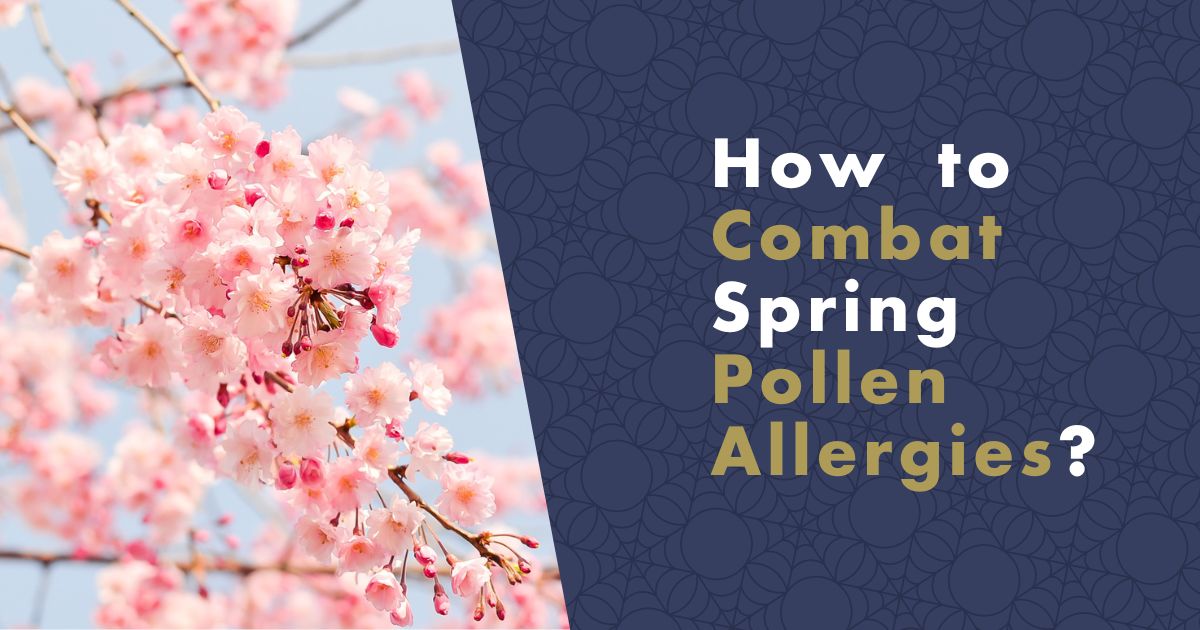 How does spring allergy occur?
It is crucial to recognize that pollen allergens are present not only outdoors but also inside our homes.
Did you know that roughly every other person suffers from pollen allergies?
When an allergen enters the body, it triggers an allergic reaction. The most prevalent allergens include pollen, dust mites, animal fur, and molds. Although these allergens do not pose a threat to non-allergic individuals, they can significantly impact those with allergies. Some home allergy tests can assist in identifying allergens, with up to 98% efficacy in detecting allergies to grass pollen, dust mites, and cat hair.
The allergic reaction comprises two phases:
Sensitization (heightened sensitivity) - The body generates antibodies against the allergen, which bind to immune system cells
Allergic reaction - This phase is triggered when the body encounters the allergen once again. Antibodies are released, stimulating the production of substances like histamine that cause symptoms such as a runny nose or rash.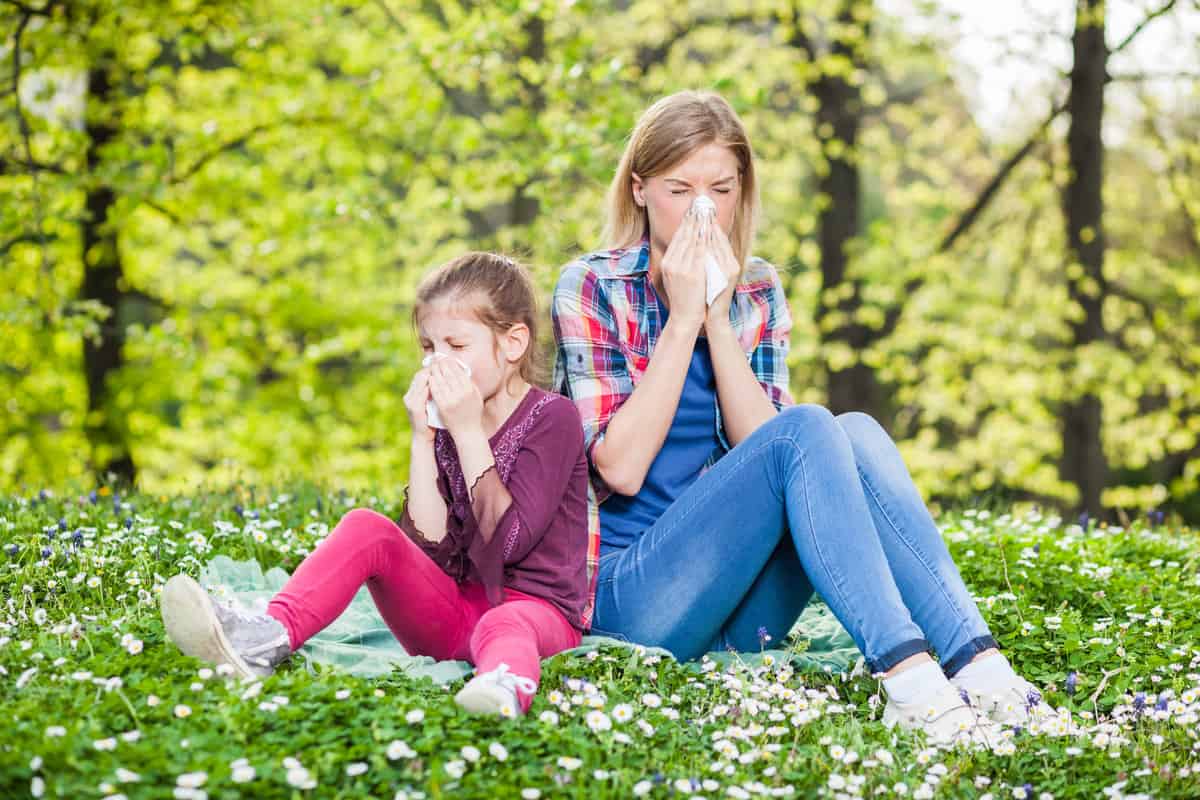 Which flowers are most prevalent during spring?
The primary allergens that arise during spring include hazel, alder, poplar, yew, juniper, birch, ash, hornbeam, willow, maple, oak, sycamore, walnut, and grasses. If unsure about what blooms in a particular month, refer to the pollen calendar or read the allergist calendar.
Hazel - Hazel typically blooms in May, but it may appear in April as well. An allergy to hazel is often accompanied by an allergy to birch or alder.
Alder - Alder blooms in March and April and is the second most common cause of seasonal allergic rhinitis and allergic conjunctivitis.
Poplar - Poplar flowers in March and April, appearing as hanging catkins in early spring. Poplar fruits ripen in May and June, containing seeds and white fluff.
Birch - April is the prime month for this allergen, with birch pollen being one of the most frequent causes of atopic asthma and hay fever.
Hornbeam - Hornbeam blooms in April, and while sensitivity to this allergen is uncommon, it may occur, especially in people with a birch pollen allergy.
Oak - There is a summer and winter oak that blooms from April to May. It is an average allergen, not highly aggressive.
Grasses - Grass pollen allergens are the most common cause of allergic rhinitis and atopic asthma. The primary season for grasses is in May, with the first grass pollen grains appearing in April.
What are the signs of a pollen allergy?
Allergy symptoms can range from unbearable to completely absent, depending on the allergen type and specific month and season.
Most pollen allergy symptoms resemble those of a typical cold or sinus infection, typically affecting the lungs, nose, and eyes. Common symptoms of an allergy include:
Common allergy symptoms include:
Stuffy nose
Runny nose
Sneezing
Watery eyes
Coughing
Bronchitis
Asthma
Headaches
Fatigue
How to reduce allergy symptoms and how to protect yourself?
If you suffer from pollen allergies, it is essential to track the level of allergens present in the air. During periods of high pollen counts or windy weather, it is best to stay indoors and avoid going outside. It is advisable to avoid ventilation, and if necessary, use a curtain to serve as a partial filter for open windows.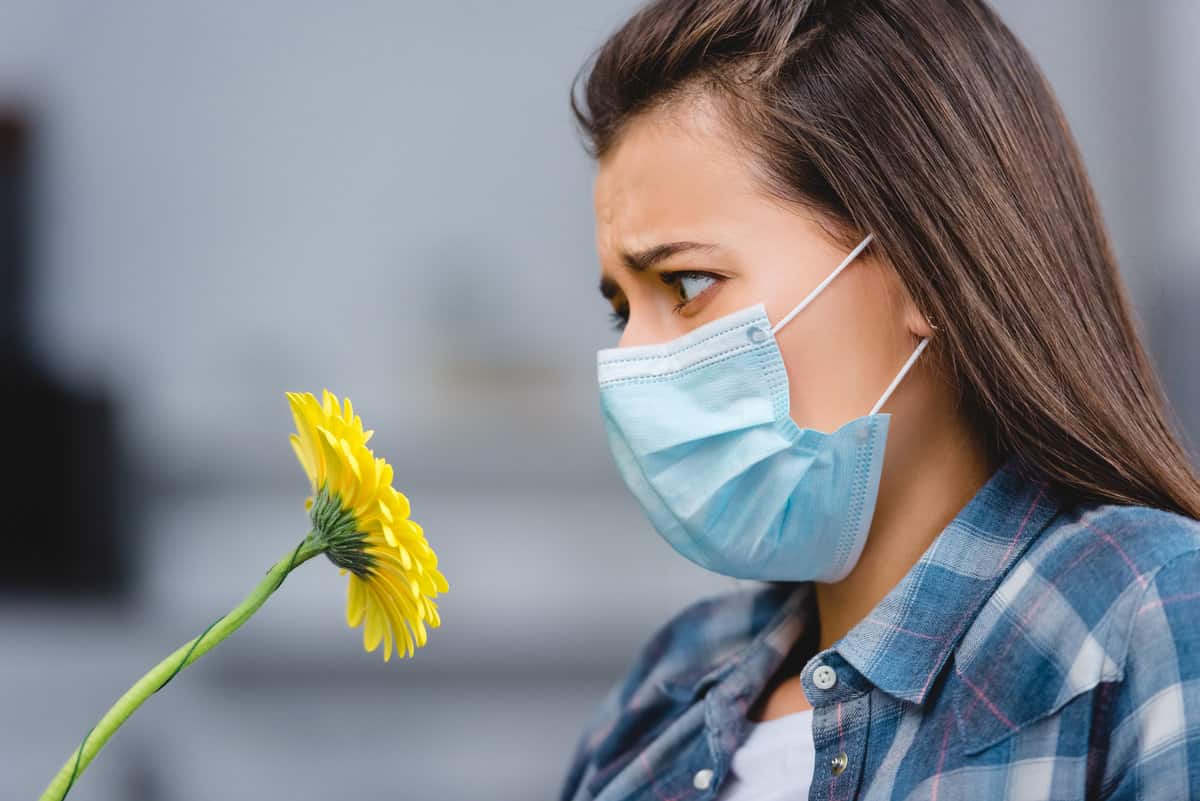 Importance of Nasal Hygiene
Saline nasal rinses are one of the ways to alleviate symptoms of allergic rhinitis, particularly during the height of pollen attacks.
If you are not yet comfortable using a neti pot, a saline spray may be more suitable for you. It is ideal for daily nasal hygiene for adults and even small children, including infants. Saline sprays are also portable and convenient for travel.
Consider using Sinugator pulse nasal shower for allergy relief or to combat cold and flu symptoms.
Additionally, specialized nasal Rhinix filters are available to address allergies.
Nasaleze is a natural powder spray containing hydroxypropylmethylcellulose that reacts with moist mucous membranes, creating a protective gel layer. This transparent filter serves as a protective barrier, capturing harmful substances, allergens, microorganisms, and preventing their entry into the nasal mucosa. Nasaleze acts as a preventive measure against allergens, viruses, bacteria, pollutants, and pollen.
#produkty#https://www.nanospace.store/drops-and-sprays/
Creating a Pollen-Free Environment at Home
When spending time indoors, air purifiers play a vital role in filtering out pollen and allergens, providing significant relief from allergic reactions. Most importantly, it allows the body to recuperate before resuming outdoor activities. For guidance on choosing an air purifier, please read here.
Protecting Yourself Outdoors
During peak pollen season, it is often recommended that allergy sufferers avoid going outside. If staying indoors is not feasible, it is advisable to take measures to protect yourself. Consider using nasal filters, masks, or respirators during this time. Alternatively, antivirus gaiters are also a viable option.
Antiviral neckbands such as nanoSPACE contain washable nanofiber membranes that guard against allergens. Gaiters are available for summer, year-round, and children, and the nanofiber membrane can capture up to 99.9% of airborne pollen and allergens. The antiviral gaiter is versatile, breathable, suitable for sports, and easy to wash.
#produkty#https://www.nanospace.store/ffp2-nano-neck-gaiter/
Caring for Your Eyes
For some individuals, allergic reactions primarily affect the eyes, which poses a challenge since they cannot be covered with a veil or gaiter. It is thus advisable to have allergy eye drops readily available and limit the use of mascara, eyeliner, and eye shadow during this period, as they can further irritate the eyes.
#produkty#https://www.nanospace.store/eye-drops/
Learn More About Allergies:
Sources:
Sabit, M., Wong, C., Andaya, A. et al. Pollen allergen skin test and specific IgE reactivity among Filipinos: a community-based study. Allergy Asthma Clin Immunol 16, 74 (2020).
Kitinoja MA, Hugg TT, Siddika N, et al Short-term exposure to pollen and the risk of allergic and asthmatic manifestations: a systematic review and meta-analysis BMJ Open 2020;10:e029069. https://bmjopen.bmj.com/content/10/1/e029069.citation-tools
Ravindra, K., Goyal, A., & Mor, S. (2022). Pollen allergy: Developing multi-sectorial strategies for its prevention and control in lower and middle-income countries. Department of Community Medicine and School of Public Health, Post Graduate Institute of Medical Education and Research (PGIMER), Chandigarh, 160012, India; Department of Environment Studies, Panjab University, Chandigarh, 160014, India. https://www.sciencedirect.com/science/article/abs/pii/S1438463922000347#preview-section-cited-by
Ann Gledson, Douglas Lowe, Manuele Reani, David Topping, Ian Hall, Sheena Cruickshank, Adrian Harwood, Joshua Woodcock, Caroline Jay, A comparison of experience sampled hay fever symptom severity across rural and urban areas of the UK, Scientific Reports, 13, 1, (2023).
Maria-Viola Martikainen, Tarleena Tossavainen, Noora Hannukka, Marjut Roponen, Pollen, respiratory viruses, and climate change: Synergistic effects on human health, Environmental Research, 219, (115149), (2023).
https://doi.org/10.1016/j.envres.2022.115149
Yan Lei, Yunfa Miao, Yongtao Zhao, Shengrui Zhang, Huairen Cao, Xiaoyu Lan, Ziyue Zhang, Heling Jin, The effects of meteorological conditions on allergenic airborne pollen in arid Northwest China, Atmospheric Environment, 299, (119647), (2023).
https://doi.org/10.1016/j.atmosenv.2023.119647
Leynaert B, Neukirch C, Liard L, Bousquet J, Neukirch F. Quality of life in allergic rhinitis and asthma. Am J Respir Crit Care Med. (2000) 162:1391–6. doi: 10.1164/ajrccm.162.4.9912033
Trikojat K, Luksch H, Rösen-Wolff A, Plessow F, Schmitt J, Buske-Kirschbaum A. "Allergic mood" – Depressive and anxiety symptoms in patients with seasonal allergic rhinitis (SAR) and their association to inflammatory, endocrine, and allergic markers. Brain Behav Immun. (2017) 65, 202–9. doi: 10.1016/j.bbi.2017.05.005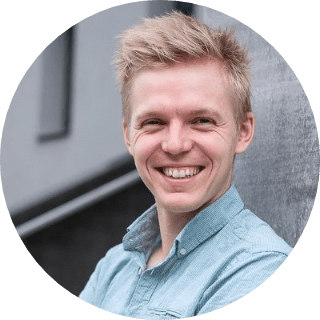 Lukáš Konečný, Strategy and business development, nanoSPACE
Lukáš Konečný has been active in the nano field since 2015. He graduated from the University of Economics and Business and has long been involved in digital marketing, digitisation and automation of advertising for technology companies and online projects. At nanoSPACE, Lukáš has been in charge of strategy and business development since May 2020.