Pure 100%: Disinfectant for respirators and masks SPRAY - ethanol
Code:
1709
1709/300
Choose variant

The largest seller of nano products
More than 400 nanotechnology products under one roof.

Czech production
We manufacture nanoSPACE brand products in the Czech Republic
Related products
Product detailed description
Why use this disinfectant on nanofiber masks, respirators and antivirus gaiters?
The ethanol-based disinfectant is approved for sterilization directly by the nanofiber membrane manufacturer. Unfortunately, most of the disinfectants available on the market contain other additives that could foul the nanofiber membrane and render it unusable.
The disinfectant does not smell when applied, but is effective and gentle on the membrane
The disinfectant is ethanol-based, so you cannot expect it to smell nice. Unfortunately, it is not possible to develop a disinfectant for nanofiber respirators with a great scent. Fragrance essences can foul the nanofiber membrane. :-)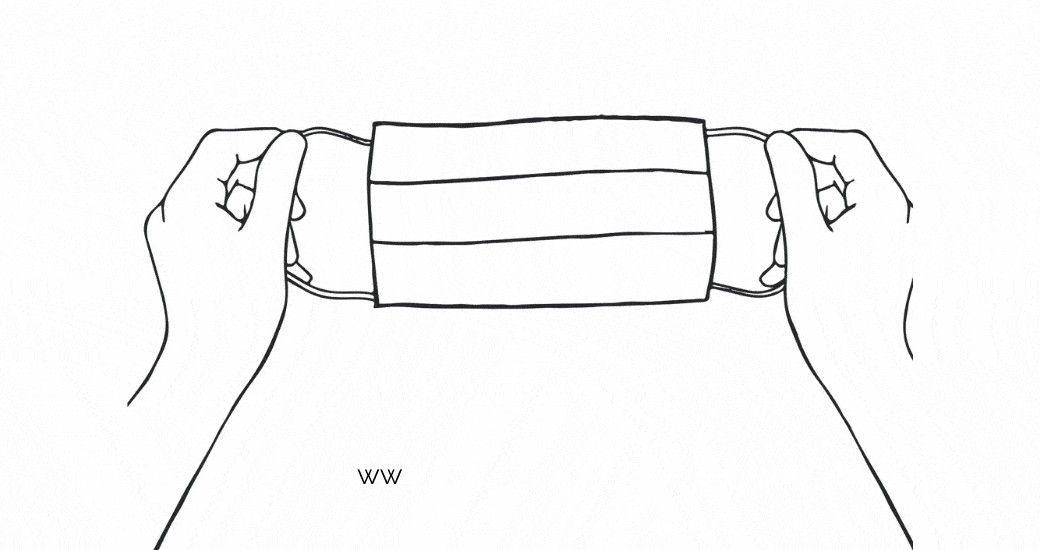 How to use the Pure 100%: Disinfectant for respirators and masks SPRAY - ethanol for nanofiber products?
Sterilize the nano products with a light spray, but the mask / respirator must not get wet and must be allowed to dry completely afterwards.
Ingredients:
pharmaceutical ethanol (denatured) max. 820 g/kg, Aqua purificata
Caution:
Keep out of reach of children.
Expiry date:
The expiry date is 24 months from the date of manufacture stated on the product packaging.
Všetko bolo v poriadku.
MŠ
Miroslava Švecová
fast, simple, efficient
Size to carry with you.

Partially leaked during delivery. Not much, and luckily it didn't damage the other products ordered (they were well packed and the alcohol would probably evaporate quickly), but it was still an unpleasant surprise.
I found the disinfectant spray to be very useful. It was easy to use and it left my respirator and mask feeling clean and refreshed. I would definitely recommend this product to anyone looking for a good disinfectant spray for their respirator or mask.
Easy to use, I bought it for my family.
I've been using this disinfectant spray for my respirators and masks for a while now and I have to say that I'm really happy with it. It's quick and easy to use and it leaves everything smelling fresh and clean. I would definitely recommend this to anyone who needs a good disinfectant for their respirators and masks.
Z
Zarri K.
I really like the design of the packaging and the fact that it doesn't have a scent. It's easy to use and I haven't had any problems with it.
VG
Věra Greňová
I am very satisfied. I order repeatedly.

Poor quality atomizer
J
Juhele
I bought a nano scarf for maintenance, it removes the smell well after wearing the scarf. It's not perfumed, so it doesn't add any other extra smell, which I welcome. A more convenient eco pack size is nice.
Quick use when running into stores
JL
Jiří Lebduška
I order repeatedly
EP
Elena Poláková
SUPER!
Disinfectant direct from the respirator manufacturer so I assume it works, nice (not) perfume
Quality.
Disinfection required.
Great idea for re-usability of the respirator.
AK
Alena Koplová
I am very satisfied with the product. I have been using it for a long time and have already recommended it to friends.
Prakticky
Suitable for treating masks and respirators.
Satisfaction, I have been using it for a long time.
it extends the life of the respirator and, above all, it does not smell.
GS
Great satisfaction.
Very satisfied

I'm not a chemist, but experts recommend it, so I use it regularly.
I trust the disinfectant with seventy-two percent ethanol, and it's still in the spray, so it works well.

Given that we have been using nano-scarves basically since the beginning of covid, we need this :)
bought for the second time, the first one is already sold out...
As a layman, I trust the manufacturer.
Používám na respirátor pro vícenásobné použití a snad funguje.

I use it repeatedly on the nanorespirator, occasionally on my hands.
I use it, I believe it is effective
I am extremely satisfied with the product.
So I value the bottle and the ease of handling rather than the actual effect, I have no way to test it. ;-) But covid has avoided me so far, so hopefully it will be OK.
So I value the bottle and the ease of handling rather than the actual effect, I have no way to test it. ;-) But covid has avoided me so far, so hopefully it will be OK.
it extends the life of the respirator and, most importantly, it does not smell

Good price, much more expensive elsewhere. A very decent deal.
Splňuje očekávání.
dobrý výrobek, podle mně ale dost předrážený
I can't judge the disinfection, but we use it for nano products and so far they have protected us
I have already ordered it twice in one year and I am completely satisfied.
Vše v pohodě
haven't used it yet, but I believe it will be OK
Díky dezinfekci nemusím prát roušku každý den.
spokojená
Ok
Small for your pocket
It does exactly what is expected of it, i.e. disinfection of nanomasks and nanoscarves.

Seems like a good solution.
Greater confidence in handling
The mask is light, it breathes well, and the plus is that it is reusable use.

Quality
Bez nepříjemného zápachu.
ok
I cannot evaluate, I rely on the supplier's information that it is a suitable means for disinfecting purchased respirators.
an excellent means of prolonging the repeated use of nano products satisfaction

I have nothing to add, I hope it works :) I don't have how to verify

A handy disinfectant. It dries quickly and the mask or respirator can be used again quickly.
dezinfekce nesmrdí
Practical, functional

Spokojenost.
I am connected, if the price could be reduced, then I would be very satisfied.
Rychlá a snadná dezinfekce
I believe it works :-)
zatím nejsme schopni posoudit kvalitu produktu.
We are very satisfied with the respirators and the spray. I recommend the store, excellent communication, fast delivery.
I received a recommendation from my daughter and I am satisfied
Je fajn, prostě desinfekce.
Výhoda je, že mohu respirátor po užití dezinfekce ,použít vícekrát.
Splňuje očekávané
není agresivní

Možná by stačilo naředit technický líh s vodou.
When you spray it, it's strong, but then it wears off and I know I can rest easy knowing that my respirator is disinfected.
possibility of repeated use of respirators
Super věc na respirátory a roušky
Používám na dezinfekci jak respirátoru, tak i rukou. Nedokážu posoudit jak je to opravdu účinné. Věřím výrobci.
I find the requested ratings for some products misleading. In this case, how should I assess that the disinfection of the nanomask with the purchased product meets the declared effectiveness?
Na nano produkty ideální.
the product recommended by the manufacturer for the treatment of the Nanospace respirator after use to achieve up to 14-day life of the respirator.
Pohodlná aplikace
k desinfekci dobry a nedelá mi problém
A great thing that extends the life of the respirator and does not smell at all after drying.
Sometimes I use a disinfectant, sometimes a sterilization box with germicidal lamps in it.
Produkt je v dnešní době nepostradatelný
Kvalitní výrobek
Lehká příjemná desinfekce, která plní svůj účel.
malé balení i do tašky, rychlé použití
I would like to rate it, as well as the other products on the order, if I received them from the company. I had 2 orders, I received the goods on the second one - your email Hurray, it's at home!, but you don't ask about this. I know that this order was complicated due to a failed payment, subsequently canceled, but revived thanks to the kindness of Mrs. Paniszová ( 2021038157 ), but nothing here, nothing.
Crack disinfectant, non-aggressive.
It is quite difficult to press the nebulizer, then it also sprays outside the respirator. Otherwise well
I chose the product as a Czech product, which I prefer. And a ton based on the recommendations in the articles of Seznam.cz editors and according to the opinions of experts. I am not an experienced user of similar goods, I have not needed it yet.
spokojenost
Ještě jsem nepouzil
Fine atomizer, no need to spray the respirator a lot. Hope it works :-)
Jemný rozprašovač, rychle schne a nezanechává stopy.
Doufáme, že splňuje všechny parametry uvedené na etiketě. Také se snadno vezme s sebou, a v případě potřeby použije.
rychlá údržba respirátoru

I have not received the goods yet (8/3/2021)
bez zápachu
Skladnost
Dobrá manipulace Věřím že je produkt kvalitní
Balení - velikost akorát do tašky. Dobře se aplikuje
I can't judge, but I finished my lunch...at least for the feeling that I have been disinfected :-)
Rychlost dezinfekce
I use disinfection in order to extend the period of use of respirators in accordance with the manufacturer's recommendations. It is used well.
doporučuji
Bez parfemace . Používám na nanosatek.
Po ošetření respirátoru nezapáchá.
Rychlá, praktická aplikace
Je to jenom líh lékárenský
it smells nice
It is an excellent aid in reusing respirators, due to fast and effective disinfection.
výborný pro rychlou obnovu funkce nano roušek
menší balení do kabelky, příjemný,
opakovaný nákup - spokojenost
kladné hodnocení- super produkt,spokojenost.
super produkt